Here Is What You Need To Know About The Latest Ehteraz Update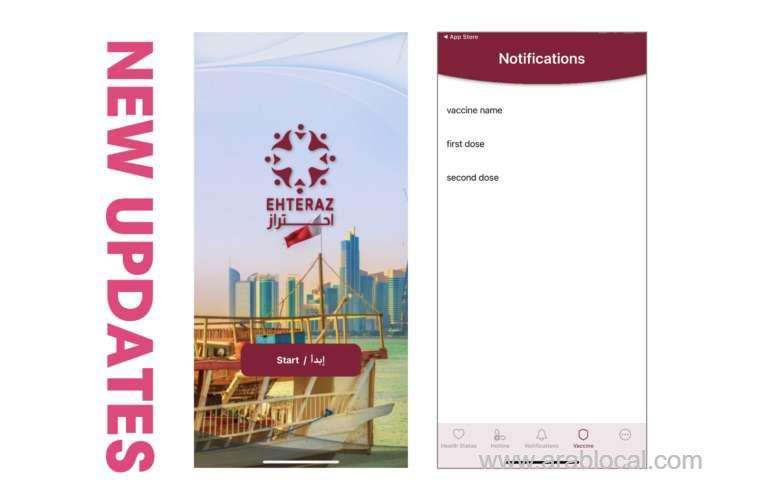 There have been some changes to Ehteraz, the screening app for Covid-19.
Your Ehteraz app may have lost its golden frame after you awoke. If you took your second dose over nine months ago, you are not alone. The update removed the gold frame from those who took their second dose more than nine months ago.
For those who have recently recovered from the virus, the app now displays a 'recovered' label instead of the gold frame.
After recovering from Covid-19 and having an official test result from an approved medical center, individuals are given immunity valid for nine months. Under Covid-19, they can also take advantage of the same privileges as those who have been vaccinated.
A total of 601 new cases of Covid-19 were reported by the MoPH on 14 February. There has been a consistent decline in daily infections over the past several weeks. There has been a dip in cases, which indicates that the third wave of cases within the Gulf state is slowly being contained as officials continue to urge citizens to get their vaccinations.
The update appears to contain some issues, however. The update has caused confusion and frustration among users, who have taken to social media to voice their frustration. Multiple people have lost their gold frames also after taking the booster shot.
The Ehteraz helpline is recommended to these users, however sources told Doha News that the helpline is 'unresponsive' and 'unhelpful'.
Covid-19's screening application has experienced issues before. The Ehteraz app crashed at the height of the third wave in the middle of last month. People in the country are restricted from moving freely because of these crashes.
As of 14 February, there were 601 new cases of Covid-19 reported by the Ministry of Public Health. Over the past few weeks, the number of daily infections has steadily decreased.
Despite continuing to urge citizens to get their vaccines, there has been a dip in the number of cases in the Gulf state, which indicates the third wave is slowing down.
Covid-19 restrictions were loosened recently by the authorities.
There was also a return to in-person learning in schools, as well as the ability for those without vaccinations to enter malls.
A new Pfizer vaccine has also been approved in the country for 5-11 year olds, providing another step in the country's vaccination campaign.