BEST STREET MARKETS IN QATAR TO GO TO AFTER FIFA
Category:
Fifa World Cup 2022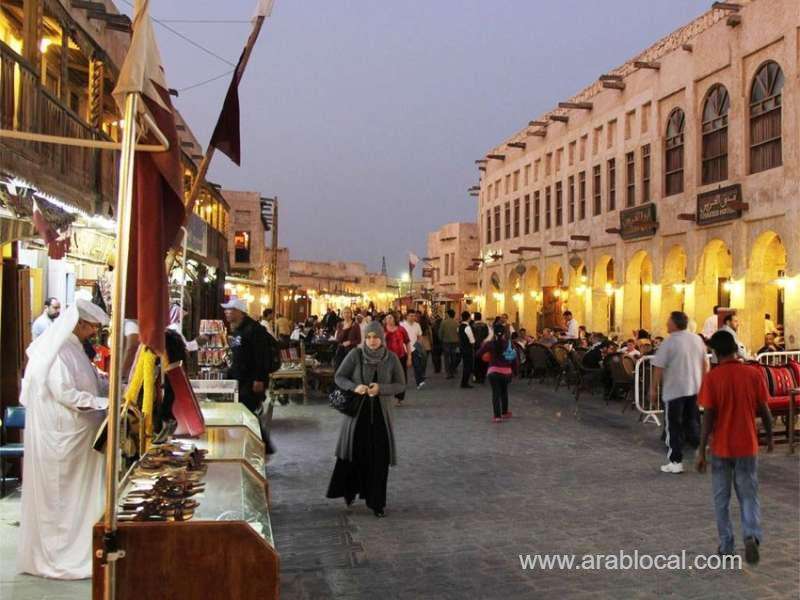 Thanks to its combination of modern shopping malls, traditional markets, and a wide variety of entertainment options, Doha is a shopping enthusiast's ideal vacation. When you explore the maze-like souqs of Doha like the Bedouin nomads of long ago, you can frequently find some of the city's best shopping opportunities. The central markets in Qatar have existed for a long time, but more recently, Hassad Food has governed them through a subsidiary known as "ASWAQ." The markets were also moved to key locations near Doha as a result of the legislative adjustments.
One of Qatar's oldest markets, Souq Waqif, was built using vintage, traditional design. Souq Waqif is the place to go if you want a fun night out and something that feels more genuine. When in Doha, make sure to visit the Souq Waqif, a maze-like market filled with kiosks selling clothing, jewellery, spices, and regional handicrafts. Souq Waqif, one of Qatar's oldest markets, was originally a bustling commercial hub for the Bedouin, who gathered here to exchange camels and other necessities for their nomadic lifestyle.
LOCATION: Al Souq Street, Doha, Qatar
TIMINGS: Saturday–Thursday from 7:30 am to 12:30 pm and 3:30 pm to 10 pm, Friday from 12.30 pm to 10 pm
PHONE: +974 5551 9254
One of the best places to find the finest gold jewellery at discount prices is Gold Souq Qatar. This contemporary mall, which is close to Souq Waqif, features one of the biggest concentrations of gold jewellery shops anywhere. The Gold Souq in Qatar, which is home to over 40 businesses, is one of the greatest places to buy gold since you can find the most genuine selection of gold there. For anyone looking to pick up some bling, the Gold Souq is a fantastic spot to explore. The market's main draws are exquisitely crafted gold jewellery and priceless gems, but there are also reasonably priced accessories to buy, including jewellery in white gold, silver, and platinum.
LOCATION: Al Ahmed Street, Doha, Qatar
TIMINGS: Saturday–Thursday 9 am to 1 pm and 4 pm to 10 pm, Friday from 4 pm to 10 pm
PHONE: +974 4437 0258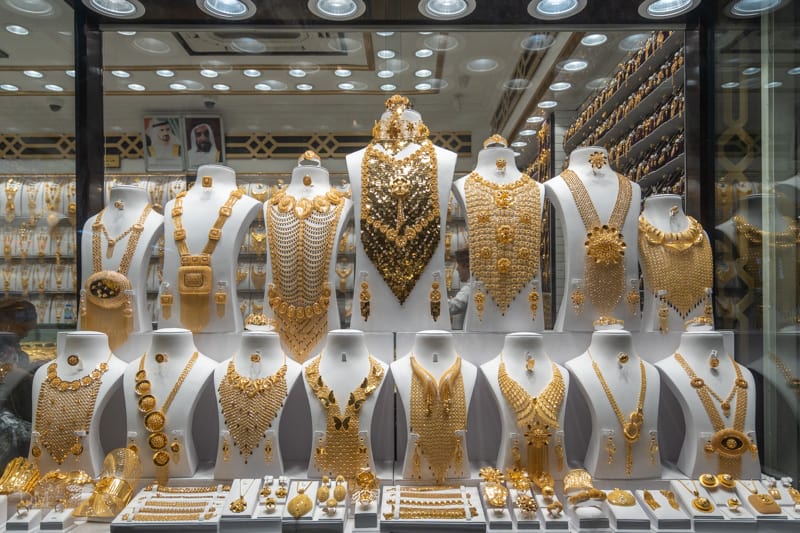 Bawabat Al Shamal Real Estate is the owner of the 600,000 square metre (6,500,000 square foot) Doha Festival City shopping centre in Qatar. In Qatar, it is the most favoured location for top-notch entertainment, shopping, and dining. The largest international entertainment complex in Qatar, Doha Festival City, with 18 digital screens and the first VOX 4D theatre complex in the country. Located northwest of Downtown Doha, this enormous modern mall is home to more than 400 foreign and local businesses.
LOCATION: Al Shamal Road, Umm Salal Mohammed, Doha, Qatar
TIMINGS: Sunday–Wednesday from 10 am to 10 pm, Thursday–Saturday from 10 am to midnight
PHONE: +974 4035 4444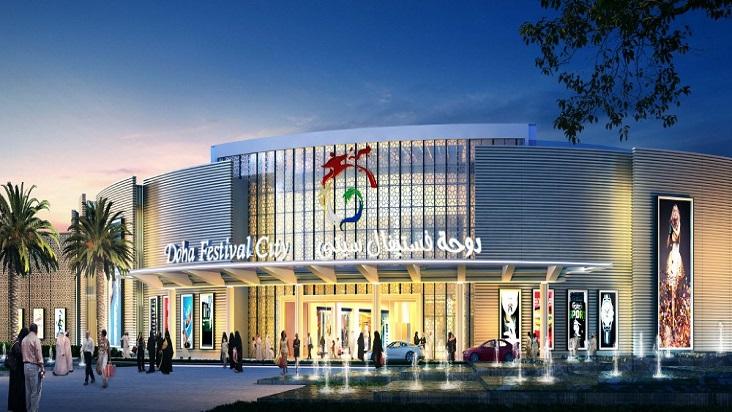 The Wholesale Market is next to Salwa road in the Messameir neighbourhood of Doha, Qatar. As prices will be lower than retail, this sector is advantageous for large purchasers. Even if you don't intend to purchase fresh produce while visiting Doha, it's interesting to explore the Wholesale Market. Cooks looking for low-cost fish, meat, and produce can buy them in large quantities at the bustling souq and have them wheelbarrowed out to their waiting automobiles.
LOCATION: Wholesale Market Street, Doha, Qatar (near Haloul Street and Salwa Road)
PHONE: +974 5580 1057
Luxury fabric aficionados choose to shop at Souq Al Deira, which is situated opposite to Souq Waqif on Al Ahmed Street. A few perfume shops with traditional Arabic aromas can also be found in the souq. High-quality textiles are available in the vibrant Souq Al Deira, including lace, silk, and cashmere pashminas. Spend some time exploring this big market. Don't rush into making a purchase because there are no set prices here and haggling is customary.
LOCATION: Al Ahmed Street, Doha, Qatar
TIMINGS: Saturday–Thursday from 8:30 am to 10 pm (closed on Fridays and Sundays)
PHONE: +974 4441 3436
The Museum of Islamic Art is not far from the Corniche Fish Market, a hidden local treasure in Doha's downtown area. Walk down the jetty to witness rows of seafood, such as safi (white-spotted rabbitfish), sea urchins, and hamour, on exhibit on tent-covered metal tables (orange-spotted grouper). Enjoy the sea breeze while observing neighbourhood fisherman working diligently to fix their nets and get ready for the following day's fishing expedition. The Corniche Fish Market is a multi-sensory seashore treat.
LOCATION: Corniche, Doha, Qatar
TIMINGS: Daily from 6 am to 12 pm and 6 pm to midnight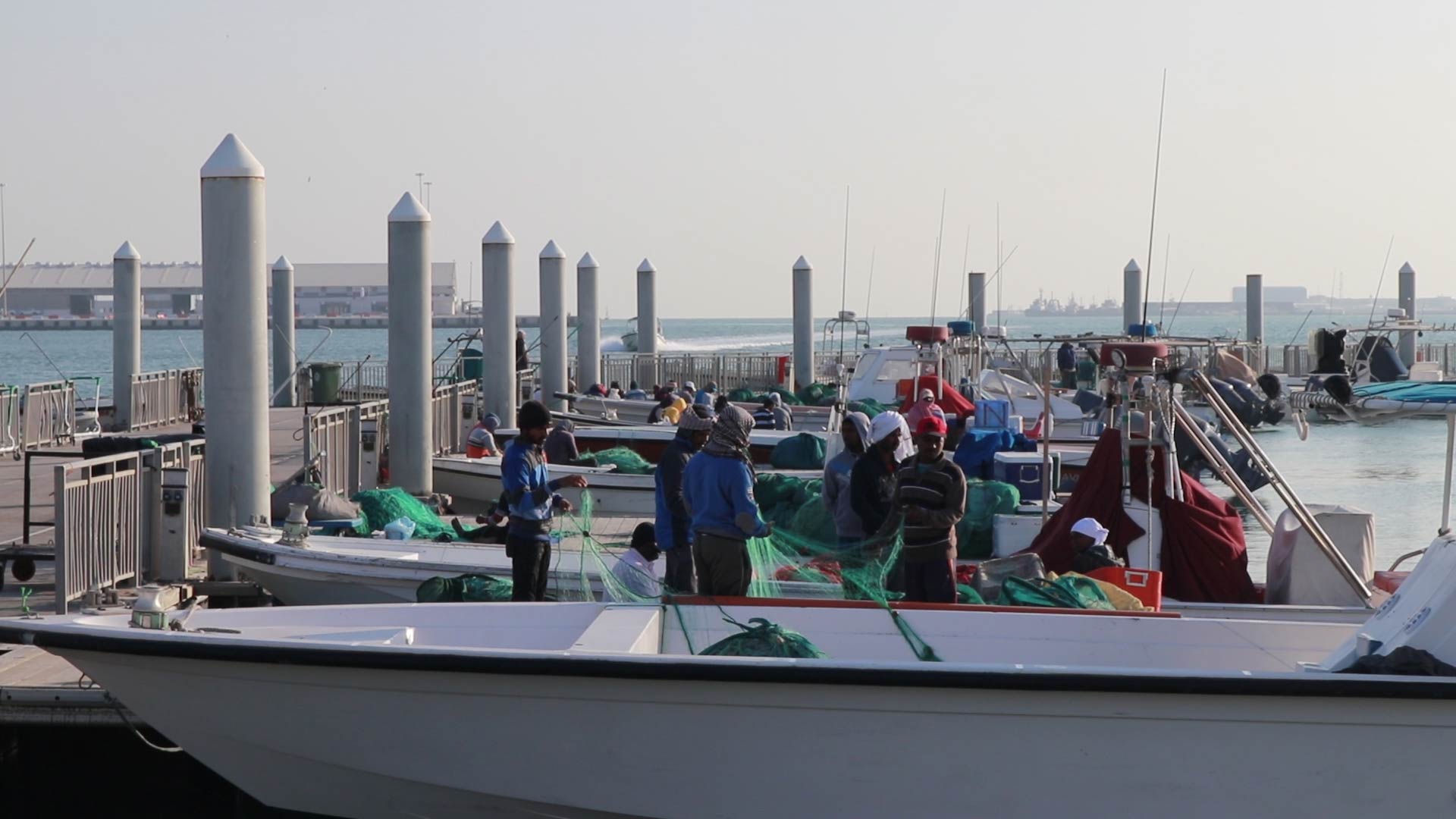 A venue with something for everyone is City Center Doha. You have several options at Qatar's top retail and entertainment destination. The West Bay Area's City Centre Mall is close to several excellent hotels and connects to three of them. Three of Doha's top hotels, including the Shangri-La Doha, are attached to City Center Doha, a convenient retail area. It is situated in the crowded West Bay business district and boasts a large enough selection of stores and eateries to keep most people occupied for days on end. City Center Doha also offers ice skating, bowling, a children's play area, and movie theatres.
LOCATION: West Bay Area, Doha, Qatar
TIMINGS: Sunday–Wednesday from 10 am to 10 pm, Thursday and Saturday from 10 am to midnight, Friday from 10 am to 11 am and 1 pm to midnight
PHONE: +974 4493 3355
The Bazaar offers the chance to buy one-of-a-kind presents, handmade items, accessories, paintings, clothes, food, jewellery, and artworks. The Park Bazaar takes place on weekends, and live shows and concerts are regularly held in MIA Park. Every weekend, the MIA Park Bazaar takes over the Museum of Islamic Art's grounds. With local and foreign craftsmen' works of art, crafts, and cuisine on exhibit, it presents a more modernised version of the classic souq. There is also a big selection of apparel, books, and mementos to purchase.
LOCATION: South of Doha Corniche, Doha, Qatar
TIMINGS: Friday from 2 pm to 10 pm, Saturday from 12 pm to 7 pm, Sunday from 12 pm to 6 pm
PHONE: +974 4422 4444
The Omani Souk is a tiny open warehouse that specialises in selling dates of all kinds, ceramic pots with hand-engraved designs, and truffles. The Omani market is a tiny outdoor warehouse that specialises in selling dates of all kinds, pottery, handmade tableware, straw hats, and woven baskets. The Omani Souq is a modest market in Doha, but it's worth going there just to take in the vibrant display of baskets, clay pots, spices, and other goods. Omani Souq is primarily frequented by people looking for a household item or some fresh fruits and vegetables, in contrast to several of Doha's tourist-oriented markets.
LOCATION: Salwa Road, Al Maamoura, Doha, Qatar
TIMINGS: Daily from 7 am to 10 pm
PHONE: +974 6672 0259
Both online and in-person, the upscale department store Galeries Lafayette offers designer clothing. The business provides the ideal backdrop for guests because it is tucked away in Katara Cultural Village. In Doha's Katara Cultural Village, Lafayette Galleries occupies over 15,000 square metres of retail space. The department store, also known as Galeries Lafayette, offers local and international customers 400 worldwide brands as well as a variety of food options, bringing Parisian-style shopping to them. This department store in Doha carries brands like Chanel, Berluti, Karl Lagerfeld, and Marc Jacobs.
LOCATION: 21 High Street, Katara PB No 75, Doha, Qatar
TIMINGS: Thursday from 10 am to midnight, Friday from 1.30 pm to midnight, Saturday–Wednesday from 10 am to 10 pm
PHONE: +974 4447 3404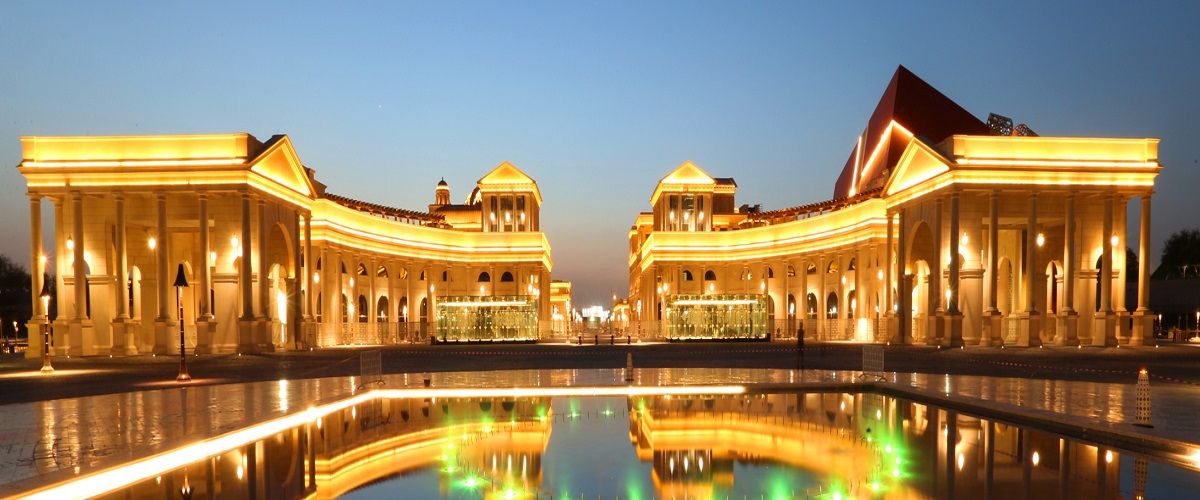 Al Hazm, the most opulent and opulent location in Qatar, aims to redefine luxury and enthral visitors with its spectacular structural beauty. This shopping centre is the epitome of a shopper's delight. Around 125 shops make up the Alhazm Mall, the majority of which sell expensive designer labels. The renaissance-style building features Tuscan marble flooring, archways, outdoor piazzas, and olive tree-lined corridors.
LOCATION: Al Markhiya St, Doha, Qatar
TIMINGS: Daily from 9 am to midnight
PHONE: +974 4411 1444