How To Enter Qatar Through The Land Border For The FIFA World Cup 2022
Category:
Fifa World Cup 2022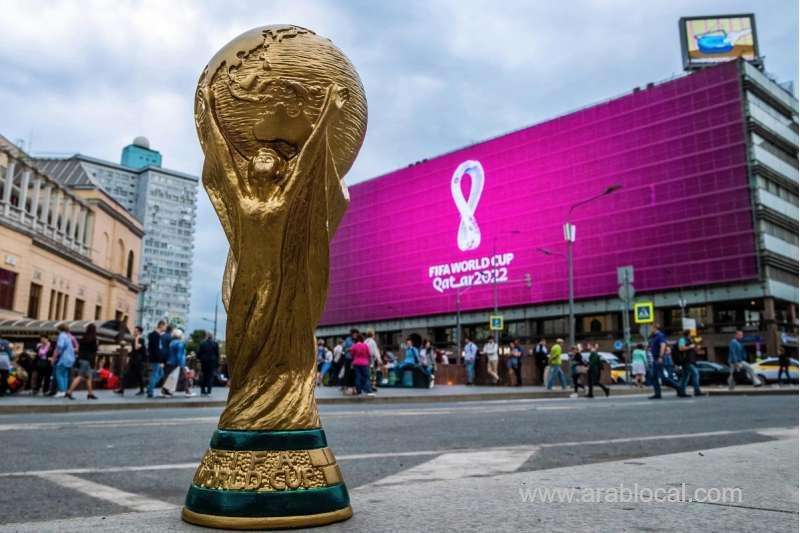 The FIFA World Cup 2022 will be hosted by Qatar, as we all know. The tournament will take place from 20 November to 18 December. From November 1, 2022, until the end of the tournament, people will start coming to Qatar, according to the sources. Qatar's Ministry of Interior announced at a press conference on Sunday that the government will enforce the rules upon arrival at the Abu Samra border crossing.
Those coming from the UAE will have to cross through Abu Samra in Saudi Arabia before they may enter the country.
It depends on the category of Hayya card you hold as to the procedures and eligibility requirements.
Detailed information can be found here.
Passing through the Abu Samra border crossing
Saudi Arabia and Qatar are connected by the Abu Samra border crossing. You will need to travel to Saudi Arabia and head to the border town of Salwa before you can cross through Abu Samra.
The Ministry of Interior announced that there will be free transportation from the border crossing to the Al Messila area, in the center of Doha, and to the Al Qalayel area where fans can communicate with their friends or families to get to the country. It is two kilometers away from the border crossing. Fans can either use their own taxis or communicate with their friends or family to get them there.
It is recommended that visitors use the same passport they used when they registered on the Hayya Portal.
Following are the details as to how each category can cross the Abu Samra crossing:
HAYYA CARD: What is it?
The Hayya card is classified as a Fan ID by FIFA (Fédération Internationale de football association), which is a personalized document issued to fans attending FIFA World Cup Qatar 2022. Each individual is required to possess one Hayya card for the duration of the FIFA World Cup Qatar 2022. For access to the stadium on match day, both a Hayya card and the appropriate match ticket are required.
How to Apply For Hayya for FIFA World Cup 2022
Hayya to Qatar 2022 App For Android
Hayya to Qatar 2022 App For IOS
1. GCC residents
Residents and citizens of the Gulf Cooperation Council (GCC), as well as holders of Qatari QIDs, will have the same entry rights as they do in normal circumstances. Vehicles that transport them, however, should have Qatari plates on them. There is no requirement that you carry a Hayya card in this case.
2. If you wish to enter with your own vehicle
The Ministry of Interior stipulates that if fans would like to enter with their own vehicles, they must have an entry permit for a vehicle approved on Hayya's website.
For an entry permit, you must have an approved reservation for five nights or more through the Hayya portal (for the driver only). Additionally, a vehicle entry permit application must be submitted via the Hayya portal. Upon approval, the applicant will receive an email with a link to insure the vehicle. Following the insurance process, the permit issuance process must be completed by paying 5,000 QAR (AED 5,043) within 24 hours. The fee cannot be refunded.
Process Fees: 5,000 QAR (AED 5,043) Non-refundable.
In addition, the car must carry a minimum of three people and a maximum of six, provided that they all own Hayya cards.
Note: Since the entry permit does not allow for multiple entries, the applicant can only use it once.
Additionally, motorists have been advised to adhere to the rules of driving in prohibited areas, and to comply with traffic restrictions in certain areas and on certain roads during the tournament.
3. One-day fan category (For people who want to come just for a day)
According to Qatar's Ministry of Interior, the third category was for one-day visits, when fans only want to cross through the Abu Samra border for a day to attend the tournament. Hence, they are not required to make a hotel reservation in advance when they enter and exit Qatar. Prior to arriving in Qatar, they must have a Hayya card under the 'one-day fan' category, as well as a reserved parking bay via the Hayya portal.
The first 24 hours of parking are free, while the second day is subject to a service fee of QR1,000 (AED 1,008). Vehicles parked longer than 48 hours will be towed and charged a towing fee of QR1,000 (AED 1,008). Through the Hayya platform, fans can make payments electronically using a link sent to them via their registered email address.
Booking parking bays will start on November 1, 2022, and is accessible through the Hayya card.
4. Visitors planning on arriving by bus.
The fourth category includes passengers who arrive by bus, who should all have a Hayya card for entry into Qatar. A bus service such as this requires you to complete entry measures at the arrival terminal. Afterward, the buses will arrive at Doha Central Station near the Al Messila area. The reception area outside the Abu Samra port at Al Qalayel also offers drop-offs for friends and family.
5. Humanitarian cases
Another category of fans was also announced - humanitarian cases of those without Hayya cards. They must submit their applications through the Ministry's website - www.moi.gov.qa. Within six hours, applicants will receive a response from the Ministry. As soon as the requirements are met and the permit is approved, you will be notified by email. The permit, however, can only be used once, and applicants are limited to entering Qatar via an airport.