Where To Learn Arabic In Qatar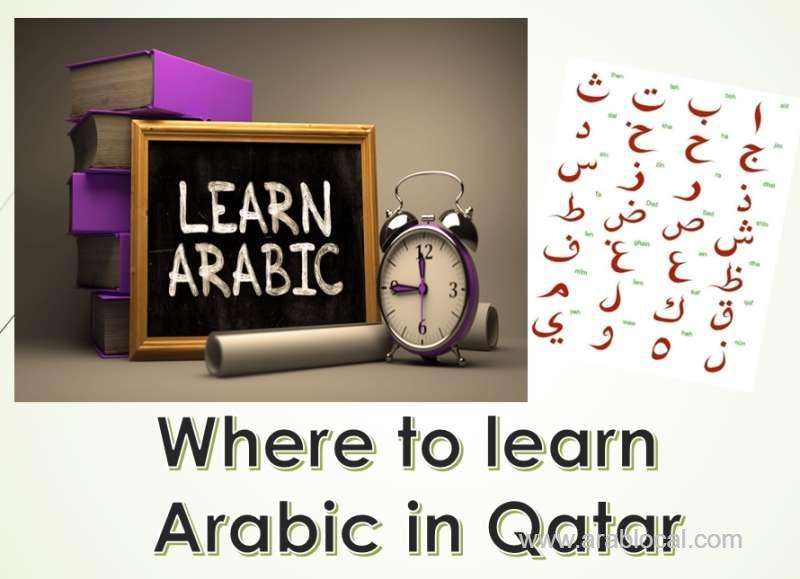 Where Can Non-Arabic Speakers Learn Arabic in Qatar?
Arabic is the first formal language spoken throughout the Arab world and is spoken by more than 400 million people, which makes it a great language to learn. The official language of Qatar is Arabic. It is always a good idea to learn a new language.Learning the Arabic language gives you insights into the people and societies of the Arab world, as well as what is going on around you. It opens up a variety of employment opportunities in the region. You can learn Arabic in a classroom setting through training centers, institutes or universities, as well as online by learning through resources and a computer or smartphone app.
Training Centers in Qatar that teach Arabic
Interested in learning Arabic or looking for a training center where you can enroll as a non-Arabic speaker to learn Arabic in Qatar? The following is a list of a few training centers where you can enroll:
1) Excellence Training Centre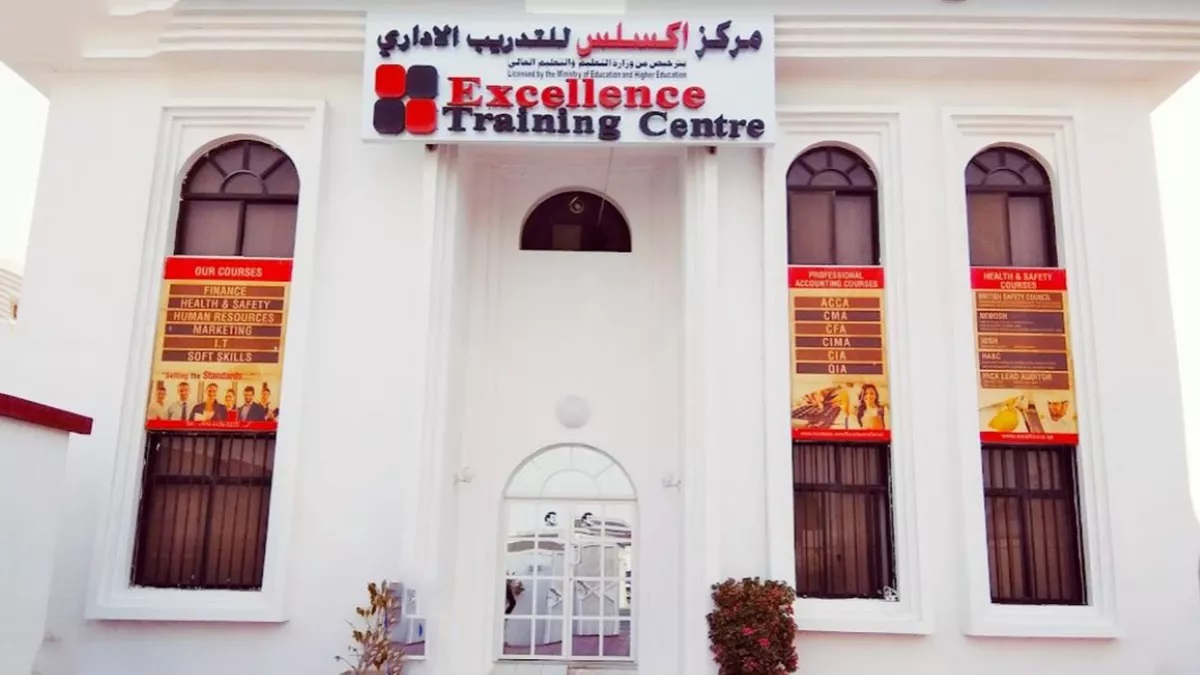 Qatar's largest and most prestigious private training center is the Excellence Training Center. In Qatar, they have a proven track record of more than 10 years, and some of the most reputed companies trust them with their staff training. Spoken Arabic is a personalized course they offer. In this course you will learn Arabic in a short period of time. This course will cover basic communicative functions such as greetings, getting to know people, asking and answering basic questions, numbers, and other topics. This will give you a better understanding of society. The above-mentioned content is written in transliteration: Arabic words are written in English letters, throughout the course. There are both male and female instructors available at their centre, and they are all highly qualified and dedicated. The institute offers both one-to-one and group training.
Course duration - 3 months
Course fee - QR 2,500 for group classes
Location and Contact Details of Excellence Training Centre
2) Berlitz Language Center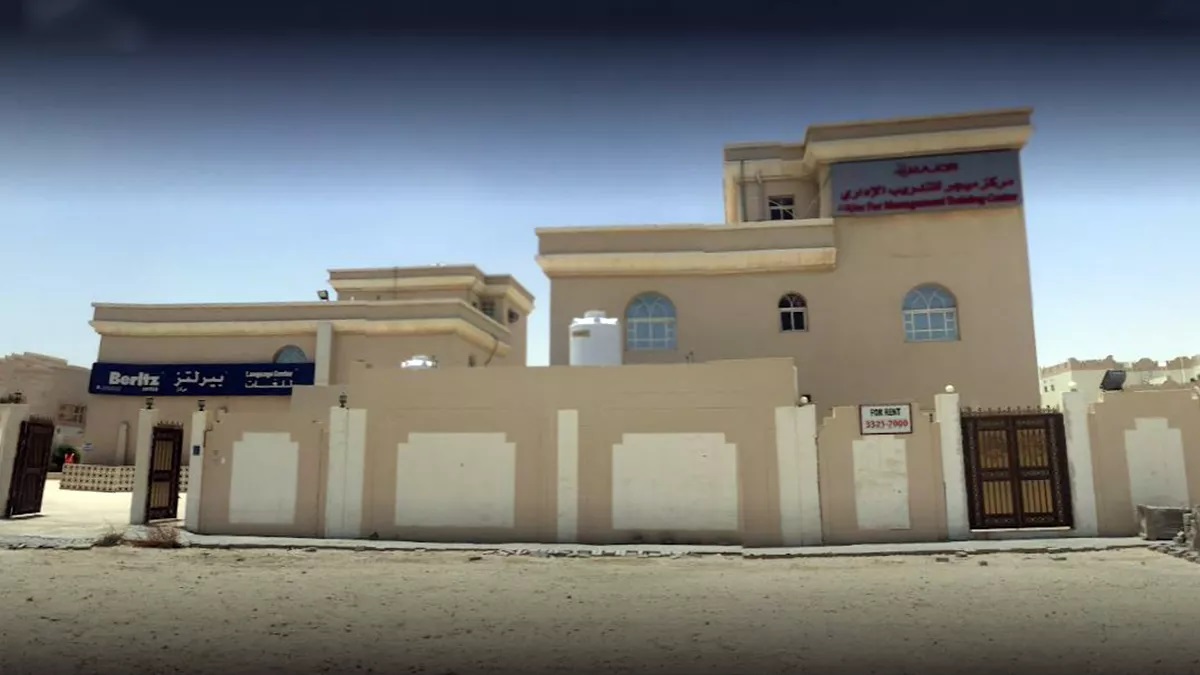 Berlitz Language Center in Qatar offers high-quality language education for kids, teens, and adults. The Berlitz Method ensures the students gain a greater understanding of Arabic through its globally proven methodology.Students can attend group classes online or in person at their convenience. Throughout the course, you will be guided step-by-step through the various levels, so you will be able to speak the language with ease. A wide range of cultural, linguistic, and business courses are offered for corporate clients.
Course duration - 1.5 hours per class (2x per week)
Course fee - QR 3,250
Location and Contact Details of Berlitz Language Center
3) Educate Learning Centre
Educate Learning Centre helps students improve their language skills so they can compete in the modern world. In order to meet the needs of different types of learners, their language courses are carefully structured and customized. Their Arabic course provides learners with modern standard Arabic that can be used in everyday life. They offer courses for individuals, groups, and corporations. Students can learn the Arabic language very quickly since they cover every aspect of the language. Thousands of students have benefited from their services over the past decade. With the use of activities and a collaborative approach, the center and its instructors ensure that students have a great learning experience. A total of four levels of classes will be offered, plus one optional level. The duration of each level is 24 hours. A certificate of completion will be awarded at the end of each level.
Course duration - 2 hours per class (3x per week)
Course fee
- 30 hours of General Arabic: QR 1,800 (group class)
- 1:1 private class General Arabic: QR 300 (each class)
- 10 hours of kids' 1:1 private class: QR 3,000
Location and Contact Details of Educate Learning Centre
4) Abdullah Bin Zaid Al Mahmoud Islamic Cultural Center (Fanar Masjid)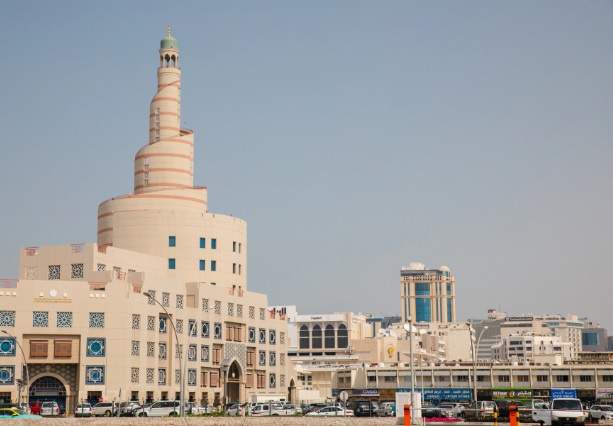 A best place to learn Arabic in Qatar is the Islamic Cultural Center, known as Fanar. Students at Fanaar take Arabic courses at five levels, advancing from the very basics of the alphabet to the point where they are proficient in speaking, reading, writing, and listening. Its simple and clear syllabus allows students to build their knowledge and abilities gradually. Students are taught using an interactive smart board where the teaching materials are projected, making the lessons visually clear. Registration requires filled-out application forms (available at reception on the ground floor), two copies of Qatari ID or passports, and two passport-sized photographs. The registration process can be completed at the center.
Course duration - 3 months
Course fee - QR 300
Location and Contact Details of Abdullah Bin Zaid Al Mahmoud Islamic Cultural Center (Fanar Masjid)
5) Leaders Training Center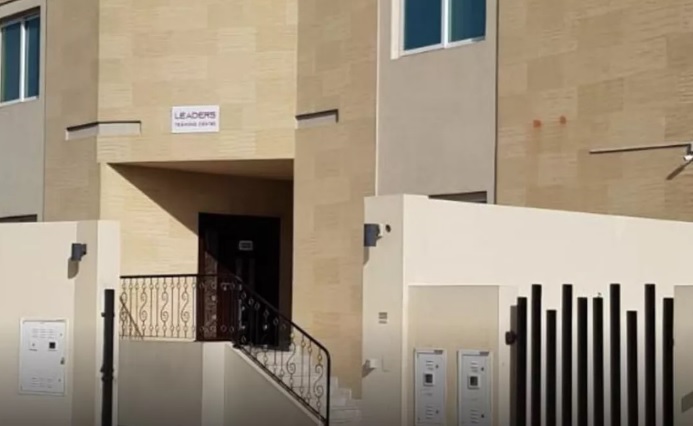 The Leaders Training Center offers Arabic courses focused on the communicative functions used in everyday life. Training takes place in a classroom setting and is taught by an expert practitioner who uses real examples in the classroom to make the course come to life. Training is given both on a one-to-one basis as well as in a group setting. In order to provide maximum flexibility for candidates, their courses are divided into modules. Faculty are experienced and qualified professionals who offer Qatari dialect and pronunciation training through role-playing.
Course duration - 3 months
Course fee - QR 1500 for group classes
Location and Contact Details of Leaders Training Center
6) Tutor Me Now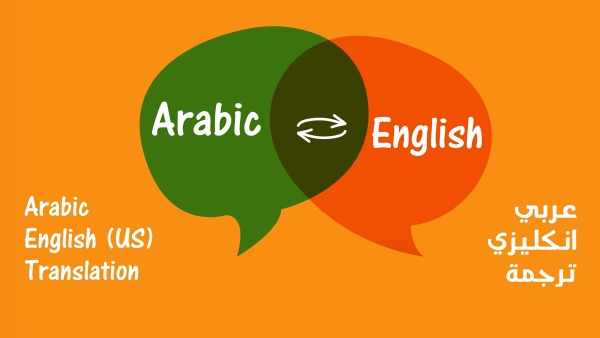 A leading private tutoring service in Qatar, Tutor Me Now offers courses for students of all levels, ages, and backgrounds. Their tutors have several years of experience in teaching Arabic and are proficient in both English and Arabic. They offer engaging, interactive classes in-person and online via Zoom. Every lesson is customized according to the individual expectations, needs, and pace of learning of each student. All the fundamental building blocks of Arabic will be introduced to students, including pronunciation, phonics, grammar, vocabulary, reading, writing, and comprehension.
Course duration - based on each individual
Course fee - In-Person Sessions per hour
- For one-on-one sessions: 250 QAR
- For groups of 2 to 3 people: 200 QAR per person
- For groups of 4 or more: 150 QAR per person
Location and Contact Details of Tutor Me Now
Universities and Institutes that offer Arabic courses
There are many international renowned universities in Qatar, many of which offer Arabic language programs. Several good places to start are listed below:
1) Translation and Interpreting Institute (TII)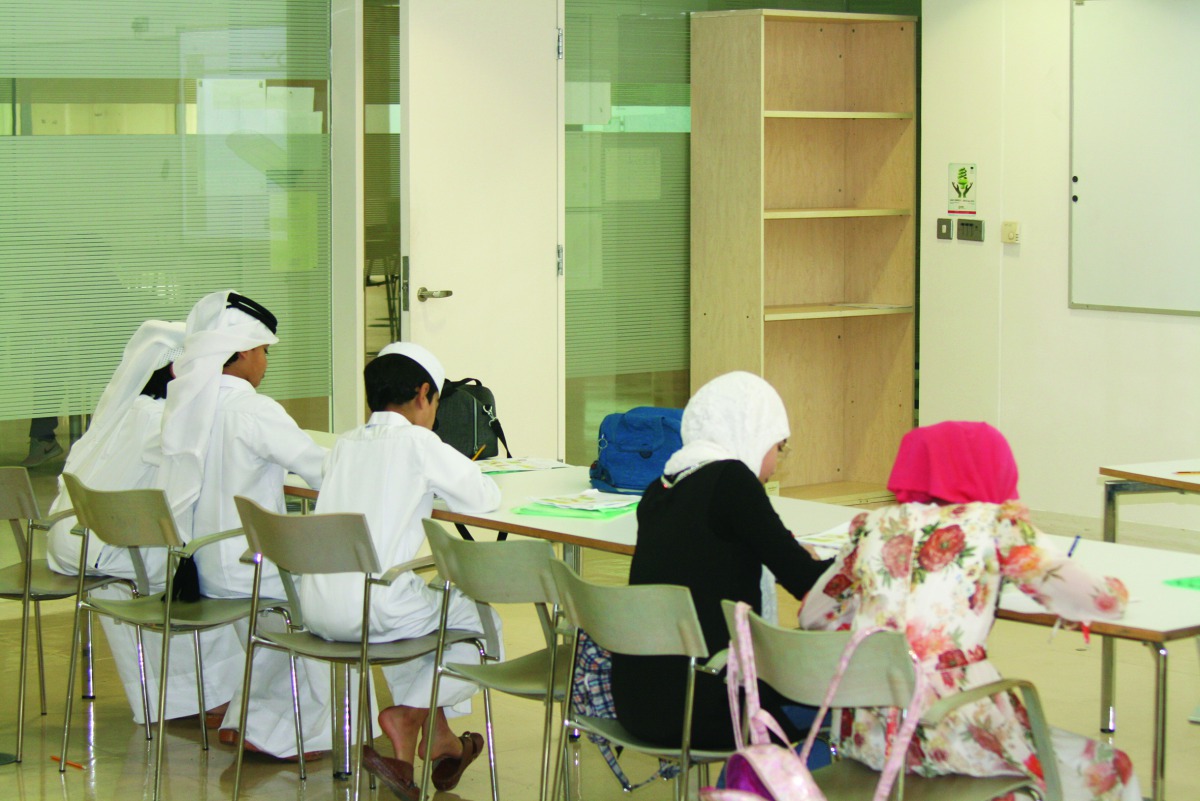 A part of Hamad Bin Khalifa University's (HBKU) College of Humanities and Social Sciences is TII Language Center. The center offers top-quality language courses in 12 languages for adults and 8 languages for children and teenagers. The center offers a variety of Arabic courses for adults and children. The classes for children are designed to assist young people in learning Arabic in a fun and engaging manner. The adult courses include full-fledged and conversational Arabic at beginner, intermediate, and advanced levels. HBKU also offers Arabic courses for medical professionals and business professionals. You will be taught by native or near-native speakers of the language who will use the latest methodologies and technologies to help you achieve your goals in a short period of time.
Course duration - 30 – 40 hours
Course fee - QR 1,500 – 2,500 (depending on course level)
Location and Contact Details of Translation and Interpreting Institute
2) Doha Institute for Graduate Studies
The Doha Institute's goal is to promote Arabic as an international language for research and study. Admissions to the Institute's Arabic programs are open every year. It offers courses in Academic Arabic, Arabic as a language at the beginner, intermediate, and advanced levels, and the Doha residence program. Several special programs are available for businesspeople, diplomats, and foreign journalists. The course provides students with the opportunity to develop strong Arabic communication skills. Students begin the course by learning how to read, pronounce, speak, and listen in Arabic. The course progresses quickly to intermediate reading, writing, speaking, and listening proficiency as well as cultural competence. Students end the course being able to converse with others about daily life topics, understand simple texts on familiar topics, and actively use a vocabulary of 600 words.
Course duration - 10 weeks for course code ARA502,503,504
Course fee - QR 2000
Location and Contact Details of Doha Institute for Graduate studies
3) Qatar University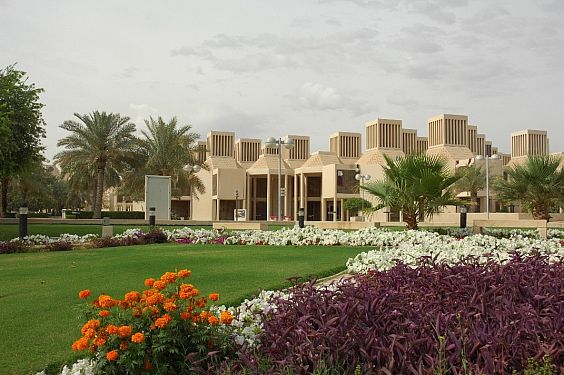 Qatar's largest and oldest university is Qatar University. The Arabic for Non-Native Speakers Center at Qatar University offers certificates of completion to international students whose mother tongue is not Arabic. It offers six levels of language instruction every year from Beginners I to Advanced II. Students can enroll as full-fee paying students or nominees from education or cultural institutions that have signed agreements with Qatar University.
Course duration - one academic year
Course fee - QR 1400.00 = $384.00 per credit hour.(student should register a minimum of 11 credit hours per term)
Location and Contact Details of Qatar University
4) Al Rayyan International University College (ARIU)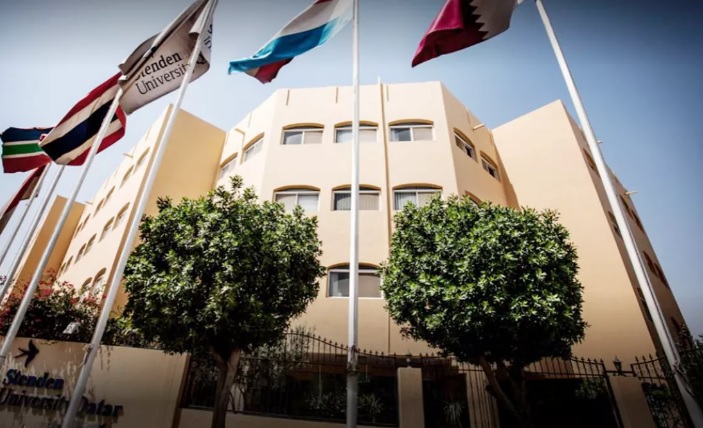 Al Rayyan International University College (ARIU) was founded in September 2000 as a successor to the State of Qatar's first private university. A basic Arabic language level 1 course is offered at the university. The course will teach students Arabic alphabets, how to read and write basic words and sentences. They will also learn how to read street signs, how to introduce themselves, to talk about one's family and country, to describe the weather, and to describe one's job. As part of the class, students will take part in an interactive session. In this session they will listen and respond to audio, resulting in improved speech and an improvement in their Arabic recognition skills.
Course duration - 2 months (8 weeks, 32 hours)
Course fee - QR 1900
Location and Contact Details of Al Rayyan International University College (ARIU)
Online Arabic courses
Qatar has a number of language schools that offer both in-person and virtual classes. Here are some good online choices to get you started:
1) Fatyat Al-Mustaqbal Center
An online Arabic learning center, Fatyat Al-Mustaqbal Center provides services worldwide. They offer several Arabic courses for girls, women, and children on Instagram and WhatsApp. They offer courses from beginner to Level-4 Arabic at an affordable rate on a monthly basis. Quranic courses are even available that teach the memorization and recitation of Qaiddah Nuraniyyah, Juza Amma, Juza Tabark and Al Mujadila.
Course fee - QR 100 – 300 (depending on course level)
Contact Details of Fatyat Al-Mustaqbal Center
2) Preply
An online language-learning app and website called Preply connects users with over 140,000 tutors in nearly 50 languages. Users can use the app from almost 200 countries to find a tutor in their preferred language with custom features. Preply has many Arabic tutors, as well as the option to select the tutor's nationality, set a budget for hourly rates, and select tutor specialties. In addition, students can filter tutors according to the time they are available for classes. A free trial class is also available.
Course fee - QR 5­–145 per hour
3) Learning Arabic
A free open educational resource, the Al-Jazeera Learning Arabic site, helps learners practice and improve their Arabic language by presenting it in an easy interactive way. You can learn beginner, intermediate, and advanced Arabic on the website as well as you can take self-tests in grammar, read blogs, and contact the professor for help. It is also possible to select English, French, Turkish, or Arabic as the mode of instruction. Additionally, visitors to the site can access various electronic services, such as "The Dictionary" service to verify word meaning, "The Tashkeel/Vocalisation" service to place the correct Tashkeel signs on texts, "The Placement Test" service to assist learners in selecting their appropriate level.
Course fee - Free
Contact Details of Al-Jazeera Learning Arabic
4) Tutor Me Now
The courses offered by Tutor Me Now are suitable for students of all levels, ages, and backgrounds. Non-native speakers can benefit from lessons in both modern standard/classical Arabic and regional dialects depending on their preferences. With several years of Arabic teaching experience and fluency in both English and Arabic, our tutors help you learn the language. The classes are engaging and interactive, and they are conducted online via Zoom.
Course duration - based on each individual
Course fee - ​Online Sessions per hour
- For one-on-one sessions: 200 QAR
- For groups of 2 to 3 people: 150 QAR per person
- For groups of 4 or more: 100 QAR per person
Contact Details of Tutor Me Now
5) Arabic with Reem
Arabic with Reem is an online Arabic teaching service offering online and in-person classes. Those looking for expert, private instruction should consider this option. It is Reem's specialty to teach Modern Standard Arabic, which is the universal standard today. Online Arabic Tuition, Arabic for Private Clients in Qatar, and Social Arabic for Expats in Qatar are among the Arabic courses offered by Reem. The cost of instruction depends on the number of hours. In order to learn in a more individual manner, students can opt for online tutoring. Arabic teaching services on-site for clients of all sizes, from large corporations to couples and families. With the Social Arabic course, you will learn the fundamentals of conversational Arabic and gain the confidence to begin having practical conversations while living in Qatar.
Course fee - depends on the number of instructional hours
Contact Details of Arabic with Reem
Other useful Arabic-learning resources online
1) Qatari Phrasebook App
Georgetown University in Qatar's Arabic language program has developed a free app to help expatriates and tourists strike up conversations with Qataris. Hany Fazza, a mobile learning specialist, created it. Specifically, the app targets the dialect spoken in Qatar and is available on Android and iOS. There are a number of sections in the Qatari Phrasebook app (such as greetings, shopping, transportation, weather, and finance) that provide users with both written and spoken versions of more than 1500 Arabic words, spoken pronunciation, and phonetic spelling. You can download the Qatari Phrasebook app for free from the Apple App Store or Google Play.
Qatari Phrasebook App Website
Download Qatari Phrasebook App for Android
Download Qatari Phrasebook App for IOS
2) Using Netflix to learn language
A powerful toolbox for learning languages is Language Reactor. The program assists you in discovering, understanding, and learning from native materials. Learning will be more interesting, effective, and enjoyable. It was previously known as 'Language Learning with Netflix'. Through this browser extension, you can learn Arabic while watching shows and films in Arabic. When watching Netflix films and series, the extension adds dual-language subtitles, a pop-up dictionary, precise video playback controls, and many more features.
3) Gulf Arabic Learner's Dictionary
You can learn Arabic spoken in Kuwait, Qatar, Bahrain, the UAE, Oman, and coastal Saudi Arabia through the Learner's Dictionary. If you need to look up a word in English or Arabic, use the search feature. Approximately 4000 entries can be found in the dictionary. When you come across a word in the dictionary you like, you can "favorite" it and quiz yourself on it, or on any random words. The favorites list can also be customized with your own entries.
Download Gulf Arabic Learner's Dictionary App for Android
Get Arabic lessons on your computer or smartphone
Using language learning computer software or an app might be a good choice for you if you prefer to learn independently. For those interested in studying Arabic, here are some great options:
1) Rosetta Stone
The goal of Rosetta Stone, an award-winning language study tool, is to help people improve their lives through language education. It is possible for you to learn Arabic from experts. For those who want to try it out before purchasing, they offer free trials. The plan offers bite-sized lessons, an immersive environment for long-lasting learning, and the latest speech recognition technology to help you master your accent.
Rosetta Stone Website
Rosetta Stone Facebook
Rosetta Stone Instagram
Download Rosetta Stone App for Android
Download Rosetta Stone App for IOS
2) Pimsleur
With Pimsleur® courses, you learn a new language in a natural, fluid way using real-life context and flexible vocabulary. Modern Standard Arabic is offered at three levels by Pimsleur, a language learning software. This course includes 30 audio lessons of 30 minutes each, followed by 60 minutes of reading instruction to introduce you to reading Modern Standard Arabic so that you can sound out words with the correct pronunciation and accent. There are 16 hours of audio, all featuring native speakers, and a digital reading booklet is also provided. Through Pimsleur's mobile and desktop apps or Amazon® Echo® devices, you can access lessons. They offer free trials.
Pimsleur Website
Pimsleur Facebook
Pimsleur Twitter
Download Pimsleur App for Android
Download Pimsleur App for IOS
3) Duolingo
Language learning apps like Duolingo have become extremely popular. They make learning fun and easy. There are free and paid plans available. You can learn Arabic effectively and efficiently with their game-like lessons in just five minutes a day. Duolingo is scientifically proven to help beginners and experts improve their reading, writing, and speaking skills.
Duolingo Website
Duolingo Facebook
Duolingo Instagram
Download Duolingo App for Android
Download Duolingo App for IOS
4) Memrise
It is Memrise's mission to make learning a pure pleasure for people. The app makes learning a language enjoyable and effective. If you're serious about learning Arabic, Memrise is a great choice. It offers lessons on grammar, vocabulary, and conversational Arabic.Both free and paid options are available.
Memrise Website
Memrise Facebook
Memrise Twitter
Download Memrise App for Android
Download Memrise App for IOS
5) Rocket Languages
You can learn Arabic like a local with Rocket Languages, which will help you get to the heart of the language and culture. Using your computer or smartphone, you can learn Arabic in a fun way. Courses are only offered in Egyptian Arabic. However, this dialect is well known throughout the Middle East. Get a free trial of Rocket Arabic to find out what it's all about. After signing up, you will receive several sample lessons, an exclusive discount, and more. Besides offering lifetime access to your course, they are able to perfect your pronunciation, teach you Arabic reading and writing, and practice on-the-spot speaking.
Rocket Languages Website
Rocket Languages Facebook
Rocket Languages Instagram
Download Rocket Languages App for Android
Download Rocket Languages App for IOS
6) Instant Immersion
Instant Immersion is a well-known language learning software that only offers Modern Standard Arabic. Enjoy learning while saving money and getting to your goals faster. Up to 3 levels of interactive software and audio are available to help you learn the basics of the Arabic (Modern Standard) language and develop speaking skills so that you can become confident and conversational in social settings.
Thank you for reading. Hope this article was helpful for you. Please share your experiences about any of the classes mentioned above in the comments below. For any changes please mail us at info@arablocal.com