Best Shisha Places In Qatar You Must Try
Category:
Food and Drinks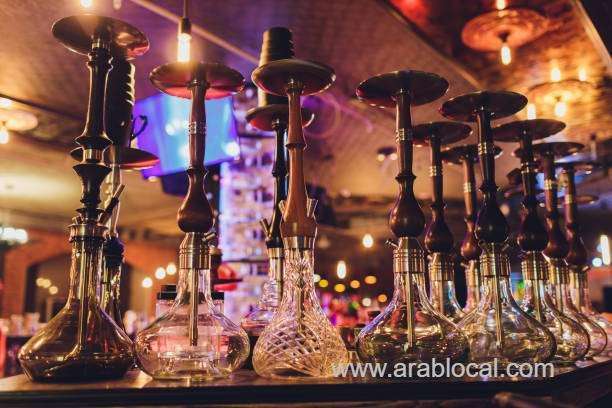 Must Visit Shisha Destinations in Qatar
Qatar is a modern, Islamic-inspired country with a wide range of laws that do not hinder action, festivals, or nightlife. The Qatari public enjoys a nightlife with drinks and shisha pots in bars and restaurants without breaking any laws. Shisha is available in many places in Qatar where you can enjoy it with your friends and family. Doha is a great place for those looking to relax and smoke some shisha in Qatar.
Here are our top picks for best places to experience shisha among locals and tourists in Qatar:
Huqqa Qatar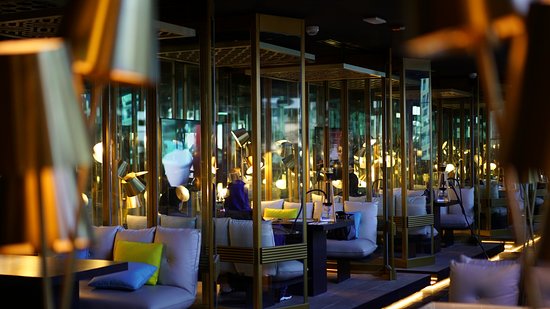 A Turkish franchise restaurant with one branch in Qatar is Huqqa Qatar. It is located in Al Gassar Resort Tower 3. The shisha is smaller, but it comes with more unique flavors. This is a high-end establishment with expensive shisha prices. The price of shisha starts at QR 169.
Location and Contact Details of Huqqa Qatar
Timing - 10 am to 2 am
Damasca One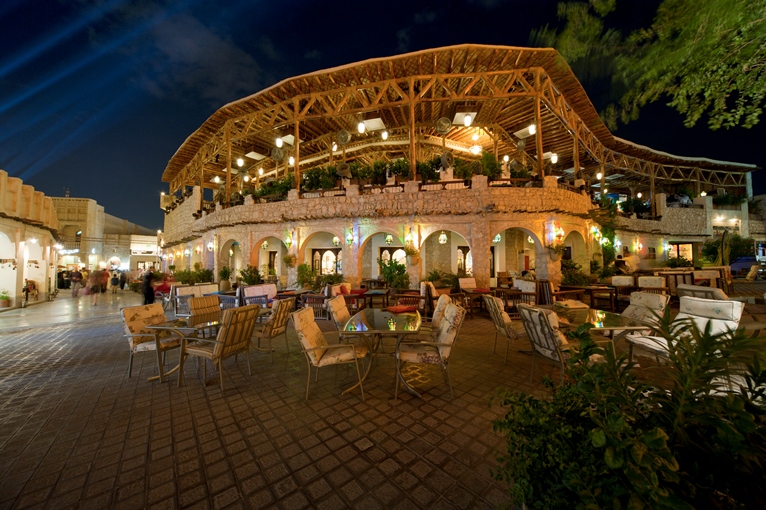 A unique restaurant in Qatar's most exciting city, Damasca One serves mouth-watering delicacies that will make your taste buds tingle. The pots of shisha come in a variety of flavors for you and your friends to enjoy. This is the place to smoke shisha if you want to make a lasting impression. A total of 450 seats are available at Damasca One, which is located in Souq Waqif. The price of shisha starts at QR 61.
Location and Contact Details of Damasca One
Timing - 8 am to 12 am
Le Gourmet
Le Gourmet Restaurant, located in Souq Waqif is the restaurant to visit if you want authentic Lebanese International Mediterranean cuisine and flavorful Shisha nights. This restaurant offers some of the finest shisha in Qatar. Here, you can only smoke shisha from outdoor seats. As a "Qatar Clean" certified restaurant, this restaurant adheres to the highest standards of hygiene and safety.
Location and Contact Details of Le Gourmet Restaurant
Timing - 8 am to 1 am
Al Shurfa Arabic Lounge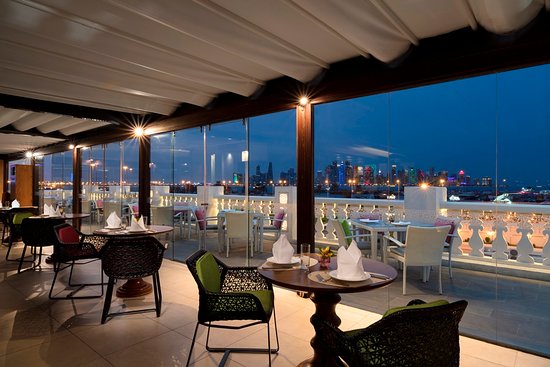 Doha's Al Shurfa Arabic lounge is an elegant Qatari restaurant that proudly serves international cuisines. It's located in Al Jomrok Boutique Hotel near Souq Waqif. Al Shurfa Arabic lounge is one of the open places for you to have a relaxing shisha experience while in Qatar. A luxurious atmosphere and an extensive menu make this rooftop lounge a stylish sanctuary in Doha. You can enjoy signature shisha flavors that will definitely make you smile. Price of shisha starts from QR 85.
Location and Contact Details of Al Shurfa Arabic Lounge
Timing - 12.30 pm to 2 am
Layali Restaurant and Cafe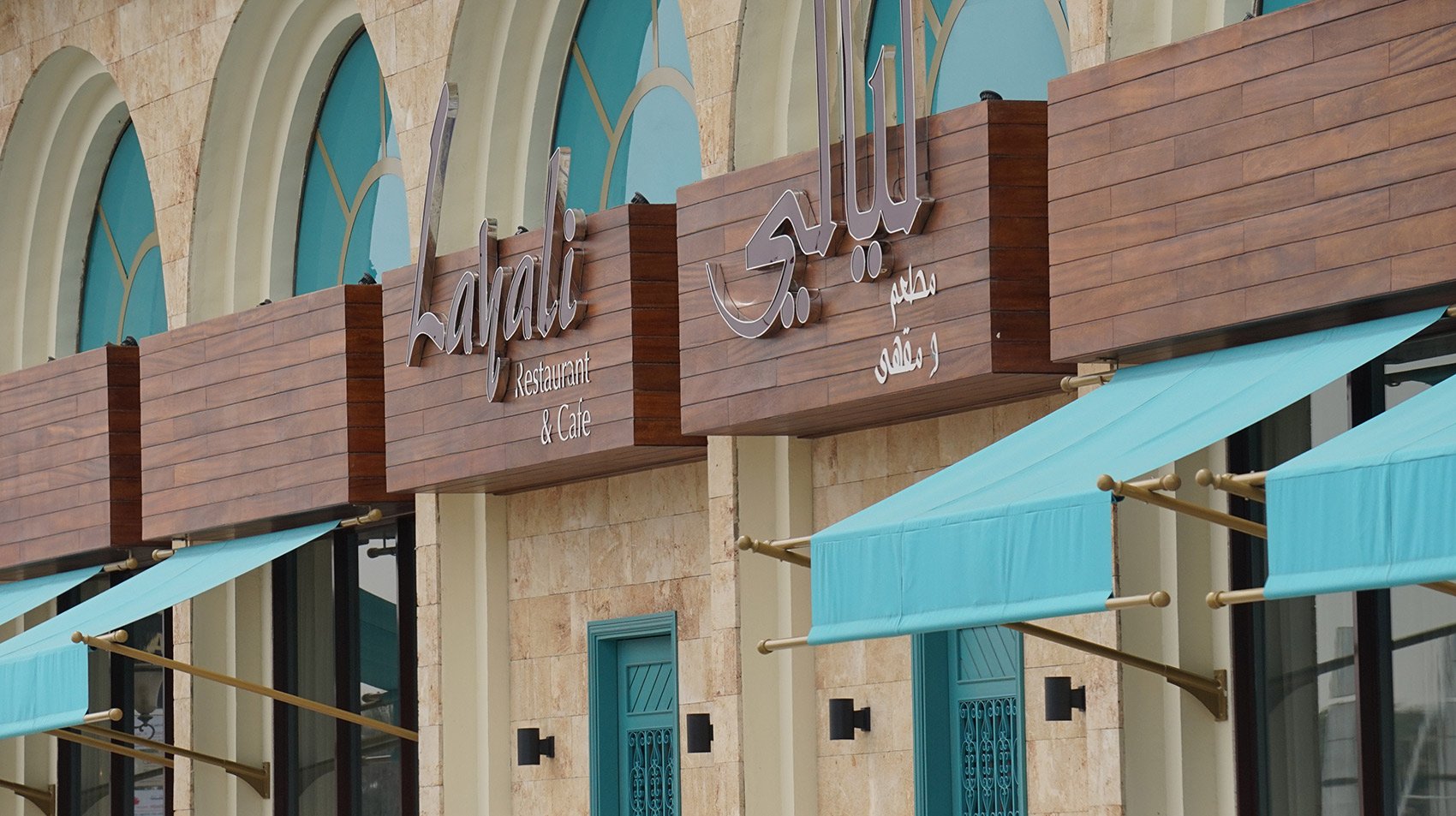 Doha's Layali Restaurant has earned a reputation for being one of the best Lebanese restaurants in the city. Awarded for the best Arabic Cuisine in Qatar in 2007 and 2010, this restaurant knows how to impress. A visit to this restaurant in Doha will provide you with a delicious, cost-effective shisha pot with the best flavor. In order to satisfy customer demands, this company imports fine shisha products from worldwide sources. The Middle East's best shisha experience is offered at this restaurant. With a welcoming atmosphere and exceptional service, you are able to enjoy wide variety of shisha pot flavors without any problems.
Location and Contact Details of Layali Restaurant
Timing - 11 am to 11.30 pm , Fridays from 1 to 11.30 pm
Shisha Terrace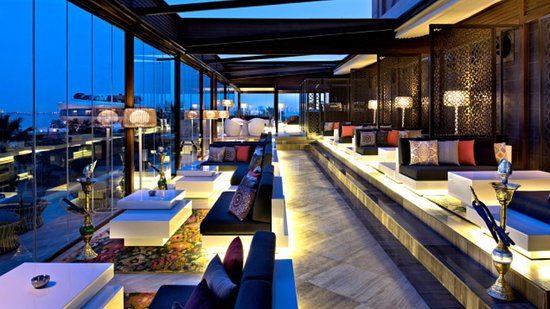 The Shisha Terrace is located within the Four Seasons Hotel. Located in Doha, this bar serves some of the best shisha in town. It's just amazing to see the view from this place. Moreover, the prices here aren't cheap. Located near West Bay, this fantastic place is worth checking out. You can also enjoy succulent Arabic mezze and craft mocktails with handmade infusions along with an array of shisha flavors.
Location and Contact Details of Shisha Terrace
Timing - 9 am to 2 pm , Fridays from 12 pm to 2 am
Mamig Armenian & Lebanese Restaurant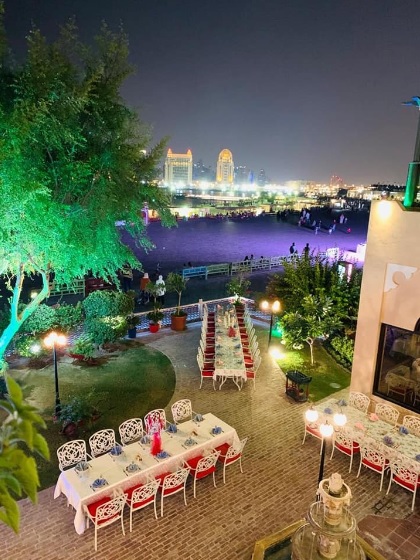 The Katara Cultural Village of Doha, Qatar, offers the top-rated and high-end restaurant Mamig which serves signature dishes to customers. A unique combination of Armenian and Lebanese cuisine and authentic design distinguishes it from other restaurants in the area. It's a must visit if you are in Qatar looking for the best Arabesque cocktail menu and shisha experience. You will also get the best shisha pot at the most affordable price. Guests at Mamig restaurant get shisha on a flower tablecloth to enhance the experience. At this restaurant, you'll be able to enjoy different shisha flavors and spend time with friends and family.
Location and Contact Details of Mamig Armenian & Lebanese Restaurant
Timing - 1 pm to 1 am, Thursday and Friday from 1 pm to 2 am, Sunday 1 pm to 12 am
Ghawas Cafe Hukka Bar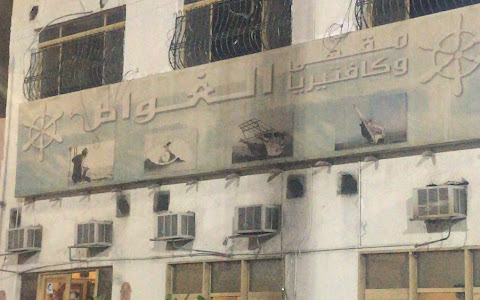 Ghawas cafe Hukka Bar offers some of the best shisha with good flavours in Doha for an affordable price. It is mostly a men's club, and the environment is not family-friendly. There is another advantage to this place that it operates almost 24/7. In addition, it is located very close to the Doha sports stadium. The Souq Waqif metro station is 15 minutes walk away from this location.
Location and Contact Details of Ghawas Cafe Hukka Bar
Timing - Open 24 hours, Friday from 12 pm to 3.30 am
Boho Social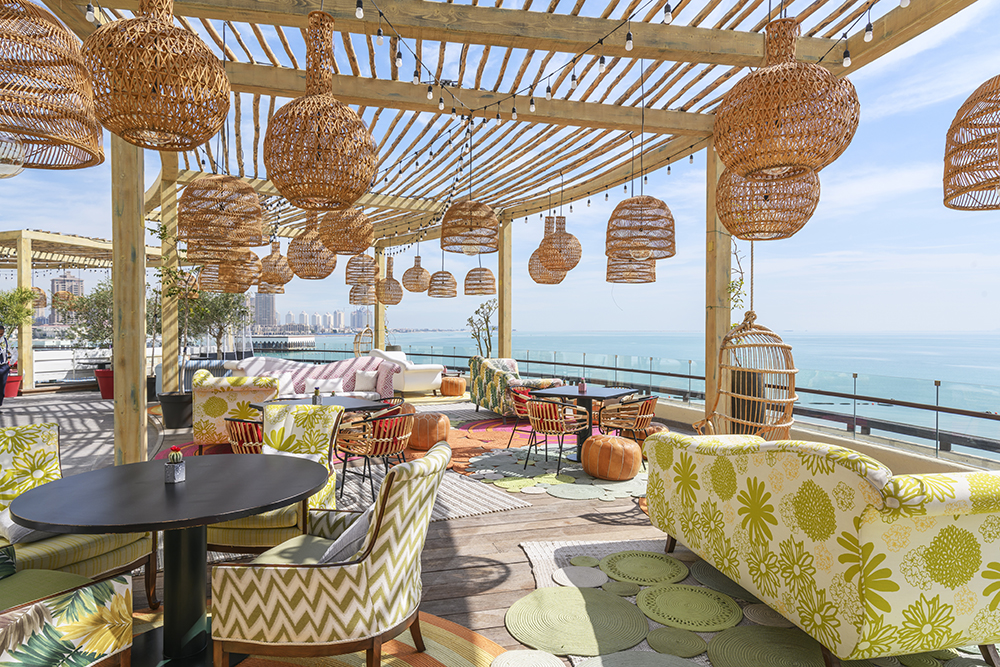 Boho Social is a fine casual Bohemian restaurant, lounge & terrace. Taking inspiration from the Americas, Asia, Southern Europe, and the Middle East as its home base, its menu encompasses a variety of culinary experiences. The Boho Social, housed in a circular structure on top of Katara Beach Club, is a new social and foodie destination. They offer a wide variety of shisha with different flavours. The price starts at QR 120 for classic shisha. Definitely a must-visit place with friendly staff and a good ambiance.
Location and Contact Details of Boho Social
Timing - 9 am to 10.30 pm, Thursday and Friday - 9 am to 11 pm
Aqua Lounge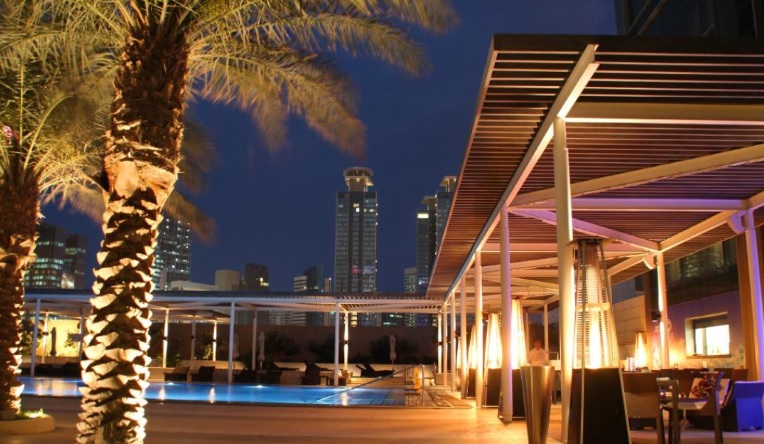 Aqua Lounge is the ideal spot for poolside relaxation and al fresco dining, with plush sofas and a tasty mezze menu. The Aqua lounge is located in the Marriott Marquis. There are different types of shisha available and they are all excellent. The restaurant offers a wide variety of international cuisine, cold beverages, and exotic juices. With its exceptional hospitality, it's a great place to hang out with friends. Hours of Shisha are from 5pm to 11pm.
Location and Contact Details of Aqua Lounge
Timing - 9 am to 12 am
Sukar Pasha Ottoman Lounge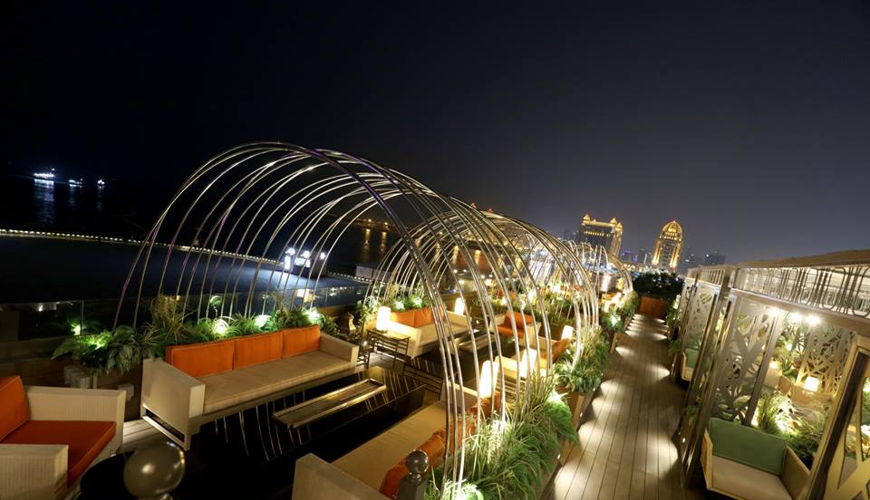 The Sukar Pasha restaurant in Doha provides its customers with the best Indian, Chinese, and Turkish cuisine. The restaurant provides delicious, healthy food and exceptional customer service. In addition to offering customers the best shisha experience in Doha at competitive prices, the lounge provides a comfortable atmosphere for affordable entertainment. A trip to Sukar Pasha with friends will impress you if you are seeking a shisha pot with the desired flavor. It is located in Katara Cultural Village, Doha, Qatar, 3.4 miles from the Corniche. Deliveries from this restaurant are efficient and high-quality, making it one of the best in the country.
Location and Contact Details of Sukar Pasha Ottoman Lounge
Timing - 9 am to 1 am, Friday - 9 to 11 am, 12.30 pm to 1 am
Sazeli Lounge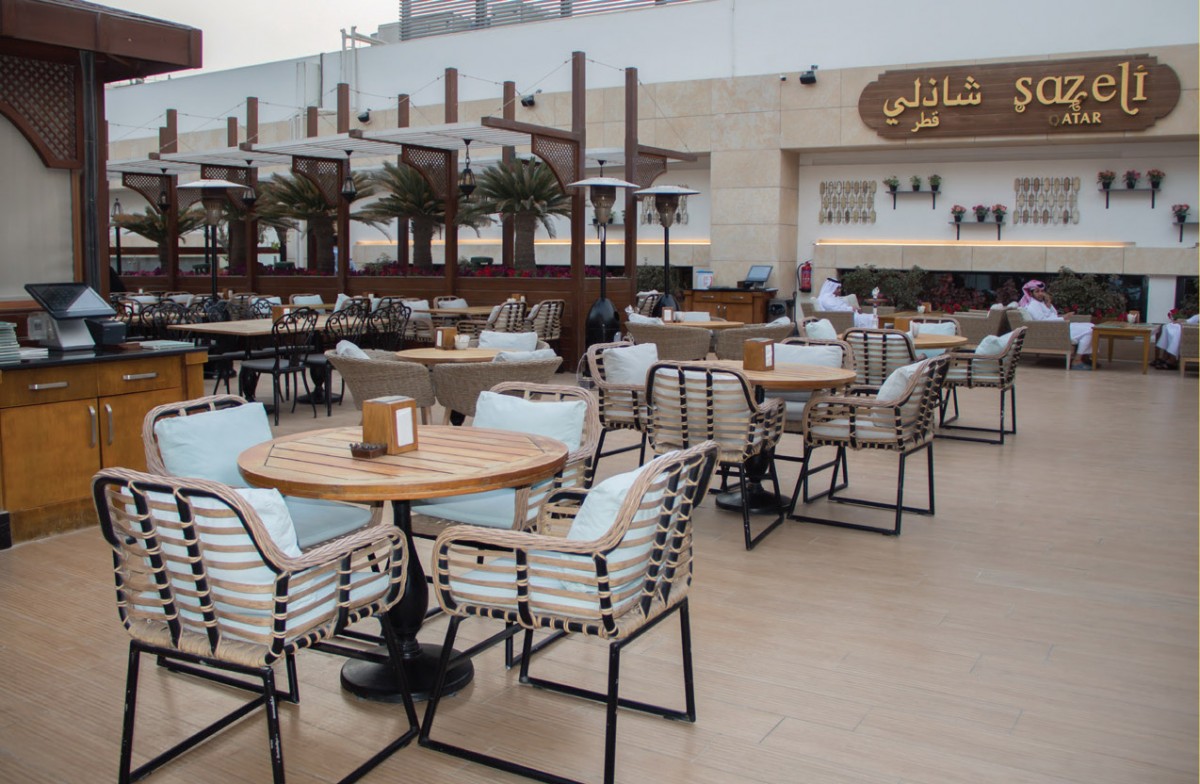 The Sazeli Qatar restaurant offers a welcoming atmosphere and highly skilled professionals who make every customer feel at home. There are some truly wonderful Mediterranean, Turkish, and Arab dishes at this Qatari restaurant. The first floor at Sazeli Qatar is reserved exclusively for shisha lovers. A variety of flavors are available in shisha, including coconut, strawberry, cappuccino, chocolate, cherry, mint, and licorice.
Location and Contact Details of Sazeli Lounge
Timing - 11 am to 12 am
With these top places for shisha, you can now select your preferred location and enjoy your fantasies in Qatar. It does not matter which place you choose, you are guaranteed to enjoy an excellent shisha experience with a variety of flavors that will delight your taste buds. There are many shisha cafes in Qatar that have recently been relocated to lounges that have better management, which has resulted in higher prices.
Also Read:
Nightlife in Qatar : Have A Fun Night Out With Your Loved Ones
Things To Do During Holidays And Weekends In Qatar
Restaurants in Qatar that are Child Friendly