Beaches In Qatar: Discover The Best Beaches For Ultimate Relaxation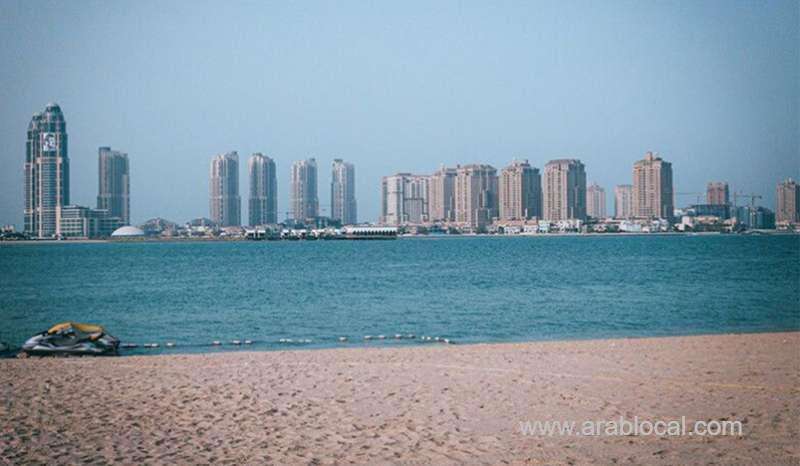 Qatar is a great place to take a vacation if you want a break from your regular schedule. Qatar has a coastline of over 560km (348 miles), with numerous beaches within easy reach of Doha, the capital city. Beaches in Qatar are popular with people of all ages, offering a place to cool off and relax. Besides beaches, Qatar has deserts, mangrove forests, islands, inlets, and coves to offer its tourists. Qatar's beaches are at their best from March to May and September to November when the weather is not too hot. Spending some quality time with family and friends on vacation is easier than ever with so much at one's fingertips.
If you are wondering which beaches in Qatar are the best, consider heading to the ones listed below. Pack some sunscreen and choose your favorite sand spot in Qatar and have a great time.
1) Simaisma Beach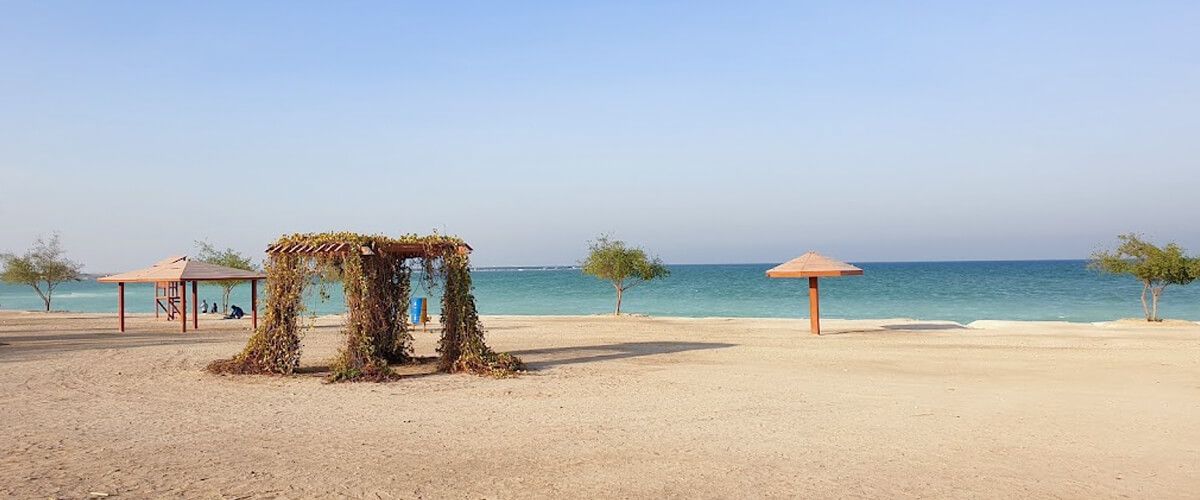 As one of Al Khor's most popular beaches, Simaisima Family Beach features a sandy area by a shallow sea, a play area for children, and is ideal for picnics, barbecues, and mangrove clusters. Featuring golden sand and clean water, the family beach is an ideal picnic spot for every holiday-goer. When it comes to adventure and activities, this is one of Qatar's safest beaches where you can swim or play beach games like volleyball or beach soccer. The facilities include sand play, exploring the mosque, barbecues, washrooms, changing rooms. However, the amenities are limited, so bring refreshments and other items.
Timings - 24 hours
Activities - Playing in the sand, Exploring the mosque, Barbecue
2) Fuwairit Beach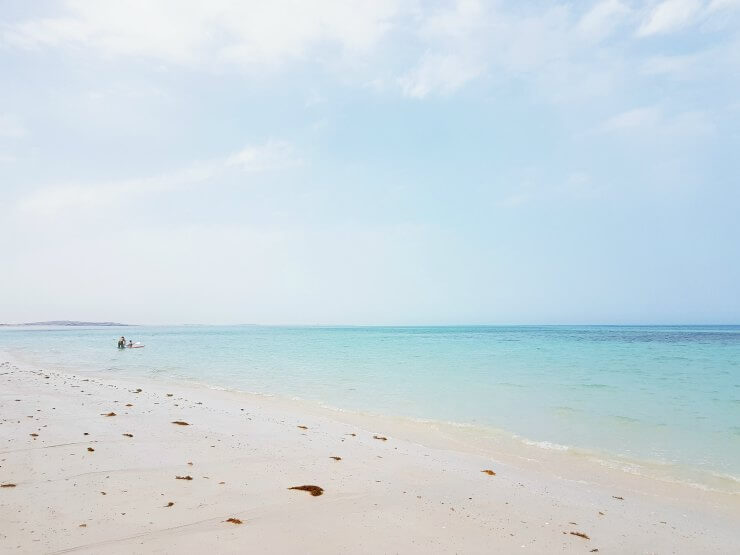 Fuwairit Beach, located in Al Ghariya municipality in the northeast of Qatar, is a pure white beach with blue waters. It is a popular tourist destination because of its white and pink sands and turtle nesting. It is a nesting ground for hawksbill turtles, the beach is a protected area and closed between April and July when the turtles breed. Take advantage of the sun rays and turquoise waters over the weekend by taking a drive out.
Timings - 9am to 6pm
Activities - Swimming, Rock climbing, Camping and Kitesurfing
3) Sealine Beach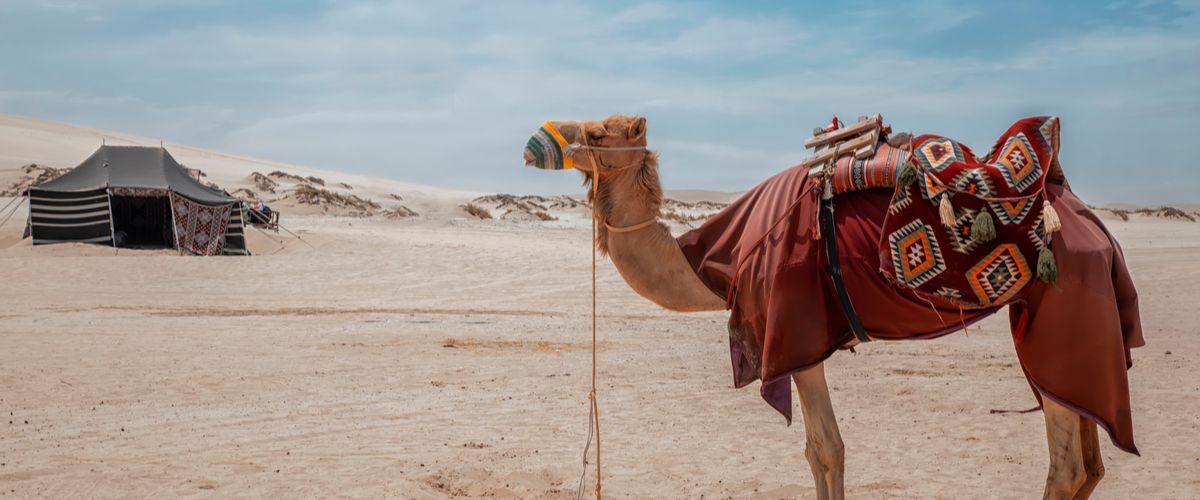 Sealine beach has golden sand dunes which make it one of Qatar's most famous beaches. The beach offers a wide range of activities for tourists, making it the perfect place to have fun. As a beachfront resort, Sealine beach resort will provide you with the ultimate level of luxury and comfort. A fancy dining restaurant and luxurious accommodations allow you to spend a relaxing and enjoyable holiday at the beach.
Timings - 24 hours
Activities - Camel rides, Desert safaris, Sand bashing, Scuba diving
4) Zekreet Beach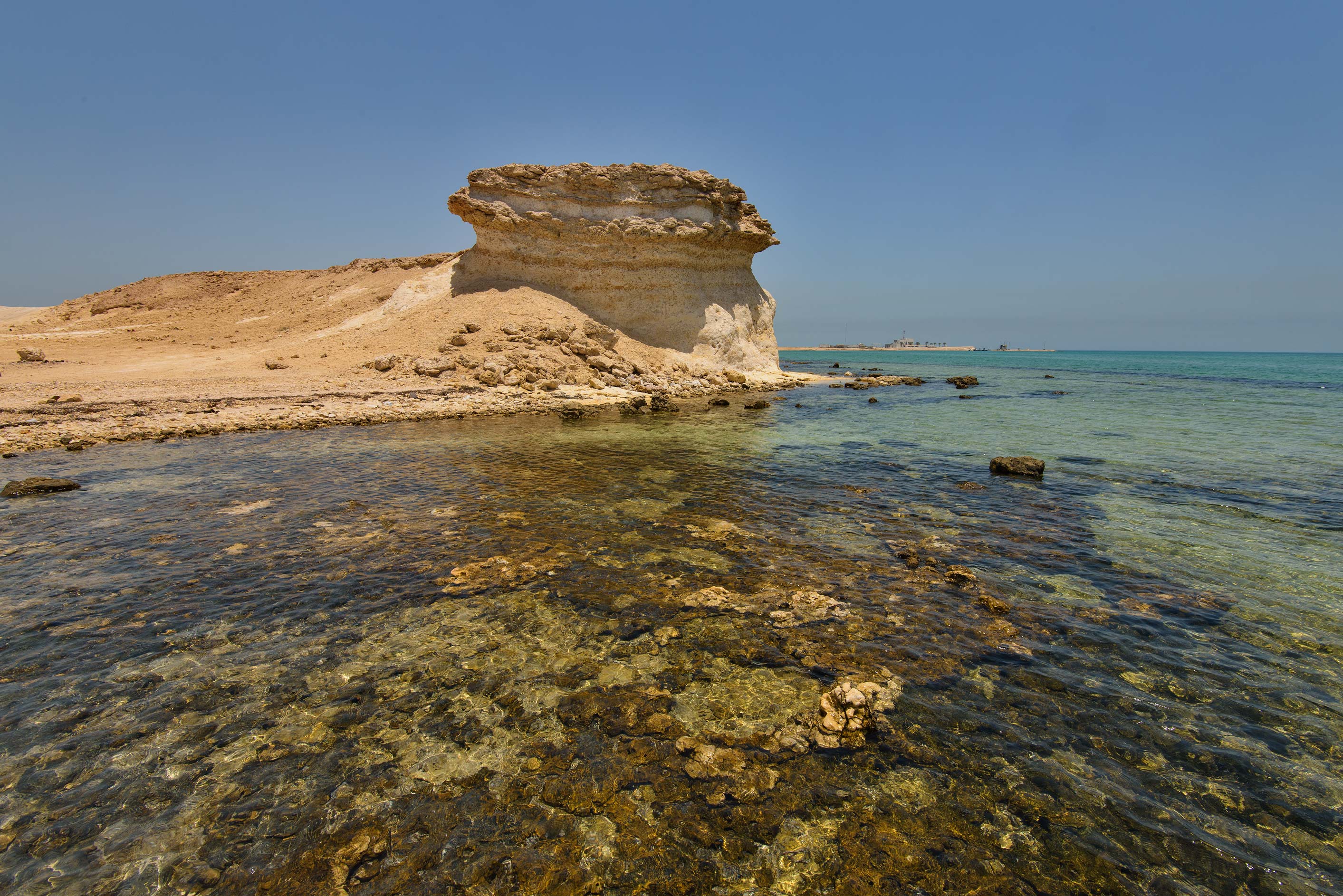 Zekreet beach, which is also known as Ras Abrouq Beach, offers an ethereal sight owing to the large structures shaped like mushrooms made from limestone and the sedimentary rocks along the shoreline. Due to the lack of paved roads, reaching Zekreet is an adventure in itself. There are no facilities near Zekreet, so you will need to carry enough amenities and essentials. Despite the barren terrain, Zekreet Beach has exotic wildlife from Oryx to migratory birds. Take advantage of your beach day by exploring nearby attractions such as Zekreet Fort, the film city and more.
Timings - 24 hours
Activities - Windsurfing and Camping
5) Al Thakhira Beach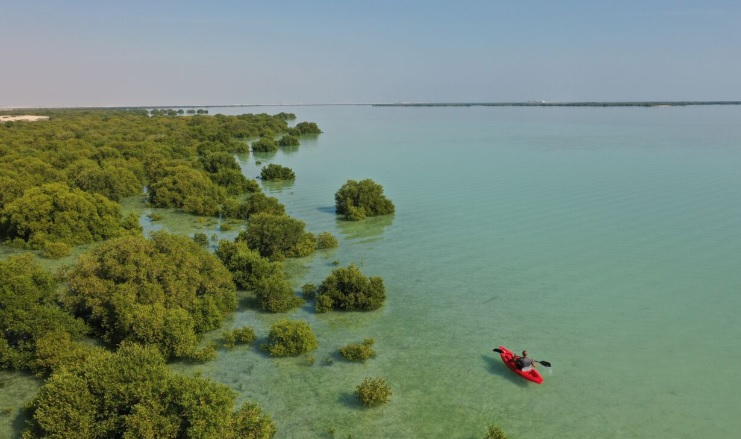 Al Thakhira Beach offers a place to relax and rejuvenate in a surreal environment 35 km from Al Khor city. One of its greatest attractions is the mangrove preserve, an amazing relief from all the sand. Children can enjoy eating fish and enjoying the play area. Birdwatchers and nature lovers are attracted to the beach due to its rich wildlife. Flamingos are one of the rarest migratory bird species you can spot in the area during the season.
Timings - 24 hours
Activities - Kayaking, Swimming, Snorkeling, Fishing
6) Umm Bab Beach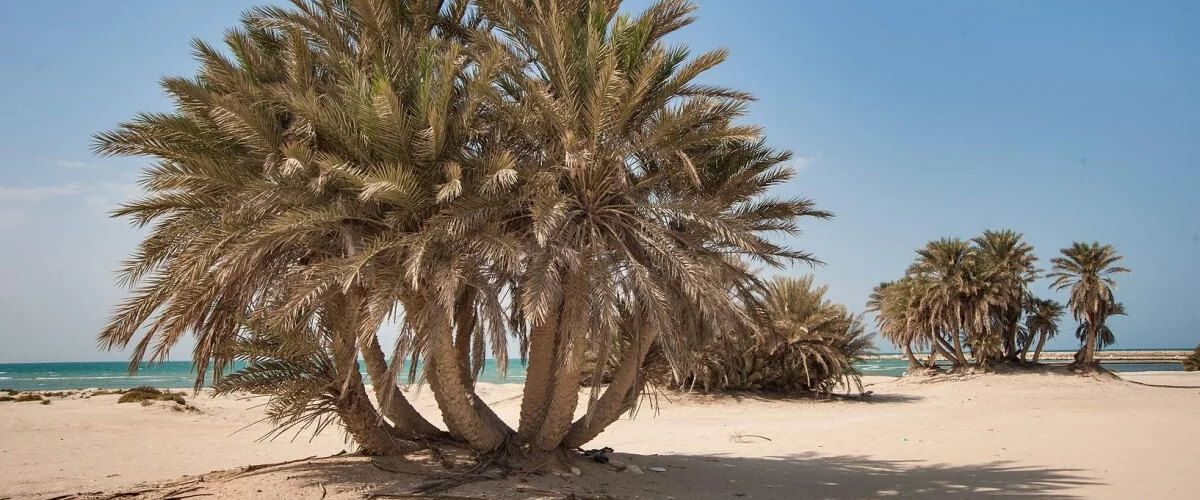 Umm Bab Beach, also known as Palm Tree Beach is a family-friendly beach with palm trees and deep blue water. It is an excellent camping destination on Qatar's western coast with children's play areas and toilet facilities. In case you need a few things, a small shop is also available. It is also possible to visit Qatar's indigenous treasure, the Al Reem Biosphere Reserve, to discover its hidden treasures.
Timings - 24 hours
Activities - Camping, Hiking, Cycling, Barbecue and Picnic
7) Katara Beach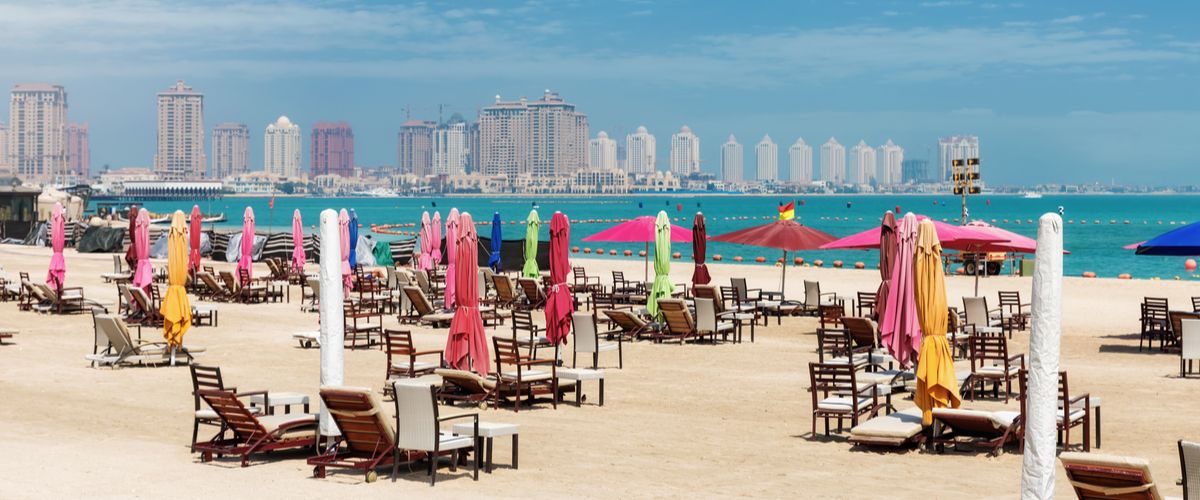 Katara Beach is found in Doha and is part of Katara Village. This beach is suitable for families, as it offers plenty of activities to keep the kids entertained. Guests can also enjoy the delicious cuisine served at the food stalls and restaurants while sunbathing on the soft sand. It is recommended that a woman wear clothing that covers her knees and elbows while a man should wear shorts when visiting the beach. You will never want to leave this breathtaking place and have a wonderful time.
Timings - 9am to 10pm
Entry fee - QR25 for anyone between 7 and 17 years and QR 50 (weekends), QR 25 (weekdays) for adults
Activities - Water sports like Boat ride, Kneeboarding, Parsailing, Water skiing and try the delicious cuisine served at the food stall
8) Inland Sea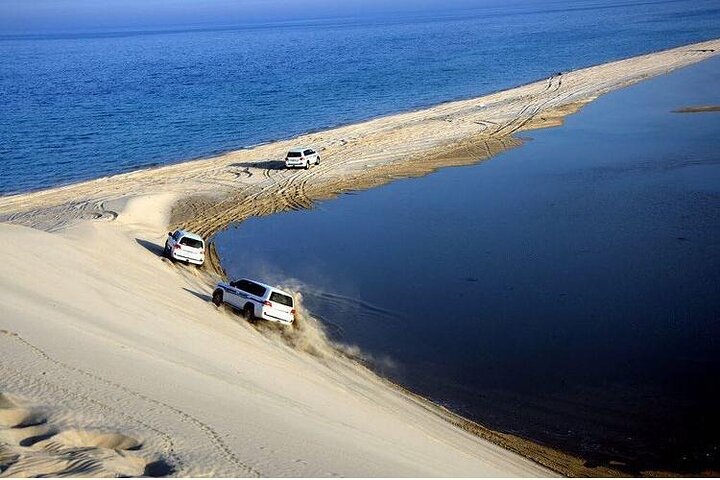 A must-see place in the world, the Inland Sea, known as Khor Al Adaid, is found just south of Sealine Beach, close to the Saudi Arabia border, and is one of the few places in the world where the sea meets the sand dunes. It is a UNESCO-recognized natural reserve accessible only by 4WD through the desert. Tourists can do many things, including camping, eating fresh grilled seafood, and more.
Timings - 24 hours
Activities - Fishing, Sand surfing, Camping, Playing in the water and swimming
9) Al Maroona Beach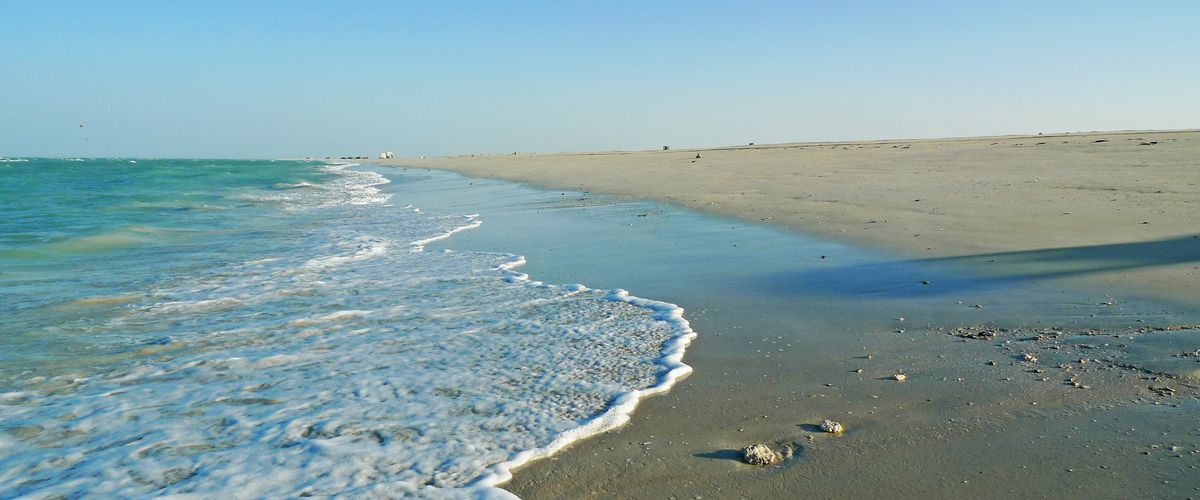 In Qatar, Al Maroona Beach, also known as French Beach, is one of the few public beaches where dress codes are flexible. It is located about 80 kilometers from the capital city, Doha, and has Fuwairit Beach to the south. In addition to soft and golden sand, Al Maroona Beach offers a huge sea with a paddling pool filled with all types of sea life, including starfish, hermit crabs, jellyfish, fishes, and turtles. Clear waters make it easy to spot them.
Timings - 24 hours
Activities - Swimming
Location of the Al Maroona Beach
10) Al Ghariya Beach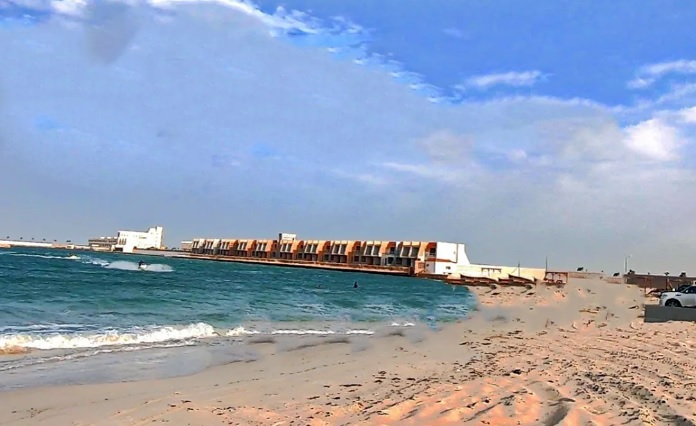 Al Ghariya Beach is a hidden gem in Qatar that is gaining popularity for its untouched beauty. You can engage in a variety of activities and camp out, but be sure to pack every essential you need. There is a luxury resort, Al Ghariya Resort, on the beach, so those who do not enjoy camping can book a room at this resort.
Timings - 9am to 5pm
Activities - Camping, Barbecue, Swimming
11) Al Wakrah Beach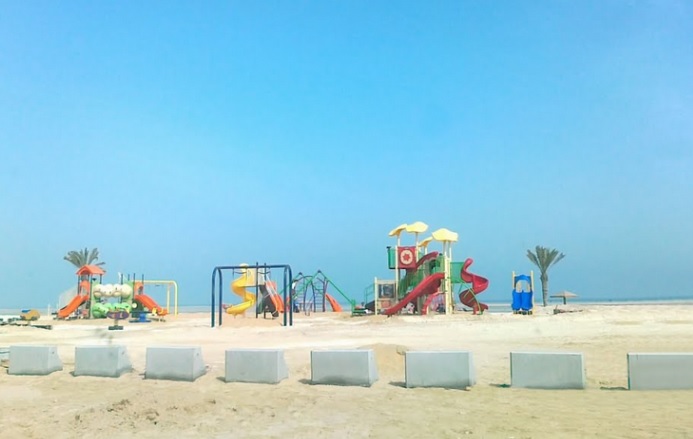 Al Wakrah Beach is one of Qatar's most spectacular beaches, just south of the capital. It's the perfect place for a fun-filled family day out. Magnificent mangroves line this pretty beach, with soft and golden sand along its shores. You might not be able to swim or engage in other fun activities due to the shallow beach water. There are three playgrounds on the beach where kids can play adventure games and enjoy rides. This popular beach offers facilities like barbecues, showers, toilets, and more, making it a great spot for families.
Timings - 24 hours
Activities - Swimming, Birdwatching
12) Al Ruwais Beach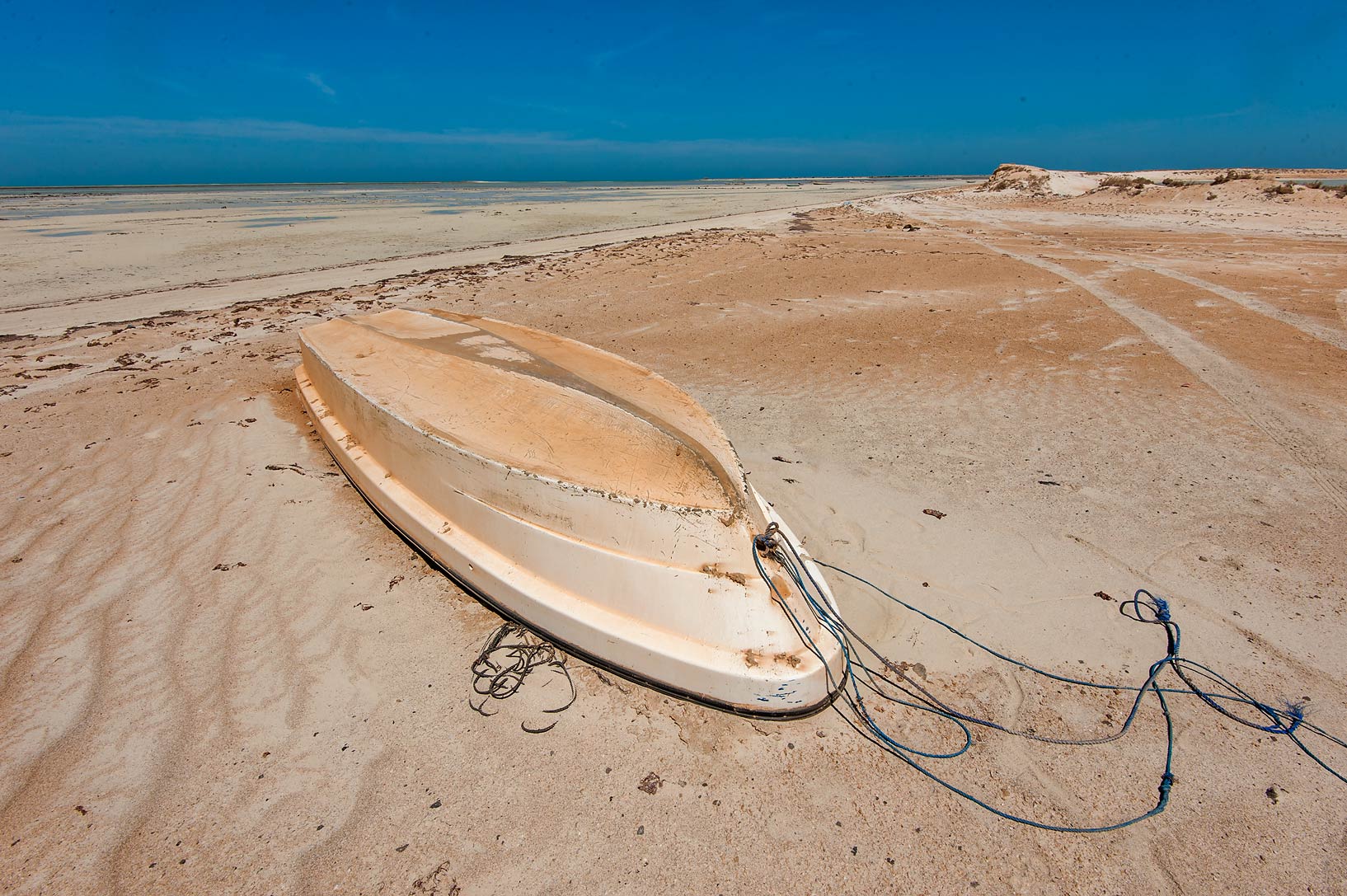 The shallow, clear water at Al Ruwais Beach makes it a safe place for kids to play while parents can sunbathe and relax. Beach facilities include a playground, a park, benches, shaded areas, and parking. The beach has breathtaking sunrise and sunset views. In Al Ruwais Beach, there are many historical sites nearby, as well as some cafes that are well known for their food and ambiance.
Timings - 24 hours
Activities - Swimming, Boating, Water skiing, Horse riding
13) InterContinental Beach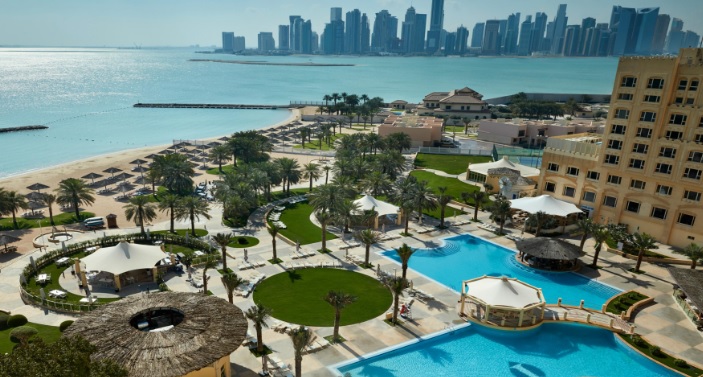 A private beach owned by the famous Intercontinental hotel in Doha, the Intercontinental beach is a great place for watching the sunset and admiring the city's skyline. It has soft sand and an amazing backdrop. Qatar has very few beaches where women can wear swimsuits, and this is one of them. The resort's beach offers guests the choice of experiencing beach adventures or relaxing in leisurely surroundings. Among the facilities are restaurants, a playground, and a small swimming pool.
Timings - 24 hours
Entry fee - Adult QR 200, Child QR 100
Activities - Surfing, Swimming
Location of InterContinental Beach
14) Dukhan Beach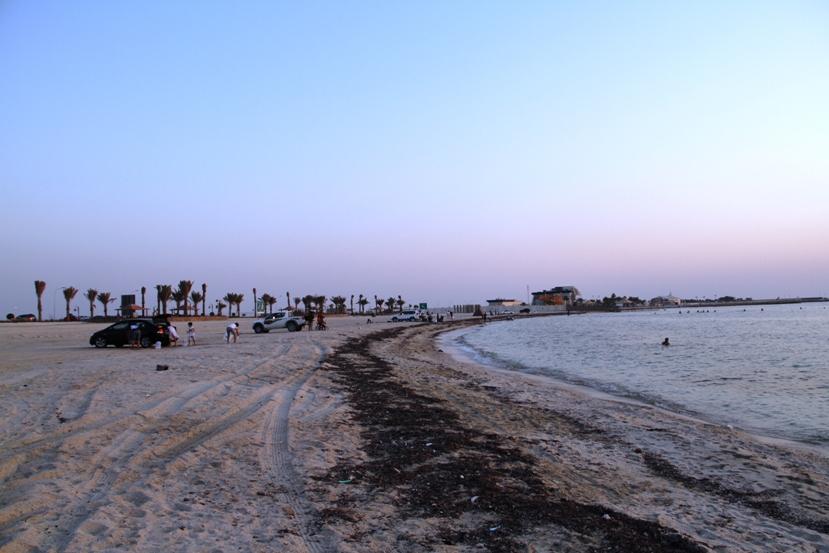 A serene getaway destination, Dukhan Beach on the West Coast of the Peninsula is characterized by its sandy coastline and rocky cliffs. In addition to exploring archaeological and historical sites in Dukhan City, the beach is considered one of the best places for overnight camping. You can even explore the marine life and enjoy a BBQ meal. The Dukhan Beach Resort is the best place to stay in Dukhan if you're looking for an overnight stay near the shoreline.
Timings - 24 hours
Activities - Snorkeling, Camping, Swimming, Playing football
15) Al Sultan Beach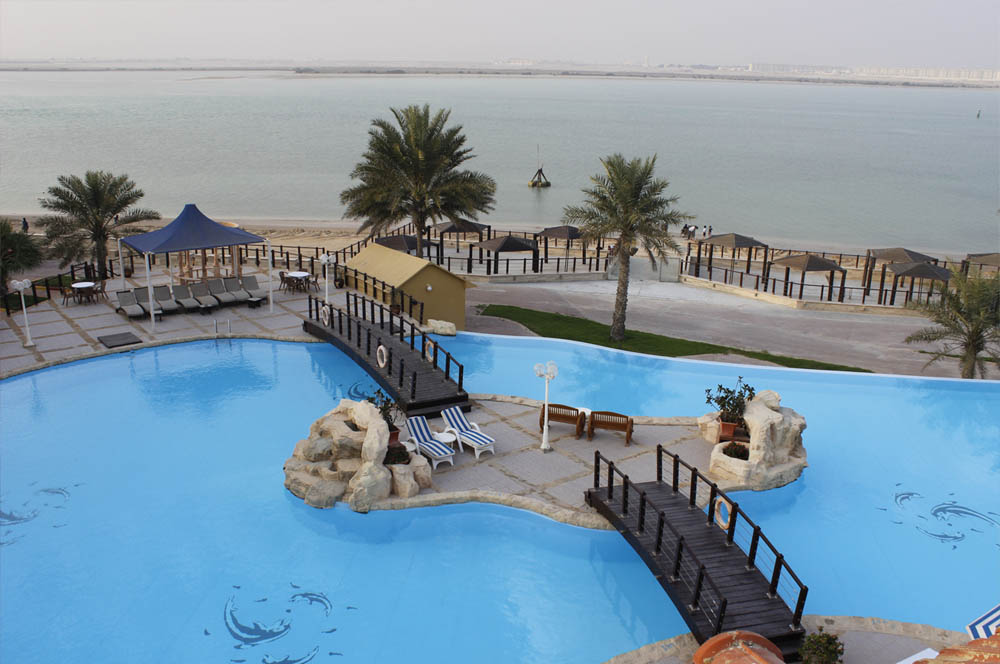 A leisure spot with serenity and tranquility, Al Sultan Beach is the most popular private beach in Qatar. There are many activities you can enjoy at this beach in Al Khor, including swimming and beach games. The beach area is dotted with private resorts. Al Sultan beach is not open to the public and requires a pass to access it. Al Sultan Beach guests can even request a personal waiter to help with food and drinks.
Timings - 24 hours
Entry fee - Free for guests, passes for visitors
Activities - Beach leisure, Water adventures
16) Al Mafjar Beach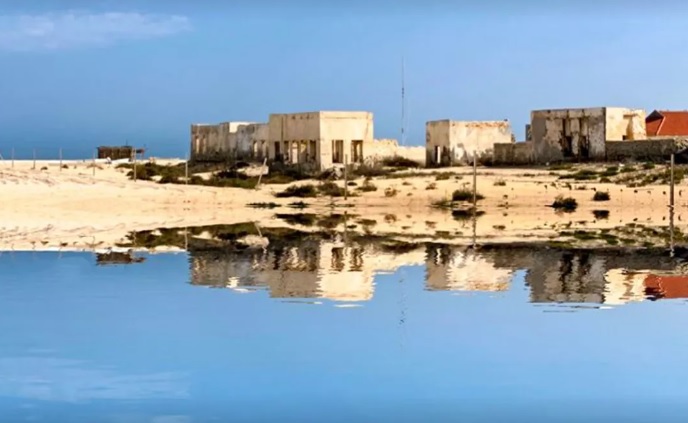 Among the best beaches in Qatar, Al Mafjar is clean, great for kids, and has a lot to offer. During high tide, wading through knee-deep waters will allow you to reach mangroves. It is possible to see a few birds on the beach if one is lucky. A colonial-style village can be seen close to the beach.
Timings - 24 hours
Activities - Swimming, Snorkeling, Hiking and Water sports
17) Umm Tays Beach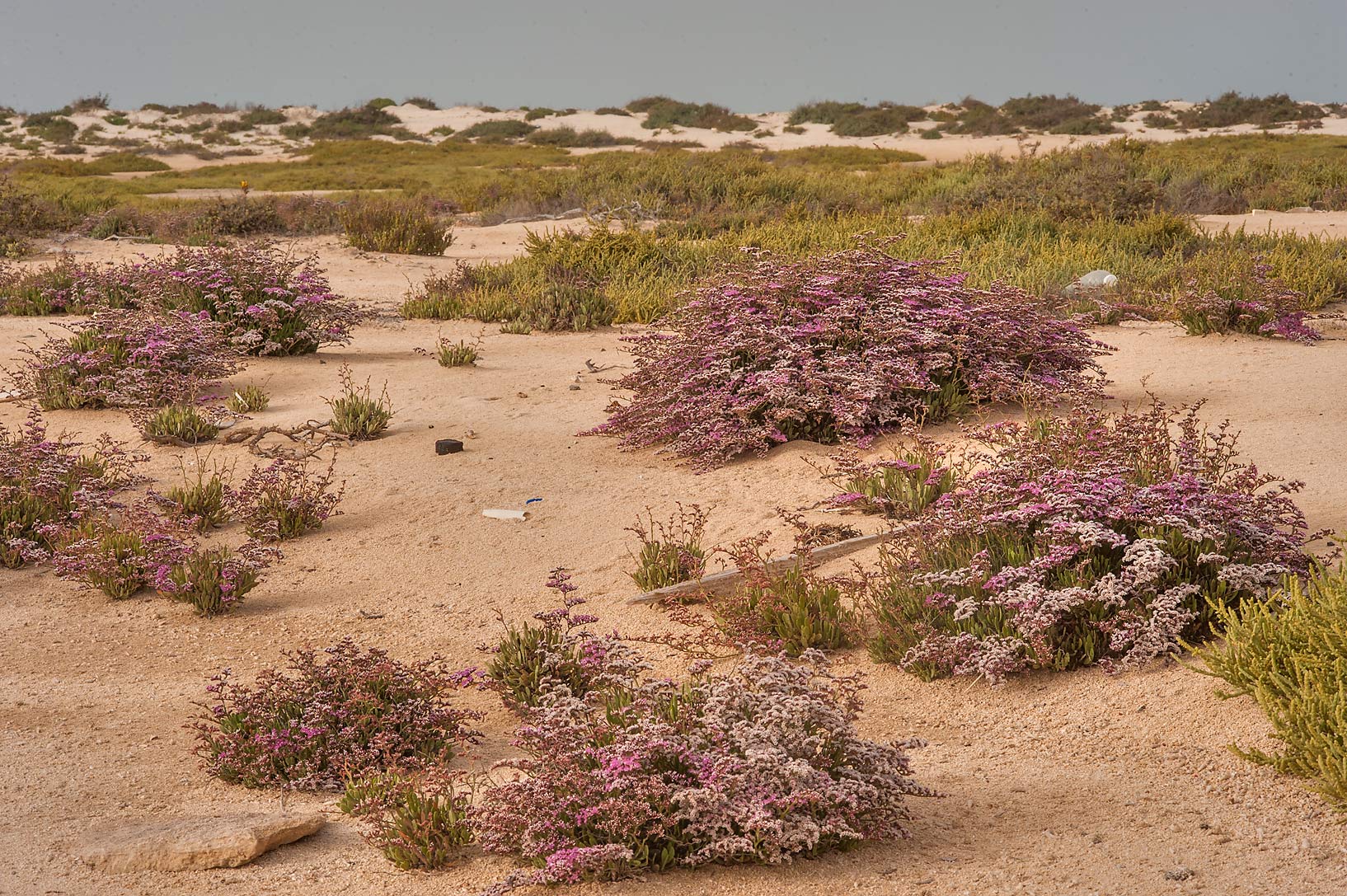 Umm Tays Beach has been named the nation's most beautiful beach by Qatar Natural History Group members. It is one of Qatar's most scenic beaches, close to Fuwairit Beach. Adding to its beauty are the old forts, the villages, and the scattered mangroves along the beach. The place is a beautiful one to stroll around, take pictures of the landscape, watch the waves of the sea when the tides are low, and enjoy the soothing aura of the place.
Timings - 24 hours
18) Al Jassasiya Beach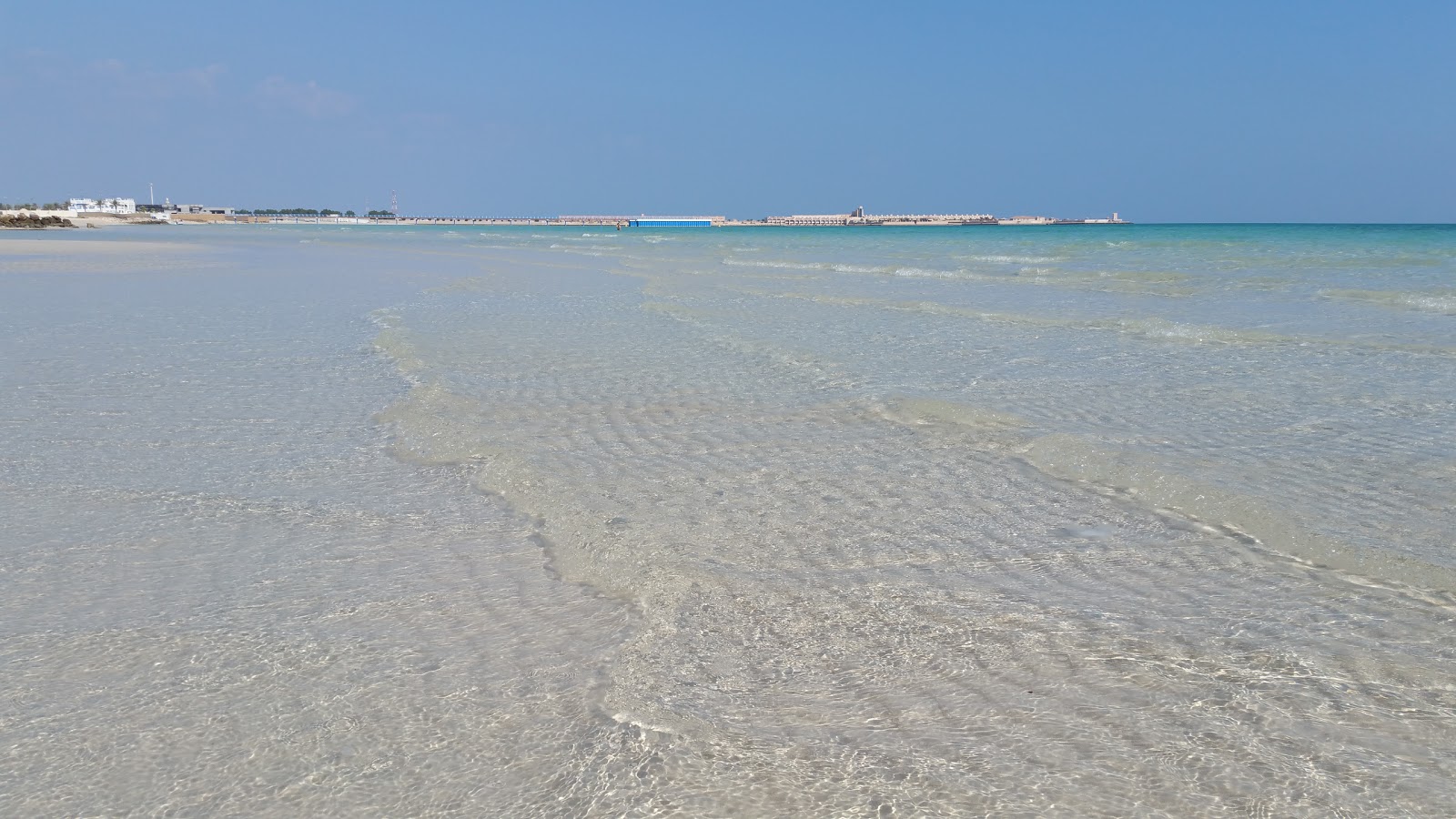 Al Jassasiya beach is a hidden gem of Qatar, with clear water and soft sand, suitable for relaxing and swimming with friends and family. With the mangrove trees behind the beach, it is the perfect getaway from city life. On the beach, one can build sand castles and swim in the turquoise water. Among the facilities available at the beach in Qatar are sun-shades and sun protection lotion.
Timings - 24 hours
Activities - Swimming
Location of Al Jassasiya Beach
19) Al Shamal Beach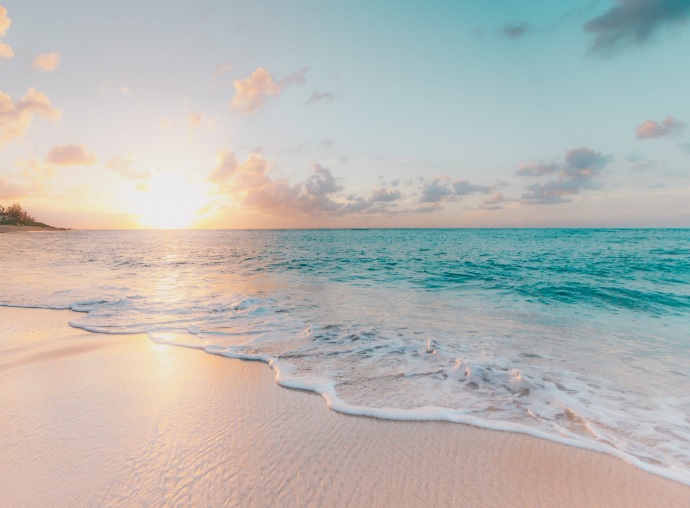 The Al Shamal beach, located on Qatar's northernmost point, offers spectacular views of the Persian Gulf. This beach is ideal for families with young children and non-swimmers due to its shallow waters. A great place to walk, run, and have fun, with shade covers, fixed benches, and plenty of showers or washrooms. The sunsets are simply breathtaking, and it's the perfect spot to spend time with family and friends. Arsan Cafe, located on the same northernmost point as Al Shamal beach, is another nearby attraction worth checking out.
Timings - 24 hours
20) B12 Beach Club Doha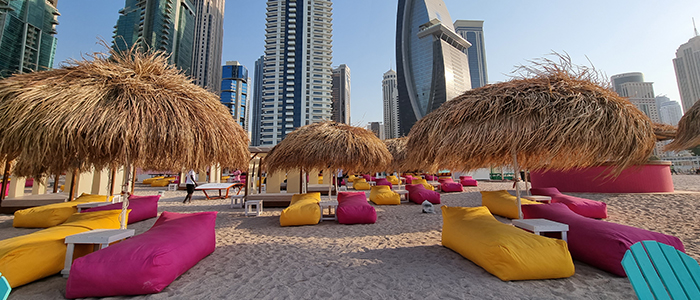 A family-friendly beach, B12 Beach Club Doha offers fun beach and water activities as well as delicious food and beverages. You can keep the kids entertained for hours, while adults can relax by the beach, soaking up the sun. The chic yet chilled indoor restaurant offers a day-to-night dining experience with a resident DJ.
Timings - 10am to sunset
Entry fee - Free for children below 18 years, For adults QR 150 (weekdays) and QR 200 (weekends)
Activities - Floating water park, Play area for kids
Location of B12 Beach Club Doha
21) Banana Island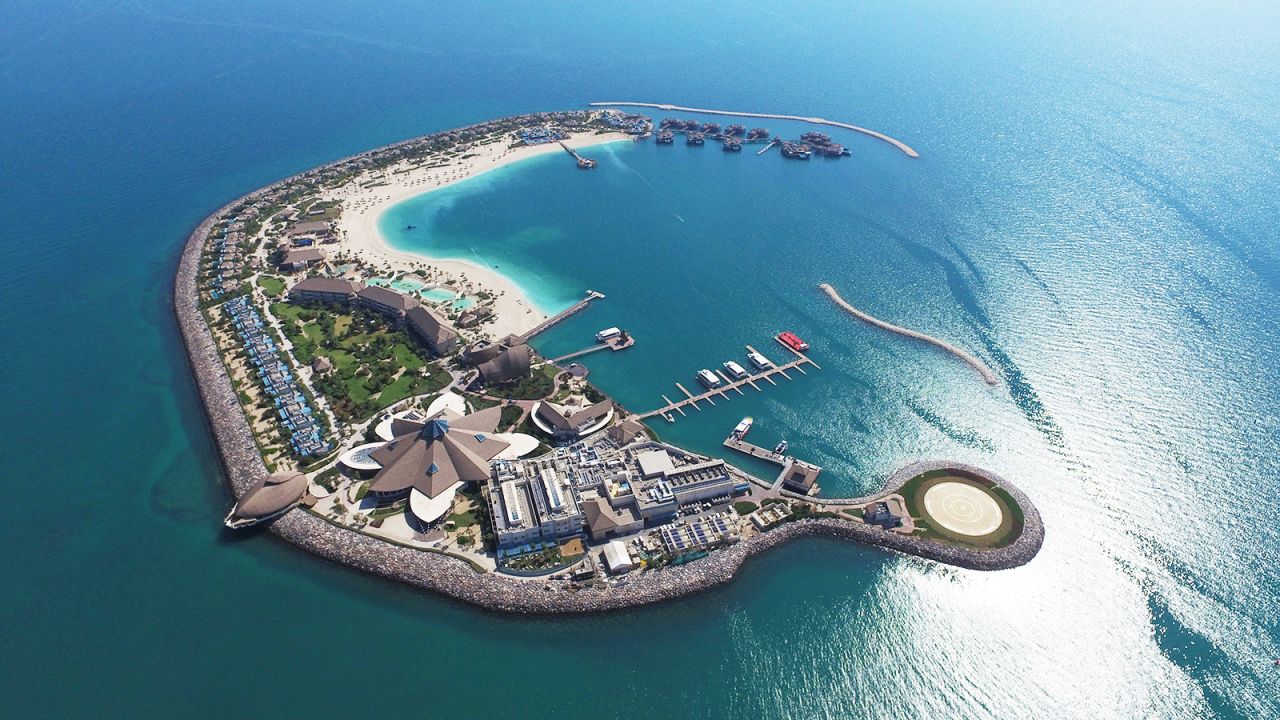 The crescent-shaped Banana Island offers a luxury resort and scenic beach that will give you every thrill and adventure you need. The beach in Doha, Qatar offers a variety of beach activities, including biking, cycling, golfing, bowling, and more. Among the facilities offered there are luxury living, fancy dining, spas, and other recreational activities.
Timings - 24 hours
Activities - Leisure, Beach adventure, Banana boat ride, Snorkeling, Diving, Windsurfing, Canoeing
22) Azerbaijani Beach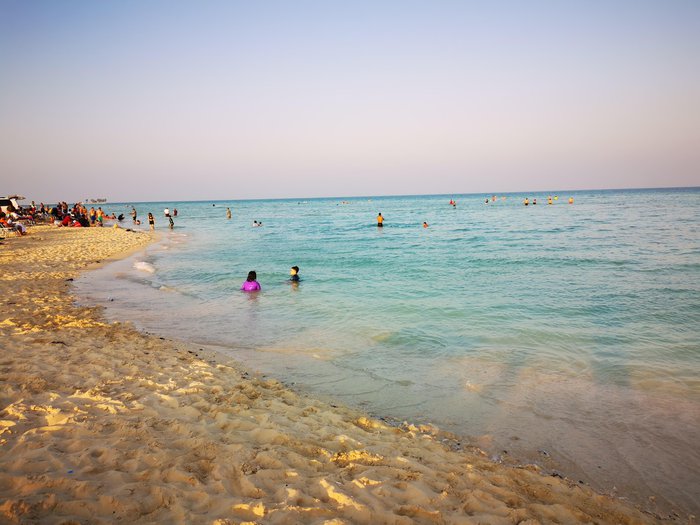 Azerbaijani beach in Al Shamal Municipality is another popular family and friend destination because of its clean blue waters, smooth golden sand, and relaxed atmosphere. It is also an ideal spot for birdwatching due to its verdant surroundings and tranquil ambience. Camping and stargazing are popular activities in this serene setting.
Timings - 24 hours
Activities - Camping
23) Al Farkeeh Beach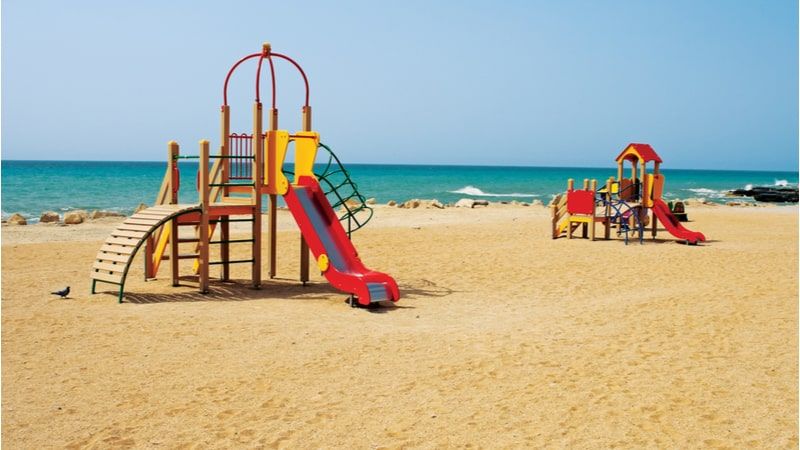 The Al Farkeeh Beach is located in Al Khor at a distance of approximately 2 km from Al Khor Mall and can be reached by taxi. There are around 50 shade structures on the beach for visitors to relax and enjoy the sun. The beach is also equipped with toilet and shower facilities for the comfort of the visitors, making it one of the best beaches in Qatar. The beach also has a children's playground where little munchkins can play while their parents relax. The Farkeeh Beach also has barbecue stands where you can enjoy grilled delicacies for some added fun.
Timings - 24 hours
Activities - Leisure activities, Play area for kids
One of the easiest ways to disconnect from the world is to go to the beach. You can choose from the beaches listed above and enjoy your vacation with family and friends. Hope you found this article useful. Please let us know your experience by leaving a comment below or emailing us at info@arablocal.com.