Popular Places To Visit In Doha For A Vacation
Category:
Fifa World Cup 2022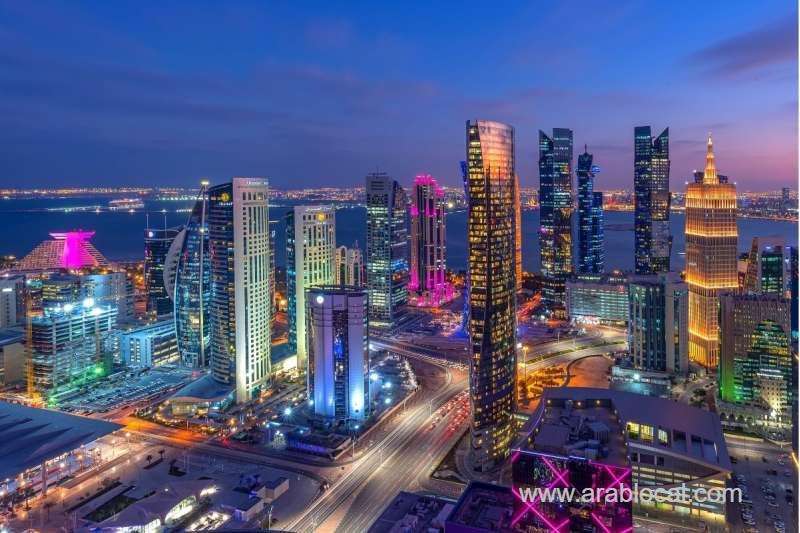 The population of Qatar's capital city, Doha, is more than that of the entire nation. In 2022, it will play host to the FIFA World Cup. Doha, the Middle East's financial hub and the most sought-after tourism destination in the world, is a surprise for every visitor. Doha, a flourishing metropolis of around 2 million people, provides a fascinating blend of cutting-edge technology and age-old customs to discover.
Masterworks from all over the world exemplify the diversity found in Islamic tradition, and the Museum of Islamic Art (MIA) is home to one of the world's largest collections of Islamic art. While the paintings were amassed over a period of 1400 years from three continents, the interiors are gorgeous and include stunning geometric designs from the Islamic world, making it one of the numerous attractions in Doha to visit at night. Undoubtedly, it is a well-known Doha tourist destination.
LOCATION: Doha, Qatar
WEBSITE: https://mia.org.qa/en/about-us/
TIMINGS: 9 AM to 7 PM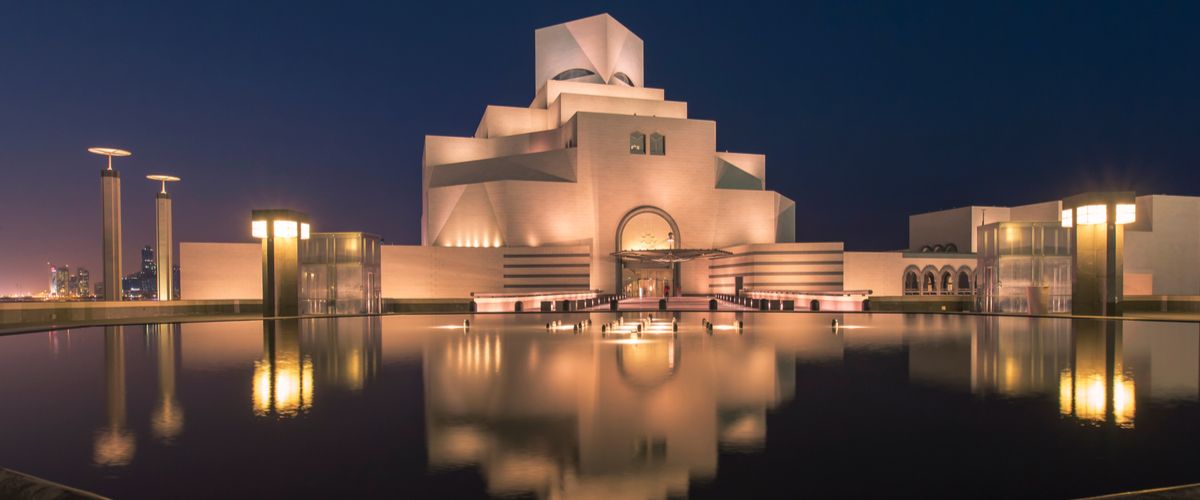 The Corniche is a horseshoe-shaped waterfront boulevard and twin carriageway that stretches 7 km along Doha Bay and the city's seafront. It is surrounded by palm trees. Skyscrapers surround the Doha Corniche, which is bordered with exquisite hotels, cafes, government buildings, beautiful parks with playgrounds, cool green lawns, and a variety of other breath-taking attractions, including the Museum of Islamic Art and the Qatar National Theatre.
LOCATION: Doha, Qatar
TIMINGS: Open 24 hours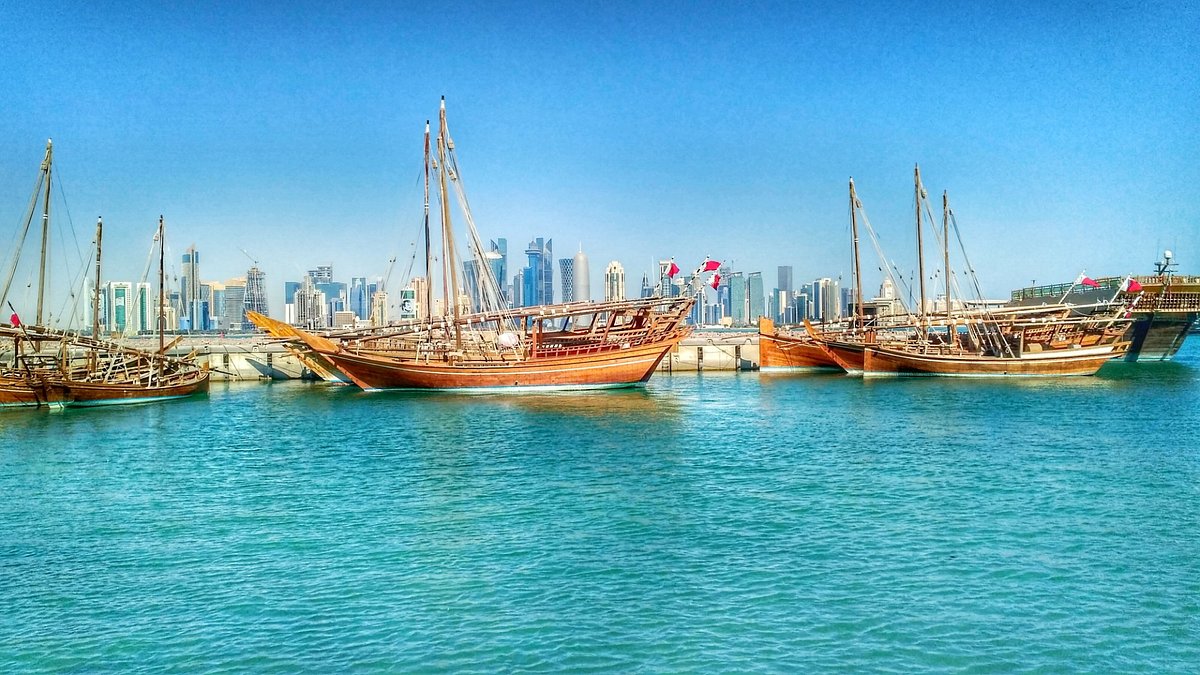 This place has served as a souq for generations, where Bedouin (nomads who formerly lived in the Syrian and Arabian Deserts) would bring their wool and animals to exchange for everyday essentials. The souq began to deteriorate over time and is now dangerously close to being destroyed. One can stroll around the lanes, marvel at the architecture, shop for spices, fragrances, oud (a unique incense made from agarwood), and more at this popular Doha site. Most stores close between noon and four o'clock. Therefore, it's preferable to locate a café or restaurant and have a satisfying meal.
LOCATION: Aspire Park Running Trail, Doha, Qatar
WEBSITE: https://www.souq-waqif-doha.com/
TIMINGS: 10 AM to 12.00 PM, and 4:30 PM to 10 PM
Khalifa International Tennis & Squash Stadium
The Khalifa International Tennis & Squash Complex was inaugurated in 1992 with an initial capacity of 4500. It was extended in 2008 to increase its capacity to 7000 and add a range of additional facilities enabling it to host the most prestigious tennis tournaments in the world. Consisting of 21 courts for tennis, this stadium is the best a sports fanatic could explore.
LOCATION: Al Majles Twain Street, Al Dafna, Doha, Qatar
WEBSITE: https://alchemy.international/case-studies/khalifa-international-tennis-stadium/
TIMINGS: Opens 10 Am
The Cultural Village Foundation is a remarkable initiative that offers hope for human interaction via art and cultural exchange. It was made possible by HH Sheikh Hamad Bin Khalifa Al Thani, the Father Emir of the State of Qatar, and his inspired vision, firm faith, and astute leadership.
The largest and most varied cultural initiative in Qatar, Katara Cultural Village keeps up with the rapidly evolving global culture that emphasises the value of diversity in human growth. People congregate there to learn about and experience various cultures. Katara wants to lead the globe in multi-cultural activities by providing stunning theatres, concert halls, exhibition galleries.
LOCATION: 9G6G+5F4, Doha, Qatar
WEBSITE: https://www.katara.net/contact-us
TIMINGS: Open 24 Hours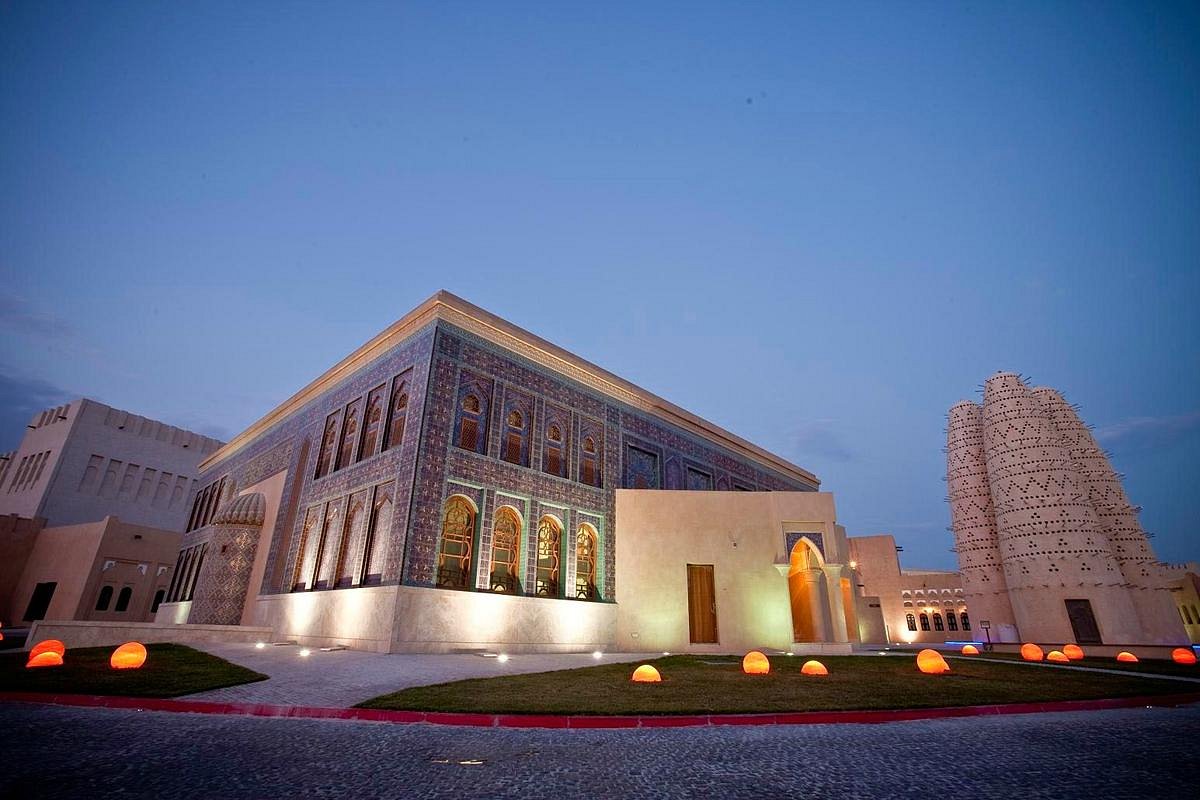 Dubai Pearl is a premier mixed-use development that was the first of its kind when it was first planned. The project, which has a built-up area of 22 million square feet, is made up of four 73-story towers joined at the summit by a sky palace. In comparison to other major projects, this one has futuristic and innovative designs. The management's goal is to provide a special destination setting that provides all the lifestyle.
LOCATION: Doha 7256 Qatar
WEBSITE: https://www.dubaipearl.com/
TIMINGS: 10 AM to 10 PM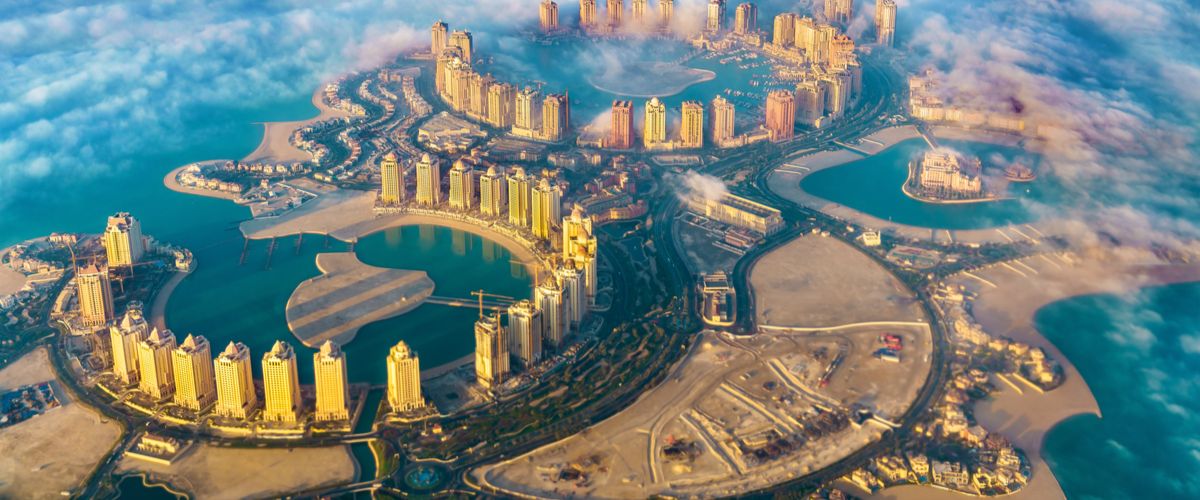 The rich history and culture of Qatar are expressed through the National Museum of Qatar (NMoQ). We warmly invite many communities to gather in our energetic and engaging venue to learn about Qatar's past, present, and future. This renowned museum, one of the most well-known attractions in Doha, is a beautiful illustration of Arabian culture and was given the Agha Khan Award for the restoration of Islamic architecture in 1980. A must-see sight, one may take in a variety of exhibitions that are scheduled throughout the year. One of the top tourist destinations in Doha is this.
LOCATION: Museum Park St, Doha, Qatar
WEBSITE: https://nmoq.org.qa/en/about-us/
TIMINGS: 9 AM to 7 PM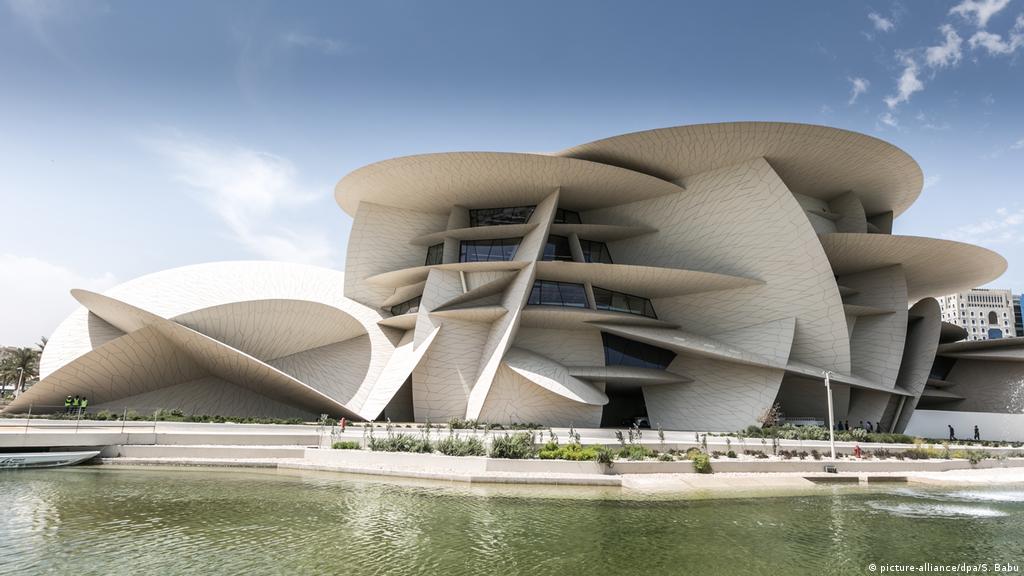 The Sheikh Abdulla Bin Zaid Al Mahmoud Islamic Cultural Centre was established by the government of Qatar with the goal of showcasing the splendour of Qatari culture to the rest of the globe. We expose a variety of issues and ideas to the public through a variety of media to engage our visitors in a debate about perspectives. You spark debate by introducing the interesting Islamic world, which is the basis of our civilization. We introduce our visitors to the religion of Islam to entertain and educate them. We can communicate with our guests in several languages, always making sense.
LOCATION: Doha, Qatar
WEBSITE: https://www.binzaid.gov.qa/
TIMINGS: 7:15 AM to 1:15 PM; Closed on Fridays and Saturdays
The SEALINE BEACH RESORT, a refuge of comfort, luxury, and variety, rises majestically from the beaches where the waves meet the dunes. The first leisure destination in Qatar, Sealine Beach, A Murwab Resort, is the ideal location for escaping the bustling city life.
With more than 58 opulent villas that are furnished with contemporary amenities and open onto a patio in the back that leads straight to the beach. Due to its special location, Sealine Beach Resort offers the State of Qatar's largest selection of activities. A skilled staff of hospitable professionals manages coastal pursuits, desert adventures, and other local attractions.
LOCATION: Sealine Beach Road, Mesaieed, Qatar
WEBSITE: https://www.sealinebeachqatar.com/
TIMINGS: Open 24 hours
Al Zubarah Archaeological Site
Al Zubarah Archeological Site, a UNESCO World Heritage Site in Qatar, is one of the top heritage sites you should never miss. The Archeological site, which is among Qatar's top tourist destinations, is the greatest venue to see the nation's prehistoric ruins. If you dig deeper into the past, you'll discover that the town served as a key trading hub for Qatar's exports. Markets were established at the time to trade goods in the industry, enhancing the nation's financial stability. To fully comprehend Qatar's rich and developing history, you should never skip seeing the Al Zubarah Archeological Site, one of the top UNESCO World Heritage Sites.
LOCATION: Zubara, Madinat Ash Shamal Qatar
WEBSITE: https://qm.org.qa/en/visit/heritage-sites/al-zubarah/
TIMINGS: As the area is remote and far from populated areas, it is preferable to visit Al Zubarah Archeological Site before sundown.
It is the architecture that is the major attraction for tourists. You can go and witness how incredibly this stadium is built, keeping sustainability in mind. There are motifs and artwork that enhance every corner of this fascinating piece of art.
Learn about the innovative design and the idea behind building this state-of-the-art stadium. It is so designed that in the future, Lusail Stadium will later be turned into a residing ground for more than 200,000 people.
LOCATION: Lusail City, Qatar
WEBSITE: https://www.lusail.com/
TIMINGS: Open 24 hours
It is one of the smartest cities on earth and the world's first sustainable downtown revitalization project. It is centrally positioned in Doha, Qatar's ambitious and growing capital city, just minutes from the Hamad International Airport. Msheireb Downtown Doha is a fantastic area to work, shop, enjoy yourself, and live. It inspires a contemporary and digital community with smart living and working spaces.
LOCATION: Msheireb Downtown, Doha, Qatar
WEBSITE: https://www.msheireb.com/
TIMINGS: Open 24 hours