BEST THEME AND AMUSEMENT PARKS IN QATAR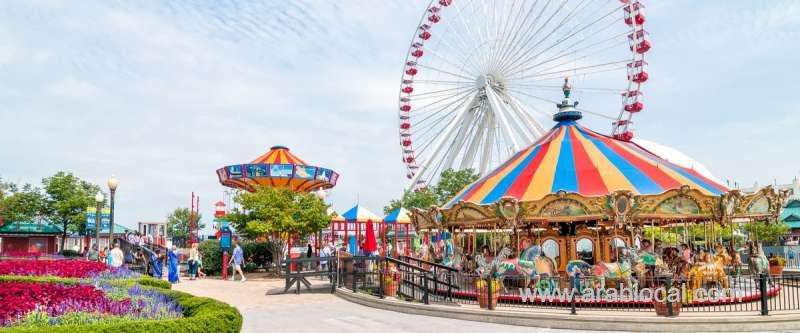 Following the nation's quick expansion, fun-filled theme parks have appeared in Qatar, which today offers a wide variety of family-friendly options. Doha's modern amusement parks join the traditional favorites in a coordinated effort to offer tones of entertaining options for families visiting the city.
You have plenty of options to keep the kids entertained if you're organizing a family trip to Qatar and would want to spend the day at a theme park. Below is a list of the top Qatari theme parks, covering everything from indoor snow parks to the clang and rumble of rollercoasters.
Fans of the very famous gaming craze must play Angry Birds World. Since the initial puzzle game was released in 2009, the franchise has gone to the interest of both children and adults. It then gained more notoriety with the coming of two hugely reputed Hollywood movies.
Through a variety of scary rides and "edutainment" activities, the theme park puts the enchantment of this crazy cartoon fantasy world. The large grounds, which are roughly the size of a football field and has both indoor and outdoor play spaces as well as several shop and culinary foods, include no less than 35 rides.
LOCATION: Doha Festival City, Umm Salal Mohammed, Qatar
TIMINGS: Saturday–Wednesday from 10 am to 10 pm, Thursday–Friday from 10 am to midnight (closed on Sundays)
PHONE: +974 4042 0444
WEBSITE: https://angrybirdsworld.qa/?gclid=Cj0KCQiAsdKbBhDHARIsANJ6-jcScVSYp-EMZwJTHxjz4beThFmDpdd_Em600fHltTr8Jk4jc8_5JNQaAqH2EALw_wcB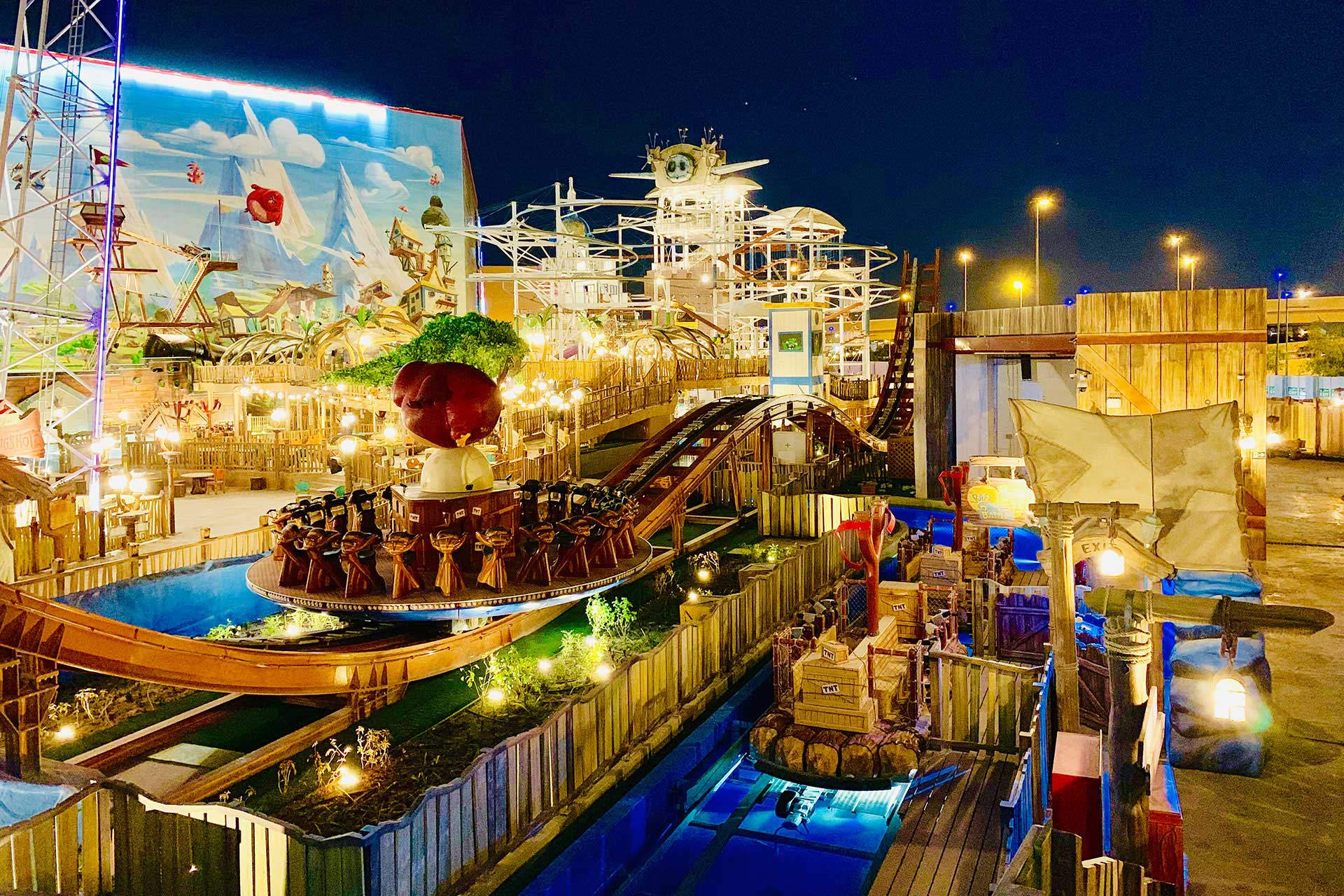 Due to its kid-friendly attractions and farmyard aesthetic, Baladna Park in Qatar is popular with local families. Baladna, one of the biggest cattle farms in the entire Middle East, gives the kids a chance to observe the manufacturing process firsthand. A modern rotary milking parlour demonstrates how everything is done, and a nearby petting zoo allows children to interact with their favourite farm animals.
When the grounds open for the cooler months, they take on a festive mood. Ziplining and downhill mountain bike trails lure the daring, while a lush garden offers parents a peaceful place to unwind.
LOCATION: Baladna Farm, Qatar
TIMINGS: Sunday–Thursday from 10 am to 7 pm, Friday from 12 pm to 8 pm, Saturday from 10 am to 8 pm
PHONE: +974 4035 8833
WEBSITE: https://baladnapark.com/index.html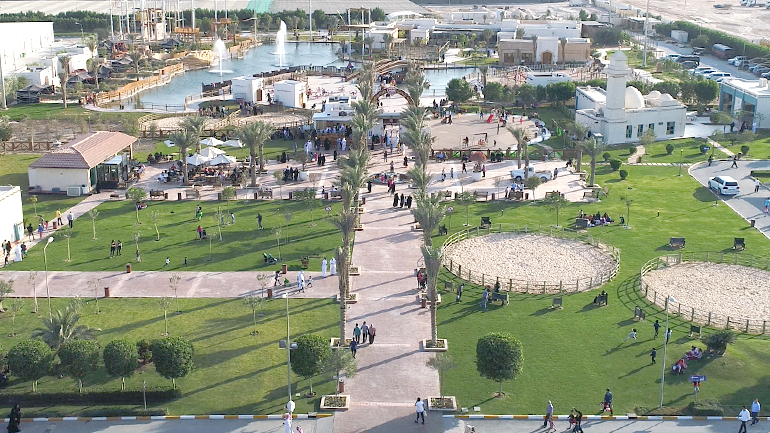 Bounce Inc. is a worldwide sensation that has swept the globe, and the franchise has now arrived in Qatar. Bounce Inc., which is popular with young adults and emphasises on healthy living, is different from other amusement parks in Doha.
Active adults will find plenty of entertainment in slam dunk contests, high-performance trampolines, run up rebound walls, and cliff leap platforms. Give yourself a taste of the parkour way of life without taking unnecessary risks.
LOCATION: 2nd floor, Tawar Mall Doha, Al Markhiya Street, Al Duhail South, Doha, Qatar
TIMINGS: Saturday–Wednesday from 10 am to 10 pm, Thursday and Friday from 10 am to 12 am (closed on Sundays)
PHONE: +974 4408 6500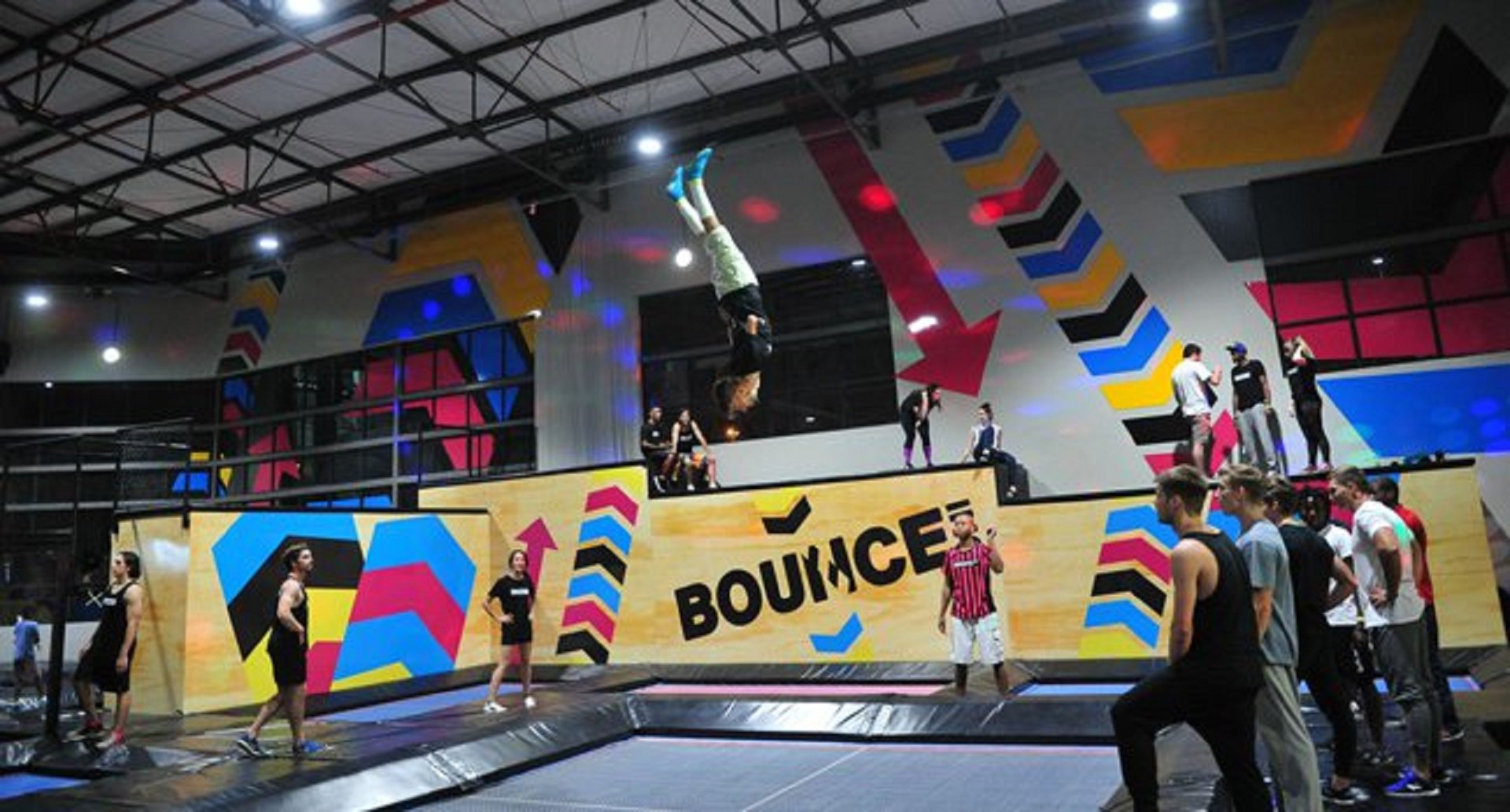 A longtime favorite in Doha, Circus Land hasn't lost any of its fun-loving attraction. Numerous rides for children of all ages are available at the sizable amusement park with a circus motif, including a merry-go-round, a Red Baron ride, bumper cars, trampolines, and an inflatable slide, to mention a few. Everyone is well nourished thanks to a sizable food court filled with well-known worldwide chains, and if you'd prefer unwind with a movie, there is a cutting-edge Cinema Land.
LOCATION: Landmark Mall Al Markhiya St, Qatar
TIMINGS: Saturday–Wednesday from 9 am to 10 pm, Thursday from 9 am to 11 am, Friday from 2 pm to 11 pm (closed on Sundays)
PHONE: +974 4487 6111
FACEBOOK: https://www.facebook.com/circusland.landmark/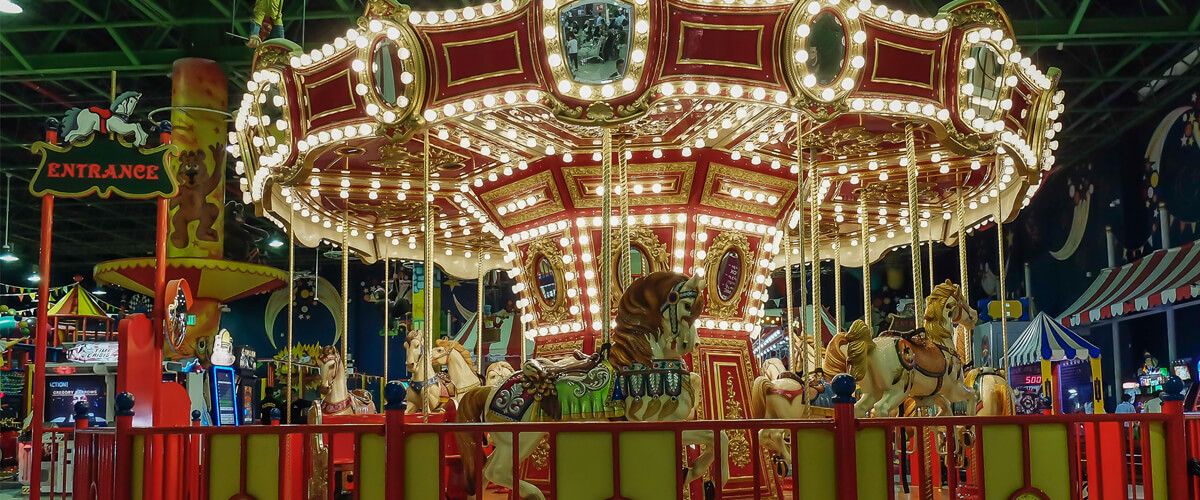 One of Doha's oldest neighborhoods, Musheireb, is home to Doha Oasis, a prominent entertainment destination. Residential living with world-class recreational activities, including a 4-story mall, are all within walking distance in a 12-storey round design. A 30-story tower housing the 7-star Oasis Tower Hotel is located next to the oval. It has 7 restaurants as well as excellent suites with views of Doha. For uninterrupted, sunset views from the Sky Lounge, go to the rooftop of the skyscraper. A haven among the 20,000 square meters of lovely flowers and plants is the circular garden.
LOCATION: Al Mazrouaa St, Doha, Qatar
TIMINGS: Mon-Sat: 2 pm - 10 pm; Closed on Sundays
PHONE: +974 4410 3444
WEBSITE: https://www.dohaquest.com/
DESERT FALLS WATER AND ADVENTURE PARK
The Salwa beach resort, which is situated in the southern part of Qatar close to the Saudi Arabian border, is home to the Desert Falls Water and Adventure Park. This park is a must-see while on vacation in Qatar with more than 25 rides, slides, and attractions, including the Whizzard Mat Racer, King Cobra, and Ship Kids Pool, to mention a few. There is a souq providing a variety of swimming necessities, and there are several restaurants, kiosks, food trucks, and dishes that are truly Made in Qatar.
LOCATION: Salwa Road exit 86, Abu Samra, Qatar
TIMINGS: Sun - Wed : 10am till 5pm. Thur - Fri : 10am till 7pm. Sat : 10am till 6pm
PHONE: +974 4423 6416
WEBSITE: https://www.salwabeachresort.qa/desert-falls-water-adventure-park/
Its namesake is a charming gondola ride in the style of the Venetians across a man-made canal; it offers a taste of old-world Italy right here in the Middle East.
While older children and adults can seek out adrenaline rushes on the roller coaster, flume ride, and drop tower, toddlers can enjoy the ferris wheel, dino land, and bumper cars. Gondolania offers a wide range of delectable cuisine selections, a 4D movie theatre, 10-pin bowling, ice skating, and laser tag games, so there is something for everyone.
LOCATION: Villaggio Mall, Aspire Park Rd, Doha, Qatar
TIMINGS: Saturday– Wednesday from 9 am to 11 pm, Thursday from 9 am to midnight, Friday from 9 am to 11.30 am and from 12.30 pm to midnight
PHONE: +974 4403 9800
WEBSITE: http://www.gondolania.com/
It has been constructed to look like a lush rainforest, complete with moving animals and exotic plants. Splash Falls, the Funcano Rollercoaster, and Candy Bouncers are among the exhilarating rides available, while older crowds are drawn to bumper boats, a racetrack, and carnival games.
The ideal location to have a spectacular kids' birthday party is in one of the party rooms with distinct Amazon and tropical themes. To liven up your private event, you can arrange for custom live entertainment such as face painting, magic shows, acrobatic or juggling acts.
LOCATION: Al Waab St, Doha, Qatar
TIMINGS: Sunday–Friday from 10 am to 2 pm (closed on Saturdays)
PHONE: +974 4499 9699
This innovative theme park aims to teach kids about adult culture. Children can participate in up to 60 informative and entertaining activities on a variety of real-world occupations, including everything from doctors to firefighters. Even more, the young ones will be taught how to manage their money by cashing checks, opening a bank account, making deposits and withdrawals, and spending saves on a special reward. While the children are engaged in all this in-depth learning, the adults can unwind outside with a coffee and free Wi-Fi.
LOCATION: Aspire Park, Doha, Qatar
TIMINGS: Monday–Friday from 2 pm to 10 pm, Saturday from 10 am to 10 pm (closed on Sundays)
PHONE: 974 4482 6222
WEBSITE: https://doha.kidzania.com/en-qa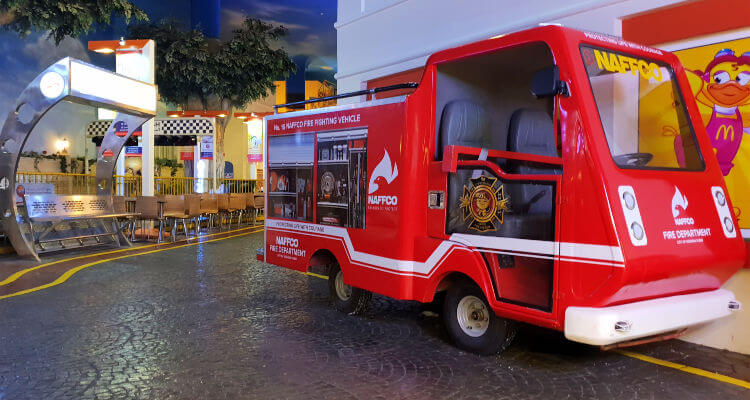 KidzMondo Doha is founded on the idea of "edutainment," where children can roleplay a variety of adult activities that are drawn from real-world professions in various industries.
Kids can imitate a job, dress in the appropriate uniforms, and take on the tasks required by that profession just as they would in the adult world in this miniature city, which has its own economy and currency (Kidlar), public services, and over 80 distinct professional roleplay activities.
LOCATION: Mall of Qatar Dukhan Highway, Building 800 Street 373،, Doha, Qatar
TIMINGS: Saturday - Thursday: 10 AM - 10 PM Friday: 1:00 PM - 10 PM
PHONE: +974 4028 5888
WEBSITE: https://kidzmondodoha.com/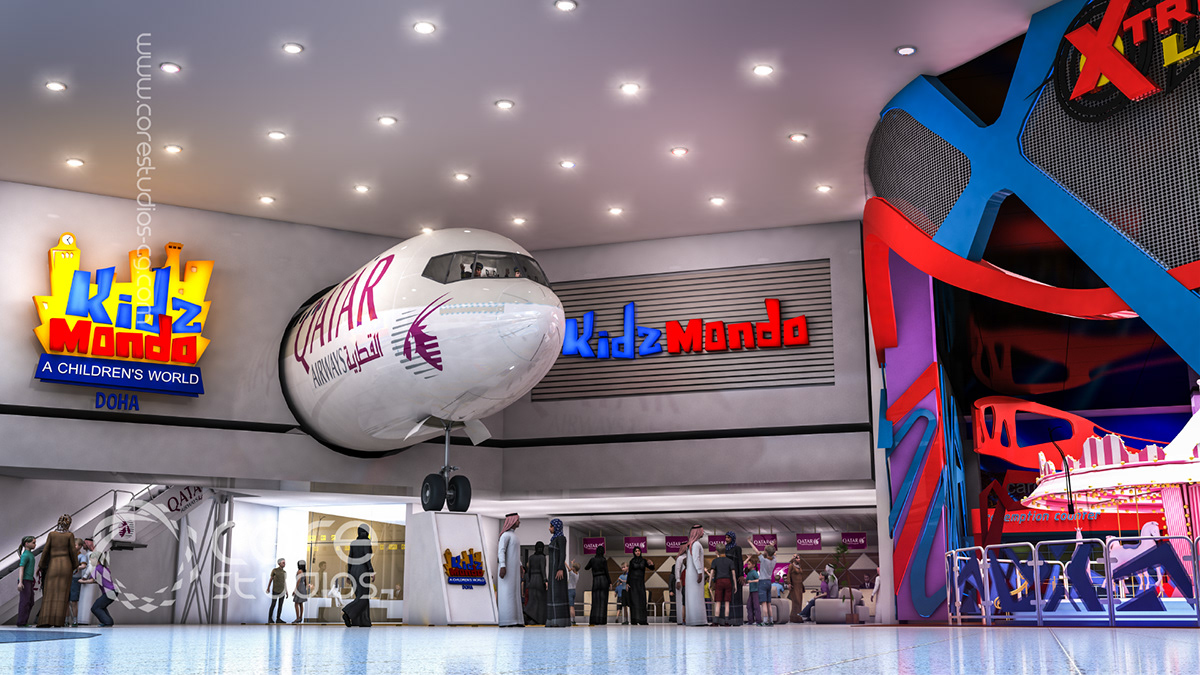 There will be 50 amusement rides in the park, including 15 kids' rides, 25 family rides, and 10 thrill rides with a 395-roller coaster. The Vertical Swing, Drop n' Twist Tower, and Space Gun will catapult thrill seekers to unprecedented heights. Bumper Cars, Mini Disco, and The Galleon will also introduce families to an adrenaline sensation.
Pony Adventure, Air Balloon, and Circus Swing are three rides that are suitable for small children. The park will also have ice skating, carnival games, and kiosks selling a variety of food and drink options.
LOCATION: 9GWH+FJ7, Lusail, Qatar
TIMINGS: Saturday - Thursday: 10 AM - 10 PM Friday: 1:00 PM - 10 PM
PHONE: sponsorship@lusailwinterwonderland.com
WEBSITE: https://www.lusailwinterwonderland.com/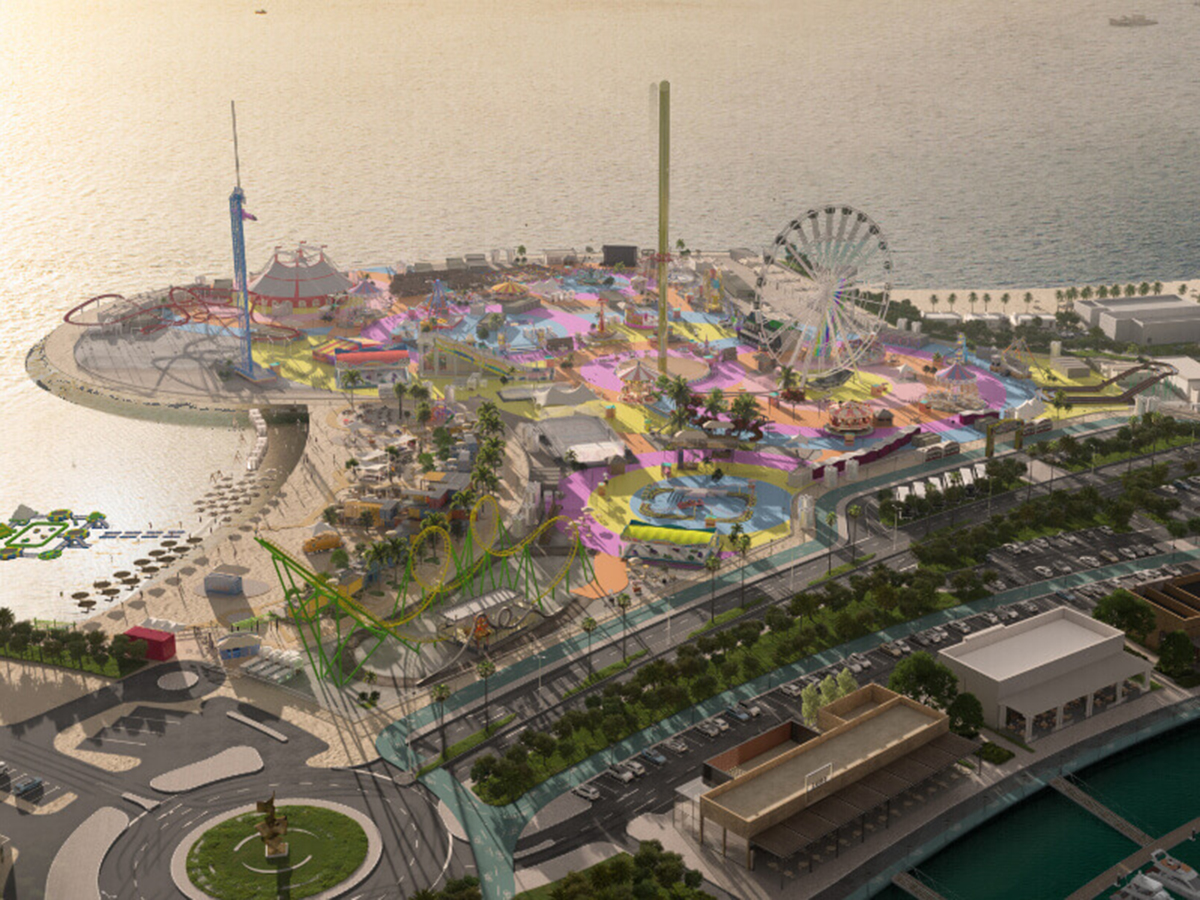 MEGAPOLIS ENTERTAINMENT CENTRE
Megapolis is a cutting-edge indoor entertainment complex in Qatar's Medina Centrale neighborhood of The Pearl. For visitors of all ages, it provides an extensive selection of games, attractions, and activities under one roof, including virtual reality, bowling, darts, billiards, karaoke rooms, CXC racing simulators, and food and beverage outlets. The most complete entertainment complex in Doha is Megapolis.
LOCATION: Andalucia Way, Building B12, Medina Centrale, The Pearl, Doha, Qatar
TIMINGS: Weekdays: 10:00 am – 02:00 am, Thursday: 10:00 am and open onwards., Friday: Open for 24 hours (Closing only from 11:00 am to 01:00 pm), Saturday: Open for 24 hours – Closing on Sunday 02:00 am
PHONE: +974 4437 8444
WEBSITE: https://www.megapolisqatar.com/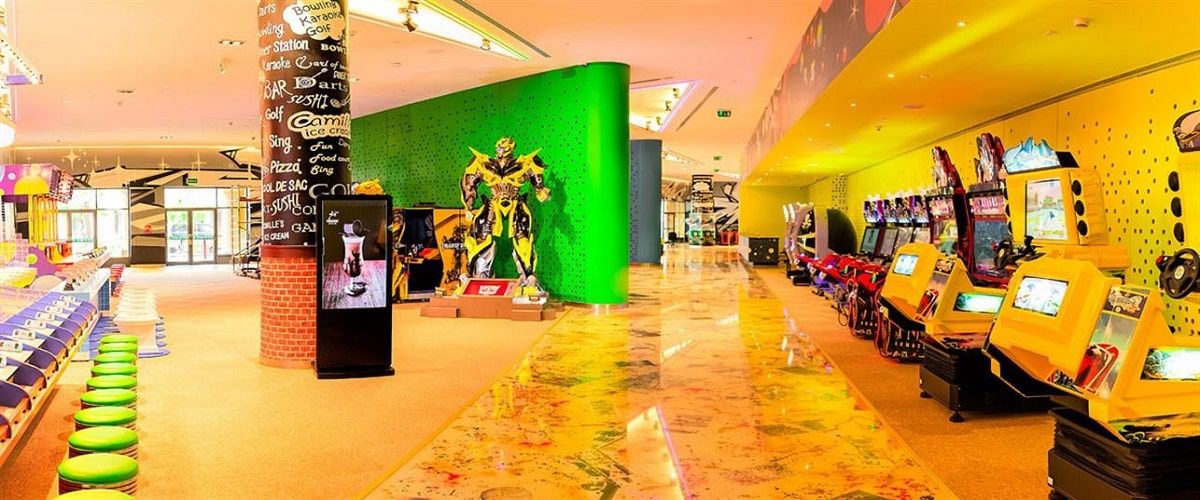 MINIPOLIS ENTERTAINMENT CENTRE
In order to give your kids a glimpse into a world that is occasionally even more little than they are, Minipolis strives to deliver a delightful day out for everyone. There are 24 activities available for kids, and the helpful, cheerful staff is always prepared to provide a hand. Here are some observations from our recent trip to this fantastic adventure-filled small world.
LOCATION: Medina Centrale, The Pearl, Doha
TIMINGS: 10.00 AM - 1.00 AM (Sun-Wed), 10.00 AM - 2.00 AM (Thu-Sat), 1.00 PM - 2.00 AM (Fri)
PHONE: +974-44378421
WEBSITE: http://www.minipolisqatar.com/
The first indoor snow facility in Qatar is called Snow Dunes. Since snow isn't a native feature of the Middle East, the entire complex, which is about the size of a football field, is kept at a temperature below zero while 17 cutting-edge snow guns produce the white stuff.
Snow Dunes offers tonnes of downhill action with speeds topping 50 km/h on the dune dash slides, even though it might not be able to match with Whistler.
LOCATION: Doha Festival City, Umm Salal Mohammed, Qatar
TIMINGS: Saturday–Wednesday from 10 am to 10 pm, Thursday from 10 am to midnight, Friday from 1 pm to midnight (closed on Sundays)
PHONE: +974 4042 0444
WEBSITE: https://www.snowdunes.qa/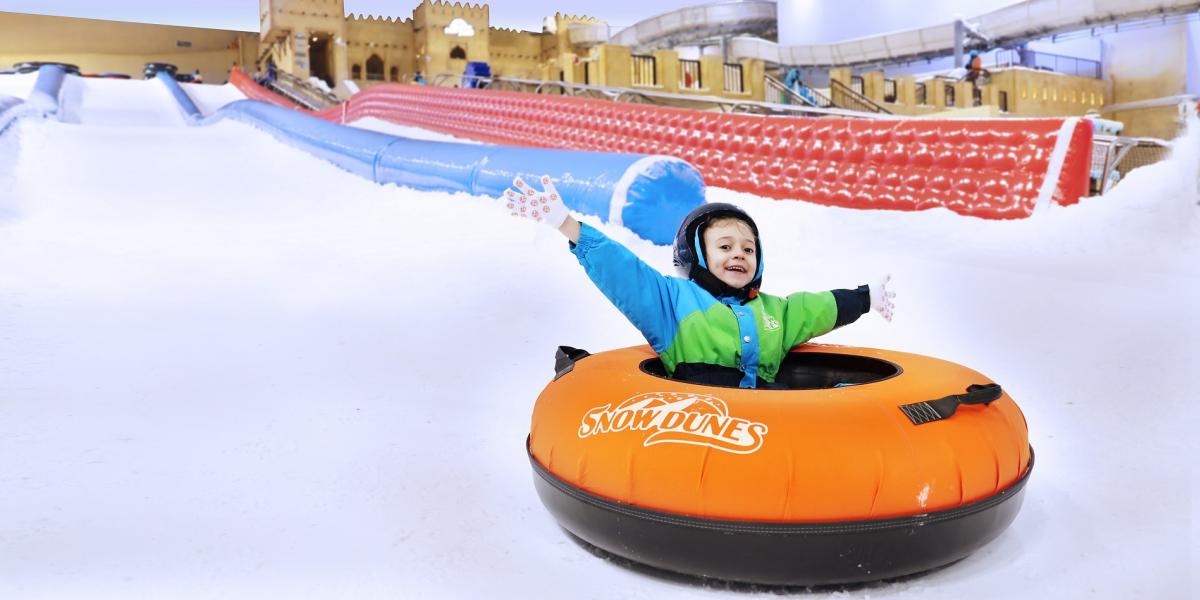 The eagerly anticipated "Meryal" waterpark by Qetaifan Projects will shortly welcome visitors, months before the anticipated rush of tourists from all over the world.
During a ceremony on the first day of Cityscape Qatar 2022, the business announced that the Water Park, which spans over 281648 square meters, is scheduled to open in the third quarter of 2022.
LOCATION: Lusail, Qatar
WEBSITE: https://www.themeparx.com/meryal-qetaifan-island-north/