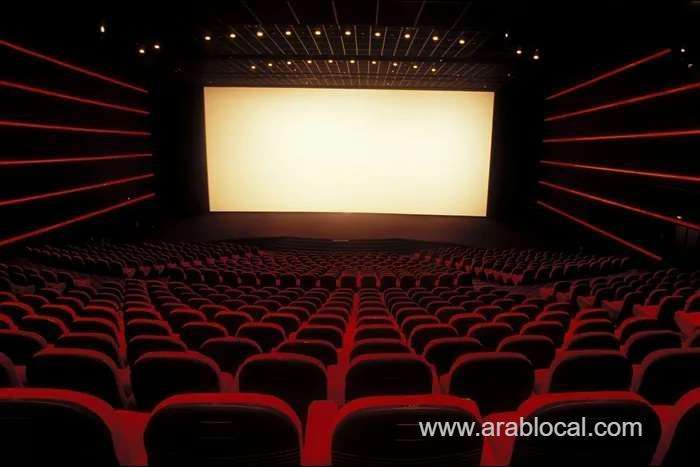 Movies are one of the most popular forms of entertainment. There are a variety of movie theaters in Qatar that offer a modern cinematic experience mixed with cultural diversity as well as focus on luxury and innovation. Movie theaters in Qatar are mostly located in shopping malls, entertainment complexes, and cultural centers. With advanced sound systems, crystal-clear visuals, and comfortable seating arrangements, these theaters provide state-of-the-art facilities. They provide viewers with a variety of viewing formats, including IMAX screens, standard screens, and 4D experiences.
Theaters strive to provide a comfortable and luxurious environment that makes movie-watching enjoyable. There are also a number of amenities available to moviegoers in Qatar, such as spacious lounges, gourmet concession stands, and VIP seating. To help you plan your next movie, we have compiled a list of theaters in Qatar.
Cinema Qatar
The only website in Qatar that shows movie timings is Cinema Qatar. With over 4 years of experience serving Qatar's cinema-goers, Cinema Qatar offers movie showtimes and online booking across all cinemas across the country. This is the best, most comprehensive, elegant, and easiest cinema app in Qatar. At present, Vox Cinemas, Flik Cinemas, Novo Cinemas, and Qtickets provide online ticket booking services in Qatar.
Location and Contact Details of Cinema Qatar
Download the Cinema Qatar App for Android
Download the Cinema Qatar App for IOS
1) Novo Cinemas
Since 2014, Novo Cinemas has offered visitors the best entertainment experiences in the GCC. They introduced the region to evolving technologies such as the largest IMAX with Laser in the MENA region, first dedicated mobile app for cinemas, online booking, and e-kiosks. It is known as an important venue for regional premieres and offers the most anticipated preview screenings. Aside from blockbuster releases, Novo also offers corporate and private group bookings and alternatives such as live boxing, football, cricket matches and the performing arts. Novo's commitment to education is demonstrated through a wide range of IMAX documentary films available for private school bookings.
Location and Contact Details of Novo Cinemas
Download the Novo Cinemas App for Android
Download the Novo Cinemas App for IOS
Experiences at Novo Cinemas
a) Novo MX4D - The newest evolution in 4D cinema brings you the ultimate sensory experience with MX4D Motion EFX Theatre.
Seating - The MX4D theatre seat offers built-in motion and effects so you can experience the action on screen. With their special EFX generators, you can experience the movie's jolts, pokes, wind, water, and scents.
b) Novo 3D - Experience the most unforgettable movie experience of your life with 3D. The latest 3D titles are bigger and brighter, have better sound clarity, and have true-to-life images. Enjoy each hyper-realistic adventure exactly the way the filmmaker intended. There is a VIP lounge and fine dining available.
Seating - They take you beyond the sounds and sights by providing you with special seats that let you experience the smells and sensations as well.
c) Novo Kids - Featuring fun seating and facilities in a child-friendly, safe environment, they offer a special cinema for younger fans. The Novo's Kids screen features family-friendly movies chosen specifically for younger guests.
Seating- The young ones will love the cheerful, comfortable seating designed specifically for their enjoyment.
d) Novo Majlis - Step beyond the threshold to experience a VIP cinema experience. Through a dedicated entrance, you will find a personal butler ready to serve you. Watch the latest blockbusters while enjoying classic dishes from both the east and west on the menu.
Seating - Embrace the comfort of a crushed velvet sofa designed for two, with a private dining table at your fingertips.
e) Novo 7 Star - Enhancing your cinema experience to a 7-star level. In their private VIP lounge guests will receive personal butler service, be treated to a fine gourmet dining menu, and have the option to watch their movies in fully-reclining, automated seats. Some locations even offer valet service.
Seating - A premium recliner seat offers luxury.
f) Novo IMax - Experience the world's most immersive movie experience with IMAX. In their IMAX theatres, everything has been designed and positioned to maximize colour, contrast, and sound.
Seating - Experience more than sound and sight in special seats that also allow you to feel the smells and sensations.
2) VOX Cinemas
In the MENA region, VOX Cinemas is the fastest-growing cinema business and the most innovative and customer focused exhibitor. VOX Cinemas, Doha's 18-screen multiplex, continues to establish Doha as a cultural and entertainment hub. The VOX cinemas offer everything from KIDS activities to luxurious entertainment to keep your family entertained. A 4DX experience that brings the latest blockbusters to life with motion seats, wind, water, scent and light effects.
Location and Contact Details of VOX Cinema
Download the VOX Cinema App for Android
Download the VOX Cinema App for IOS
Experiences at VOX Cinemas
a) VOX 4DX - With motion chairs, scents, wind, lights and water effects, 4DX is an immersive movie experience perfect for those who want to live the movie rather than just watch it.
Entry requirements:
- Parents or guardians must accompany children under the age of 7 at all times.
- In order to maintain safety, children under the height of 100 cm or one meter are not permitted.
- The use of 4DX is not recommended for viewers who are pregnant, elderly, injured, or suffering from heart or back problems, or those suffering from motion sickness, epilepsy, or similar issues.
- A movie's classification must be checked. An age restriction must be adhered to.
b) VOX KIDS - VOX Cinemas have a place where the youngest movie lovers can run wild with their imaginations every day. VOX Kids offers a colorful cinema interior, comfortable seats, and the best movies for kids. It's the perfect place to host birthday parties or enjoy movie with your family.
c) Theatre - In VOX Theatre guests can enjoy dinner and a movie together. Theatre's exclusive lounge offers mezze platters, gourmet main courses, and delightful desserts. At Doha Festival City, you can access this facility.
Theatre Package - At QAR 350, you can enjoy a theatre package that includes tickets for any movie of your choice, choice of one starter, one cinema classic, one dessert, and choice of one drink excluding mocktails.
Entry requirements:
- Children between the ages of 5 and 18 are allowed in accordance with the movie restrictions, but must be accompanied by an adult. The theatre does not allow children under the age of 5.
- Movies should adhere to the age rating assigned to them.
- The theatre lounge and/or cinema will not accept food or beverages from outside providers.
- Theater packages cannot be shared between guests.
d) VIP Experience - VOX Cinemas have created a brand-new VIP experience that combines fine dining and world-class cinema. It is designed for moviegoers who appreciate a little added pampering. The VIP and VVIP experiences offer exclusive comforts that make your cinema experience extra special. At Doha Oasis, you can access this facility. With the VIP experience, you can relax in high-end leather seats, enjoy in-cinema waiter service, enjoy a complimentary blanket and pillow, and enjoy immersive surround sound and crystal-clear projections.
e) VOX MAX - MAX mega-screen experience promises to transport you into worlds that are larger than life. With MAX, VOX Cinemas provides you with two different ways to experience the movie. VOX MAX seats are spacious and have an armrest, side table, as well as additional legroom.
MAX Laser - A stunningly realistic and captivating cinema experience is made possible with MAX Laser, an ultra-modern laser projection system. With the addition of Dolby Atmos, the experience becomes powerful and immersive with traditional and overhead speakers.
MAX VIP - This cinema experience is perfect for those who enjoy watching movies on the big screen without compromising on comfort. In Qatar, this is the first cinema concept to offer a 20-meter wide screen and provide a full cinematic experience.
3) Flik Cinema
Flik Cinema combines modern technology with classic filmmaking to deliver the ultimate cinematic experience. It offers an audiovisual system by Christie, a premium and gold class seating area, 8 world class theatres, and 5-star service.
Location and Contact Details of Flik Cinema
Experiences at Flik Cinema
Gold Class - With Gold Class Theaters, you'll experience the highest level of technology and design. Their unique electric recliner seats feature a 4-piece backrest and padded armrests, so you will enjoy a true luxury experience. Each armrest of this electric recliner contains a cup holder set within a beautifully finished wooden base. It is made from guide leather.
Platinum Class - Lagoona Mall's Flik Cinema is the first-ever Platinum Class Theatre. Patrons will be treated to exceptional service, world-class dining, and an overall cinema experience they will never forget. Platinum Theatre provides the utmost comfort and its luxurious lumbar support makes it the most comfortable electric recliner ever. The Platinum seat is made of genuine leather and equipped with LED strip lighting, privacy screens, USB chargers, and an iPad in each seat. Featuring VIP waiter service, cinema concierge, healthy meal options, traditional and modern cuisine, in-seat ordering, FLIK Platinum lounge delivers an exceptional dining experience and 5 star service to its customers.
4) Cineco
Cineco is a regional movie exhibitor with over 100 theaters across three GCC countries. In addition to its leading position in Bahrain and Qatar, the Group recently entered the UAE market and applied for a cinema license in Saudi Arabia. Cineco provides the latest cinematic technologies such as IMAX, 3D, and 4D Dolby Atmos sound, which will change the way you watch movies. You can also enjoy exciting new services such as Cine Gourmet and Cine Kids, plus a diverse range of food and drink concession counters and kiosks. With a variety of supplementary services and offerings, Cineco allows you to enjoy the latest films in state-of-the-art theatres.
Location and Contact Details of Cineco
Download the Cineco App for Android
Download the Cineco App for IOS
Experiences at Cineco
Cine Kids - Children can watch the latest films at the Cine Kids cinema. There is also a kids play area where parents can leave their children with professional nannies while shopping. Children can enjoy an appetizing variety of healthy snacks on the Cine Kids' menu. Cine Kids also hosts birthday parties for children and other celebrations with its specially-designed kids menu.
Cine Gourmet - Cineco's VIP Cinema Lounge allows discerning patrons to choose their meal from a special fine-dining menu and enjoy it in comfort. The first VIP Cinema Lounge for Cine Gourmet opened at Oasis Mall, while the fine dining menu is available in the VIP sections of other Cineco cinemas.
Food and Drinks - A wide range of snacks and drinks are available at concession counters and kiosks in cinema foyers, including popcorn, hot dogs, nachos, potato chips, cotton candy, and confectionery, in addition to coffee, tea, water, and soft drinks.
Below you can find a table listing the number of seats and screens at each Cineco location.

5) Qatar Cinema Co
Founded in 1970, Qatar Cinema has been one of Qatar's pioneering companies in the arts and cultural entertainment industry, and one of Qatar's largest movie exhibitors with 11 screens spread over four different locations throughout Qatar, including the legendary Gulf Cinema – the first cinema in Qatar. With a philosophy of creating a unique movie experience by combining technology and comfort with service that matches the guests expectations, the group is expanding by opening a state-of-the-art cinema in Katara with four screens.
Location and Contact Details of Qatar Cinema Co.
6) Roxy Cinemas
Roxy Cinemas offers unique cinema experiences. It stands out for its high quality sound and projection and is a new cinema chain in the Gulf Cooperation Council (GCC). Our theatres are equipped with the latest in cinema technology and offer super comfortable seats for an unforgettable movie experience.
Location and Contact Details of Roxy Cinemas

To conclude, movie theaters in Qatar provide audiences of all ages and backgrounds with an immersive experience through cutting-edge technology, cultural diversity, and a commitment to excellence. We hope this article was helpful. We are looking forward to hearing about your experiences at your nearest movie theater. In case of any changes, please contact us at info@arablocal.com