Navratri Dandiya Night in Qatar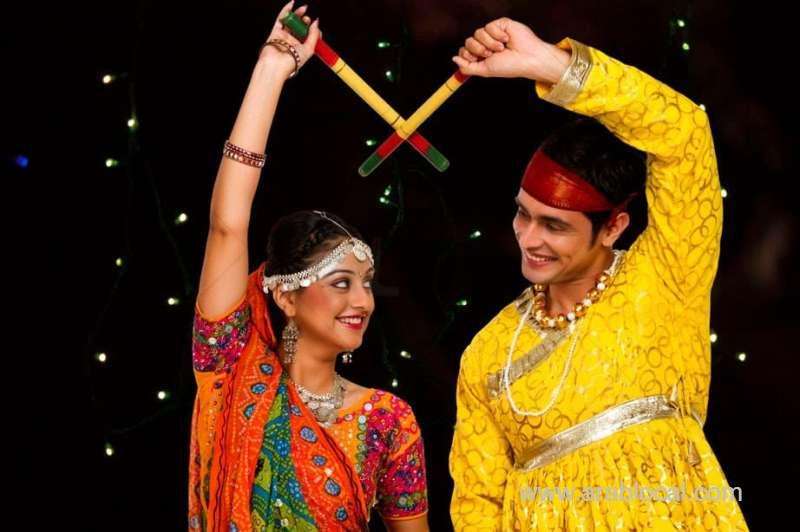 Navratri is celebrated with great enthusiasm and devotion throughout the world. This festival is dedicated to the Hindu goddess Durga, which will begin on 15 October and end on 24 October 2023. As part of Navratri, Hindus observe fasting, prayer, and reflection. The goddess Durga is worshipped in many forms, including Mahakali, Mahalakshmi, and Mahasaraswati. Traditional dance forms like Garba and Dandiya Raas are highlights of Navratri celebrations. In Qatar, many events and gatherings are organized where people dance, sing, and celebrate in colorful costumes and traditional music.
The Navratri festival in Qatar includes cultural performances, music concerts, and food stalls that serve traditional Indian cuisine. This celebration provides a unique opportunity for the community to strengthen their bonds and celebrate their cultural heritage with joy and unity. The celebration of Navratri concludes with Durga Puja, a grand event in which Goddess Durga is worshipped. We have listed a few events organised in Qatar for this Navratri. Prepare to get your groove on at the most awaited Navratri festival with some garba and dandiyas.
1) Wirohub Events

WiroHub is one of the leading event management companies in Doha. Join them for the much-awaited Garba and Dandiya of Dance Disco Dandiya Season 5 featuring DJ Ackrid, Ak, and DJ Arun. Save the date for an evening filled with non-stop music, electrifying dance moves, and loads of fun! There will be delicious food stalls and live DJs to keep you entertained. Entry will be free for children under 6 years of age. The Early Bird offer is valid until October 2nd.
Theme: "Dance, Dance, and More Dance"
Date: 20 October 2023, Friday
Time: 5.30pm - 11pm
Venue: La Cigale Ballroom
Ticket price: For singles QAR 70, for couples QAR 100 (Early Bird Offer) , Regular price QAR 180
Book tickets for Dance Disco Dandiya
2) SR Events

SR Events is hosting a Dandia Night or Garba Night with three mind-blowing DJs who will keep you grooving all night long. You'll have a great time at this event with a surprise celebrity DJ taking the stage and making it one to remember. The event will also feature a talented henna artist, plus delicious food and beverages that will delight your palate and take you on a flavorful journey. Visit vibrant stalls that showcase ethnic arts, crafts, and clothing. Get ready for an immersive cultural experience not to be missed.
Dandiya & Garba Raas
Date: 19 October 2023, Thursday
Time: 5.30pm to 11.59pm
Venue: Dusit D2, Al Sadd, Doha, Al Murjan Ballroom
Ticket prices:
Regular (valid till 9th October) (Early Bird) QAR 99,
Couple entry passes QAR 169,
Kids (5 to 10 years) QAR 49
Age group: All ages are welcome
Book tickets for Dandiya & Garba Raas
However, Navratri is the celebration of divine feminine energy and the triumph of good over evil.