How To Open A Bank Account In Qatar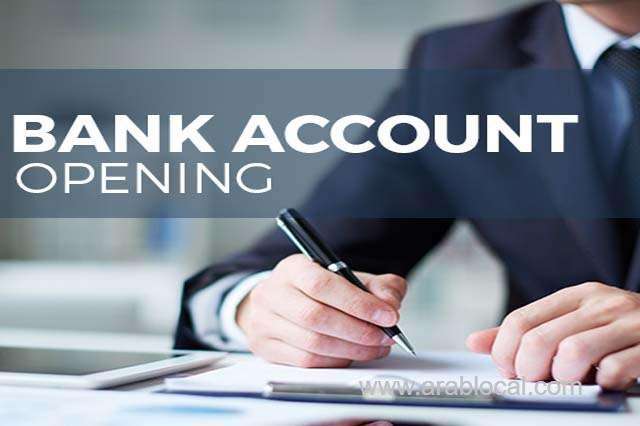 When moving to another country, managing money becomes a major concern. If you're new to Qatar and need a bank account, opening an account is not difficult. The process of opening a bank account in Qatar is quite simple and can provide you with a safe and convenient way to manage your finances. A local bank account can provide numerous benefits to residents and non-residents alike, including easy access to funds, online banking services, and smooth financial transactions. This article will guide you through the essential steps to open a bank account in Qatar, making you feel confident and informed.
Before opening a Qatar bank account, consider these points:
It is generally convenient and quick to open a bank account in Qatar, but with some banks, it can take a few days. Therefore, it is advisable for new expats to budget sufficient cash to cover their daily expenses for a few days. In Qatar, international bank cards are accepted at ATMs, but there will be a charge of QR20 per transaction. International credit or debit cards are also accepted for larger purchases over QR25. Some taxi drivers and small retailers, like grocers, may ask for cash.
Opening a bank account before arriving in Qatar
It is certainly possible to open an account before arriving in Qatar. Many large banks, such as Qatar National Bank and Commercial Bank of Qatar, allow new customers to open an account online. Online applications, however, may require the following supportive documents:
- A copy of your passport photo page.
- A letter from your Qatari employer.
Your local Qatar ID must be presented to the bank within 90 days of arriving in the country. It is only possible for non-residents to open bank accounts in Qatar at certain banks, but the minimum balance requirements are high.
Documents required to open a bank account in Qatar
The process of opening a bank account in Qatar is simple and quick. However, you may need to submit a few documents, depending on what kind of account you want. The following are the basic requirements for opening a bank account in Qatar:
Personal savings or current account in Qatar as an expat:
1) The original passport and a copy of it
2) Copy of your visa showing that you are a legal resident of the country.
3) An official letter confirming your salary from your Qatari employer (or sponsor). The letter needs to be signed by you and your employer (This is not needed for savings accounts with a minimum balance requirement).
4) 2 passport-sized photographs
5) A Qatar ID (QID)
6) The bank account application form must be completed and signed
Opening an account for your wife or children:
It will be necessary for you to provide a letter of sponsorship if you wish to open a bank account in Qatar for your spouse or children.
For a business bank account in Qatar
It is more difficult to open a business bank account in Qatar than a residential one. The process of opening and operating a business bank account can take up to four weeks. Below is a list of documents you will need:
1) A certificate of registration is required
2) Trade license of the company
3) Share certificates
4) The company's articles of association and memorandum
5) Board resolution empowering a company officer to open an account
6) A copy of each shareholder's and authorized signatory's passport and residence visa
Process to open a bank account in Qatar
1) Select a bank and gather required documents as mentioned above.
2) Visit the bank: Get in touch with the bank branch and ask about account opening procedures and requirements in person.
3) Complete application form: You are required to fill out an application form and provide your name, address, contact information, employment information, and sources of funding.
4) Present the required documents: Ensure that all required documents are provided along with the application form. The bank will verify the information and make a photocopy of the documents for their file.
5) Biometric data: Depending on Qatar's regulations, you may have to provide biometric data, such as fingerprints, at the branch.
6) Initial deposit: A minimum deposit amount may be required by some banks to open an account. Depending on the account type, the minimum deposit amount may vary.
7) Receive account details: Following approval of your application, the bank will give you your account details, including your account number and any related debit or credit cards.
8) Account activation and access: Activate your account through one of the channels provided by the bank such as online banking, mobile app, or ATM. You can then access and manage your account.
How to manage your bank account in Qatar
If you are considering opening an account in Qatar, it's a good idea to research the services that the bank offers. Expats can generally access mobile and internet banking, but not all banks provide these services.
1) Mobile banking: Customers in Qatar can now use their mobile phones and tablets to access their accounts and make payments via mobile banking apps.
2) Online and digital banking: Customers who wish to keep track of their finances more conveniently can take advantage of internet banking in Qatar through most banks.
3) Automated phone banking: Many banks offer automated phone banking services, so you can check your balance, see your recent transactions, transfer funds, and pay your credit card bills over the phone.
4) Face-to-face: For customers who prefer to meet in person, banks have customer service counters located at major malls and other locations across the country. There is usually no need for an appointment.
How much deposit is needed to open an account?
Current Account:
The majority of banks in Qatar do not require an initial deposit to open current bank accounts, but a salary transfer is required. For some banks, opening a current account requires a minimum salary. The minimum salary requirements for Commercial Bank is QR 3,501 and for Qatar Islamic Bank is QR 4,000.
Savings Account:
The opening of a savings account requires a deposit. Deposit amounts for Commercial Bank is QR 10,000 and for Qatar Islamic Bank is QR 20,000.
Banks in Qatar
The State of Qatar has 18 licensed banks, 11 of them are Qatari financial establishments and seven of which are foreign institutions. Qatar Central Bank, established in 1973 as the Qatar Monetary Agency, regulates banks in Qatar. The institution oversees banks and financial institutions, manages monetary policy, oversees the financial and insurance systems, and ensures the strength of the banking system. It is possible to obtain services in both English and Arabic at all banks operating in Qatar.
1) Qatar National Bank branches in Qatar
2) Commercial Bank of Qatar branches in Qatar
3) Doha Bank branches in Qatar
4) Qatar International Islamic Bank branches in Qatar
5) Qatar Islamic Bank branches in Qatar
6) Qatar Development Bank branches in Qatar
7) Ahli Bank branches in Qatar
8) Dukhan Bank branches in Qatar
9) Masraf Al Rayan branches in Qatar
10) Arab Bank branches in Qatar
11) Mashreq Bank branches in Qatar
12) HSBC Bank branches in Qatar
13) Standard Chartered Bank branches in Qatar
14) Bank Saderat Iran branches in Qatar
15) BNP Paribas
Banks in Qatar provide reliable financial services that incorporate technological advancements and a high level of customer service. You can find services to meet your diverse financial needs, regardless of whether you're a resident or an expat.