Visa On Arrival Mandatory Hotels In Qatar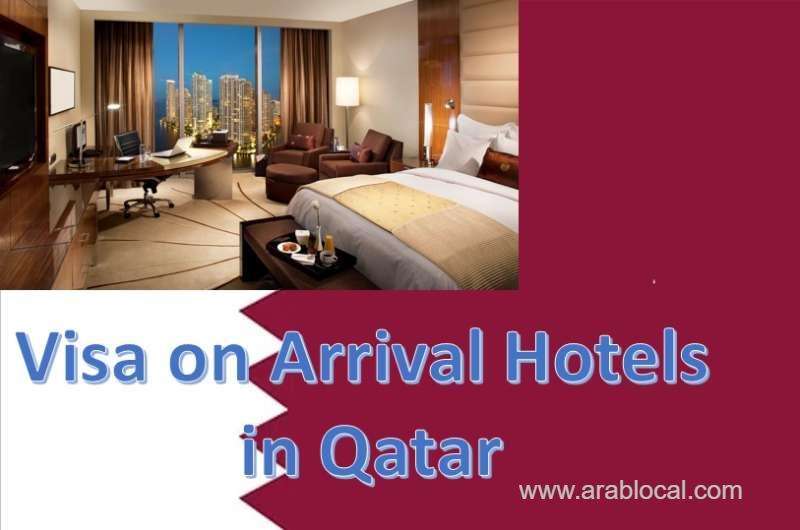 Qatar is the most open country in the Middle East, allowing citizens from over 95 countries to enter visa-free. As a result, Qatar's tourism industry has grown, making it more accessible to tourists and business travellers. Additionally, all visitors to Qatar must now obtain health insurance from companies registered with the Ministry of Public Health. As per the Ministry of Interior's (MOI) announcement, the Hayya card's validity has been extended until 24 January 2024.
Currently, Qatar's Visa On Arrival (VOA) service is open to Indian citizens. The Ministry of Interior (MOI) currently requires visitors with passports from India, Pakistan, Iran, Thailand and Ukraine to book hotel accommodation through the Discover Qatar website. Regardless of whether the traveler is staying with relatives or friends, Discover Qatar hotel reservations are compulsory. Reserving a room directly through a hotel or another travel website is not accepted. In most cases, visas are issued only for the number of days the hotel reservation has been confirmed for.
A few points to keep in mind:
- Covid-19 vaccination certificates are not required.
- Registration for Ehteraz pre-travel is not required in 2023.
- Travellers from most countries including India do not require RT-PCR testing.
- For travellers arriving on a visa on arrival, there is no age limit.
About Discover Qatar
Discover Qatar is a destination management company of Qatar Airways and a partner of Qatar Tourism. Under Discover Qatar, you will find a variety of private hotels that can be selected depending on your budget and room availability. You should get your booking confirmation (paper print) stamped at the Discover Qatar helpline (before immigration) when you arrive in Doha.
1) Guests can book a minimum of 2 nights and a maximum of 60 nights.
2) There is a maximum occupancy of 2 adults and 1 child under 11 in a room using the existing bed configuration.
3) Adults must accompany children under 18 years old.
4) Discover Qatar bookings cannot be cancelled once the traveller enters the country using VOA.
5) There is a service fee of QAR 100 per booking if the booking is canceled 48 hours before the arrival date.
6) Any cancellations made within 48 hours of arrival are subject to a 100% cancellation fee. For the following exceptions, a service fee of QAR 100 per booking applies
- A flight was cancelled or changed by the airline.
- Compassionate grounds, supported by some documentary evidence, such as a positive PCR result preventing travel.
- A rejection of the visa by Qatari authorities upon arrival.
- The State of Qatar rules of entry into Qatar change in a way that materially affects your booking.
The following is a list of hotels under Discover Qatar:
Mandatory visa on arrival hotels in Qatar
Mandatory visa on arrival hotels in Doha Qatar
4) Terminal Inn By Edar City Centre
11) Holiday Villa Hotel and Residence Doha
12) The Royal Riviera Hotel Qatar
13) VIP Hotel
19) Embassy Suites by Hilton Doha Old Town
21) A&H Hotel
22) Tourist Hotel
23) The Town Hotel
24) Premier Inn Doha Airport Hotel
28) Hampton by Hilton Doha Old Town
29) Al Aseel Hotel
32) Banana Island Resort Doha by Anantara
33) Al Messila a Luxury Collection Resort and Spa Doha
Mandatory visa on arrival hotels in West Bay
1) InterContinental Doha The City
4) Delta Hotels by Marriott City Center Doha
7) JW Marriott Marquis City Center Doha
9) Hilton Doha
11) Magnum Hotel and Suites Westbay
Mandatory visa on arrival hotels in Al Saad
1) DoubleTree by Hilton Doha - Al Sadd
4) Wyndham Grand Regency Hotel
Mandatory visa on arrival hotels in Airport Road
1) Millennium Central Hotel Doha
2) Holiday Inn Doha the Business Park
4) Crowne Plaza Doha - The Business Park
Mandatory visa on arrival hotels in Rawdat Al Khail
Mandatory visa on arrival hotels in Lusail
3) Staybridge Suites Doha Lusail
Mandatory visa on arrival hotels in Salwa Road
3) The Westin Doha Hotel and Spa
Mandatory visa on arrival hotels in Musheirib
2) M Grand Hotel Doha City Centre
3) Shaza Doha
Mandatory visa on arrival hotels in Al Rayyan
2) AlRayyan Hotel Doha, Curio Collection by Hilton
Mandatory visa on arrival hotels in Al Diwan
2) Four Points by Sheraton Doha
Mandatory visa on arrival hotels in Al Wakrah
Mandatory visa on arrival hotels in Education City
Premier Inn Doha Education City Hotel
Mandatory visa on arrival hotels in Al Jazeera Doha​
Mandatory visa on arrival hotels in Souq Waqif
Souq Waqif Boutique Hotels by Tivoli
Mandatory visa on arrival hotels in Najma Doha
Al Mansour Park Inn Hotel and Apartments
Mandatory visa on arrival hotels in Umm Ghowailina Doha