Metrash2 Mobile App Provides Over 200 Services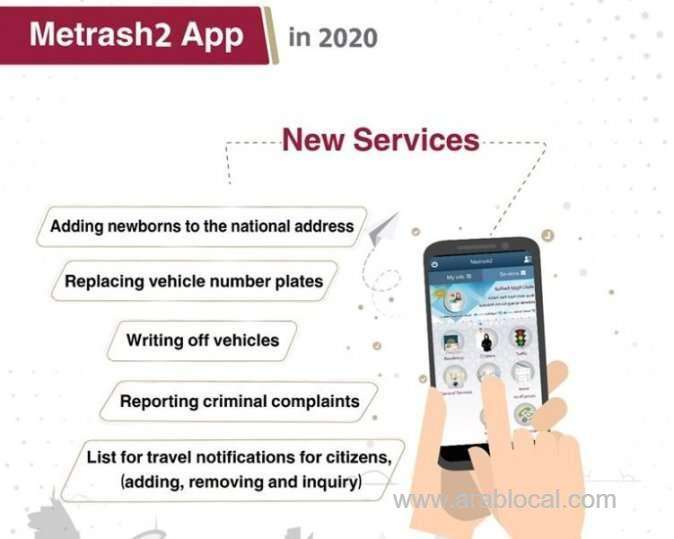 Doha: The services of the Ministry of Interior provided to the public through electronic systems, especially the Metrash2 mobile application, have been widely used by the public because it helps in completing transactions in the shortest possible time without the need to visit any of the service centre.
Brigadier Abdul Rahman Ali Al-Maliki, Assistant Director General of the General Directorate of Information Systems said that more than 200 services are available currently in Metrash2 for the individuals and companies. The statistics show that the most used services in 2020 were those including renewing vehicle licenses, registering national address, renewing residence permits, visa extension and paying traffic violation fines.
He pointed out that the most prominent new services in the application include replacing vehicle plates, writing off vehicles, reporting criminal complaints in security departments, adding newborns to the national address, and the list for travel notifications for citizens, adding, removing and inquiry as well.
The number of Metrash2 users has exceeded 1 million so far, while the transactions completed since the beginning of the year 2020 reached more than 2.3 million transactions and the total inquiries about the services in Metrash2 exceeded 5 million inquiries.
"The Ministry of Interior invites all concerned individuals to subscribe to the Metrash2 app to avail its services and transactions in order to save time and effort complying with the precautionary measures announced by the State to prevent the Coronavirus," a statement from the ministry said.

SOURCE: THEPENINSULAQATAR