Ministry Fixed The Maximum Selling Prices For Face Masks In Qatar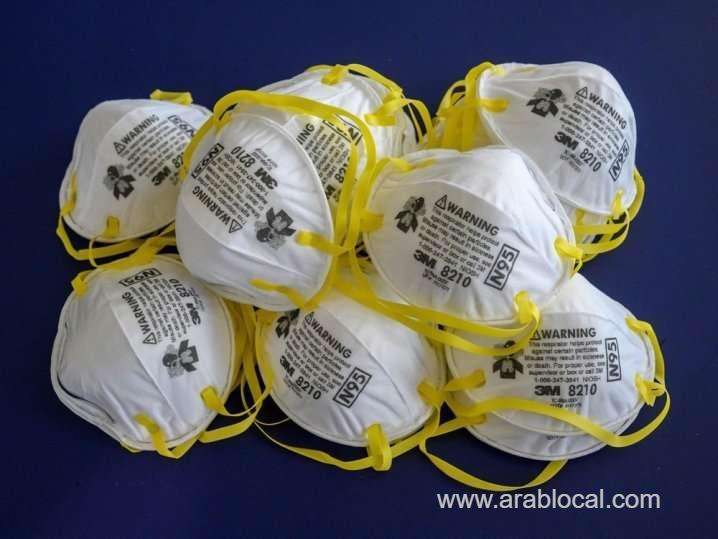 Doha: Ministry of Commerce and Industry has fixed the maximum prices for selling face masks as per the published list.
In a statement uploaded on the social media along with the price list for each type of mask, the ministry said that pharmacies and all agencies that sell medical face masks are prohibited from exceeding the declared maximum price.
The ministry said that it is the obligation of all the competent authorities to implement this decision from the date of its issuance.
It also warned that in case of non-compliance, violations will be filed and legal measures taken.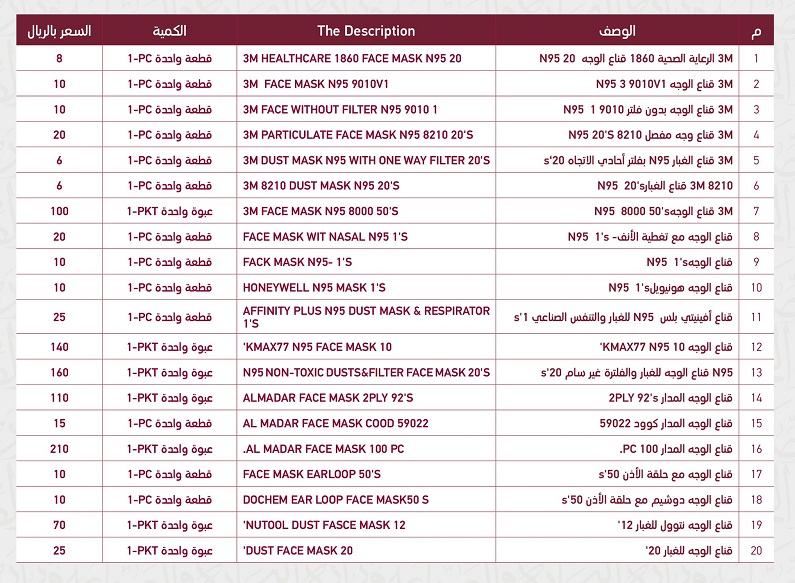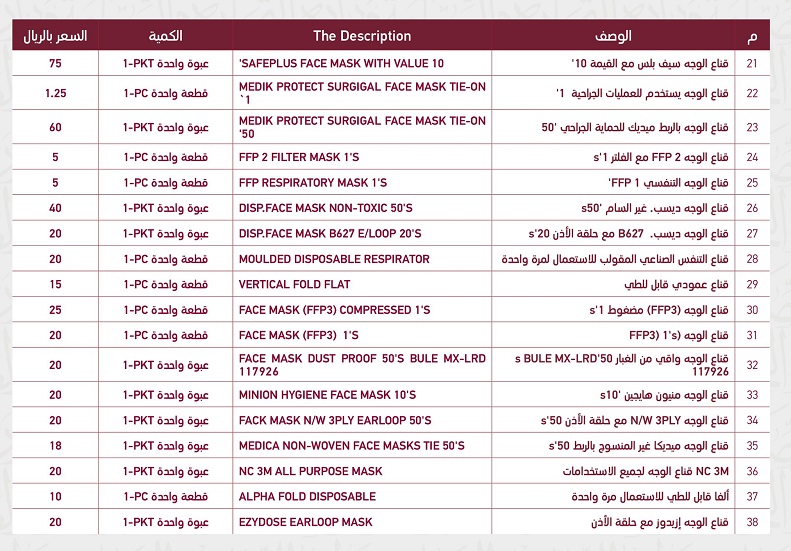 SOURCE: THEPENINSULAQATAR