New Lulu Hypermarket Store Opened At Lusail City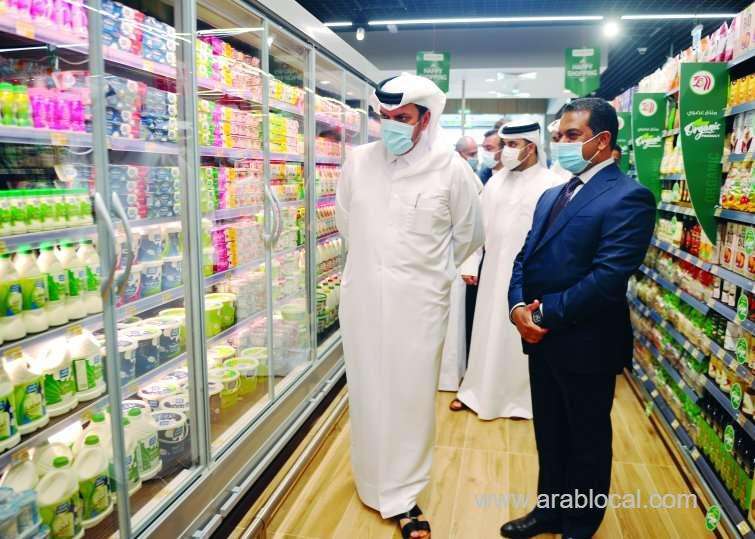 Lulu Hypermarket, the leading retail chain of the region, has opened its 14th store at The e18hteen Tower-Marina, Lusail City, yesterday.
Five new Lulu outlets are under construction which are expected to open by the end of next year at different places like Muaither, Ain Khalid and Pearl Qatar totalling 19 Lulu stores under its plan to reach out to all possible areas across the country.
The new store that offers 2,000sqm retail area has further strengthened Lulu's presence in the region and is hailed to become the first retailer in the Lusail City.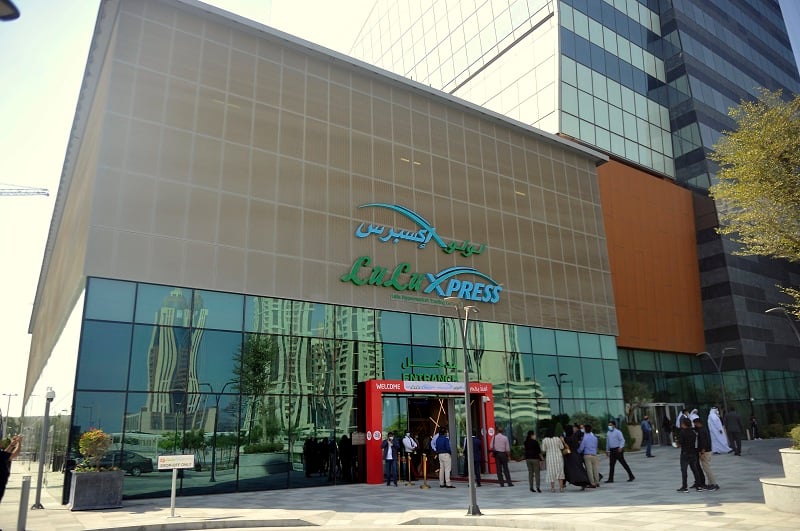 Set within the vast and growing community which is expected to be the home of more than 200,000 residents within its vicinity, the new Express store features a shopping environment highlighting modern aesthetics and advanced features. Conveniently located next to the Lusail Marina, the Express store with ample car park facility will facilitate access to all essentials that are necessary for a household, at highly competitive prices.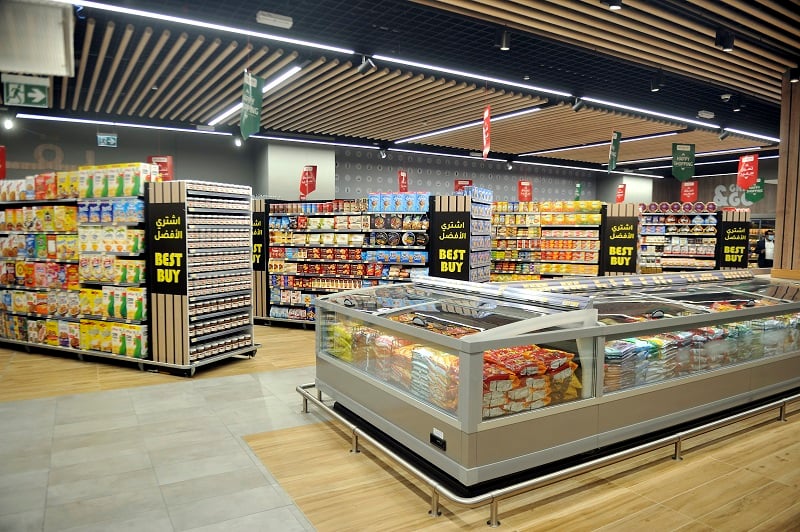 With the launch of new branch, Lulu has renewed its commitment to excite their large multi-ethnic clientele with congenial shopping experience. Lulu management has Expressed their gratitude to all governmental authorities and clientele for their whole-hearted support that has made them achieve this phenomenal growth.
The e18hteen Tower, is an eye-catching state-of-the art high-rise tower consisting of 36 floors of diverse office spaces — a café, a gym and a restaurant will soon open within the tower. The tower was awarded with the 'Best Commercial High-Rise Development in Qatar' at the Arabian Property Awards. Vast leisure destination, Lusail City is a futuristic project that extends across a large tract of land includes exclusive islands, public marinas, avenues hotels, several multi-purpose residential, mixed-use, entertainment and commercial districts.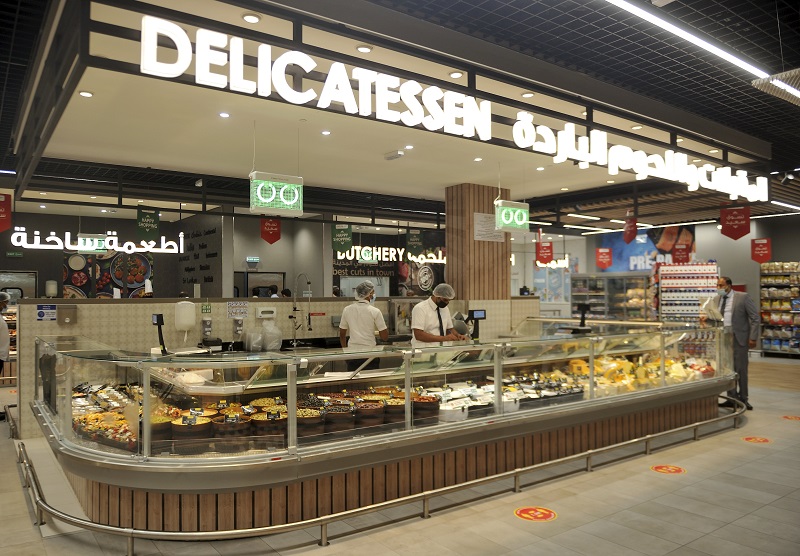 The inaugural ceremony was attended by eminent dignitaries from leading organisations namely Group Chairman of Power International Holding (PIH), Moutaz Al Khayyat; Vice Chairman & Group CEO of PIH, Ramez Al Khayyat; Chairman of Just Real Estate (JRE), Nasser Al Ansari; Director of Lulu Hypermarkets, Dr. Mohamed Althaf and representatives from various business organisations.
Speaking on the occasion, Dr. Mohamed Althaf said: "We are proud to state that Lulu is the first retail chain to open in the Lusail City. The opening of Lulu Express at Lusail City brings the number of Lulu stores in Qatar to 14. This phenomenal growth is a solid proof of the strategic importance of Qatar to our business plans and our confidence in the resilience and future of Qatar's economy, and this would not have been possible without the help and wholehearted support of the governmental authorities and customers".
Speaking to The Peninsula, Dr. Althaf said: "This is 14th outlet of Lulu and first one in Lusail City, a smart and futuristic city, built as per Qatar National Vision 2030. We are very proud to be here because this is one of the most amazing smart city in the world in term of solid infrastructure and sustainability in term of the rationalising energy and water consumption and cutting carbon footprint."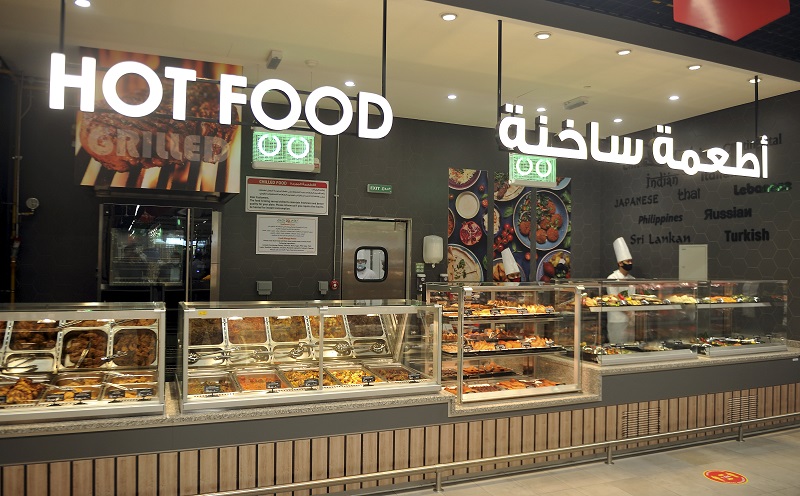 "Due to prevailing extraordinary circumstances and respecting the COVID-19 protocol, we are not organising a grand opening ceremony, but it would be our pleasure to welcome you all to visit our new store once it is open," he added.
Moutaz Al Khayyat, Chairman of PIH said: "We are happy to host Lulu as the first hypermarket in Lusail City, introducing a high-end and improved space for shoppers in Lusail. Simultaneously, we applaud Lulu team for their continuous expansion and activities."
"We extend our warmest congratulations to Lulu Hypermarkets and we are delighted to see this premium store open in The e18hteen. We are very optimistic to see this beautiful city develop to become one of the prime destinations in Qatar," added Ramez Al Khayyat, Vice Chairman and Group CEO of PIH.
The new Express store is home to a wide variety of globally sourced categories such as fresh food including fruits and vegetables, meat, fish, poultry, bakery, hot and cold ready-to-eat food, oven-fresh, grab & go, chilled and dairy along with a wide range of imported categories in grocery, health and beauty and non-food.
Besides, selected household products and lifestyle essentials, home needs, mobile & it, and much more are on display. Its product range is backed up by the group's own food sourcing and manufacturing facilities across 22 countries, which ensures well-stocked warehouses and uninterrupted food supply at the most affordable prices.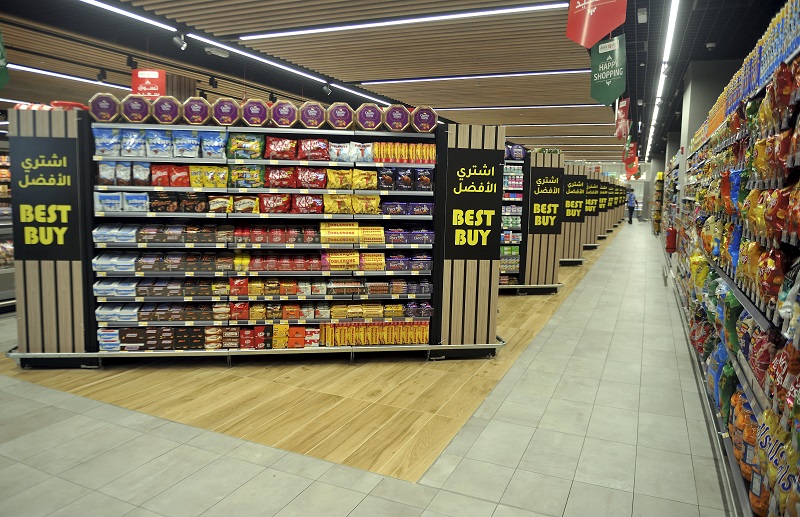 The new store features well-planned retail floor layout focused on customer convenience, premium-quality products, highly competitive prices, excellent customer service and more, serving as a paradigm for world-class shopping experience.
Organic and 'free from worry' food ranges and other specialty food imported from around the world are available on the shelves. The new store will have a dedicated area to support local initiatives and stock all Qatari products on a priority basis.
As part of its massive expansion plans in Qatar, Lulu recently had launched a new hypermarket at Bin Mahmoud sprawling over a built-up area of 85,000sq ft.
Lulu has played a major role towards resilience of the economy during unprecedented market disruptions and lockdown caused by the global COVID-19 pandemic. They have taken aggressive measures to ensure an uninterrupted supply of food and non-food products while maintaining the highest standards of hygiene, health and safety of both its customers and employees.
With a view to address the changing customer demands, Lulu has planned to scale up its existing e-commerce operations by adding more vehicles to its current fleet. Further, plans are underway for expansion of its e-commerce facilities by introducing dedicated dark-store facilities. This effort will create more employment opportunities to better serve its customers.
To visit your nearest Lulu Store click on the locations given below
1. Lulu Hypermarket Al Khor Mall Al Khor
2. Lulu Hypermarket Al Messila
3. Lulu Hypermarket Barwa City
4. Lulu Hypermarket D Ring Road
5. Lulu Hypermarket Al Gharrafa
8. Lulu Hypermarket Ezdan Oasis Al Wukair
9. Lulu Center
10. Lulu Hypermarket Al Rayyan
12. Lulu Express Qatar Foundation
13. Lulu Hypermarket Bin Mahmoud
14. LuLu Express Lusail City Marina
SOURCE: THEPENINSULAQATAR