Qatari Inventor Wins Award For World's First Smart Prayer Rug: Sajdah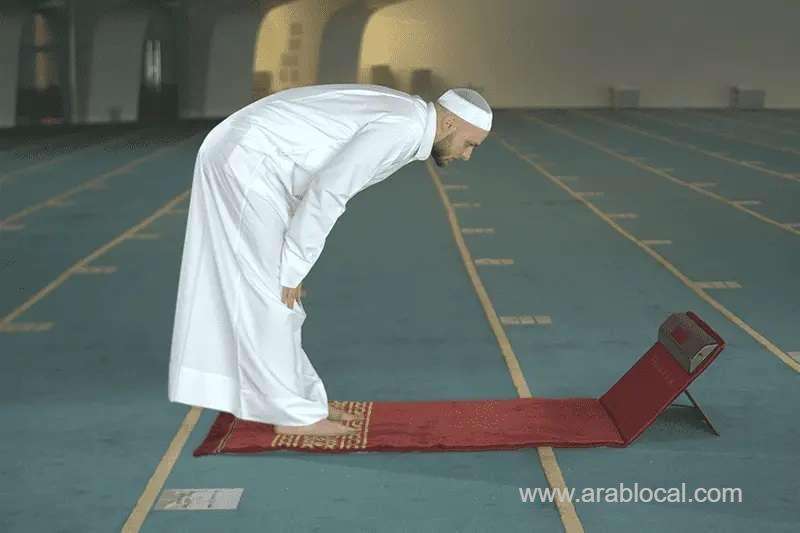 A groundbreaking invention by Qatari innovator Abdulrahman Saleh Khamis won a gold medal at the 48th International Exhibition of Inventions in Geneva. Sajdah, Khamis' smart educational prayer rug, is gaining wide recognition for its ability to guide new Muslims and children in performing prayers correctly. New users can get comprehensive guidance on proper prayer techniques and steps with Sajdah, which integrates interactive features with traditional elements.
Features of Sajdah
1) Reading the Holy Quran: Sajdah's LED screen allows users to read and memorize the Holy Quran as they practice prayers.
2) A guided prayer training: Sajdah guides you step-by-step through daily and non-daily prayers.
3) Multilingual: Arabic, English, and Latin transliteration of prayer guides and Quran verses is available. Updates will add more languages.
4) Smart and connected: A prayer guide can be controlled in terms of chapter transition speed, font size, and more.
How does the smart prayer rug work?
- With Sajdah's discreet LED screen and built-in speakers, users can follow step-by-step instructions for more than 25 prayers in English and Arabic. It is possible for new Muslims to learn prayers or memorize the Quran with Sajdah.
- Users can easily choose a specific prayer and access instructions on-screen by connecting the smart rug to a mobile app.
By providing a user-friendly and immersive experience, this innovative approach caters to those who are eager to improve their prayer practices. With an anti-slip layer and a memory foam layer, Sajdah offers a more comfortable prayer experience. It is a great benefit for Muslims who suffer from knee or joint pain.
Who can use the rug?
New Muslims: Sajdah guides new Muslims through the five daily mandatory prayers, as well as 20 others, according to the inventor's website. It is easy to learn with Sajdah without worrying about forgetting anything or reciting the Quran correctly. Additionally, the app explains the correct postures and prayer order.
Children: A user-friendly solution for children to learn prayer, Sajdah provides step-by-step instructions that are simple and easy to follow. As a personal trainer, it guides children through each prayer. It is especially useful for those with ADHD or who struggle with distractions.
Prayer companion for Knowledgeable Muslims: During Taraweeh and other prayers, Sajdah can help people focus while reading the Quran from the LED screen. You can listen to Quran wherever you are through the built-in speakers on the rug. For Muslims who are unable to memorize longer Quran chapters, it can be a great prayer tool.
Smart Control and Customisation
By using Sajdah, Muslims can customise their prayers according to their needs. Users can sync their smartphone or Apple Watch to the Sajdah and can enjoy control and customisation options as shown in the picture. It is possible to connect multiple devices to one Sajdah at the same time.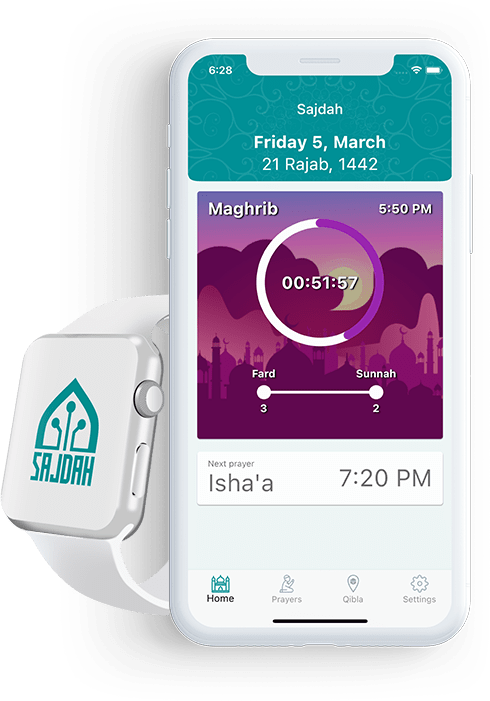 Shariah-compliant
Sajdah was designed by Khamis in accordance with all the recommended prayer guidelines. All the features of Sajdah and its app comply with Shariah law, and are recognized as appropriate prayer education tools by every Madhhab.