COVID-19 Precautionary Advice For Summer Travelers Issued By MOPH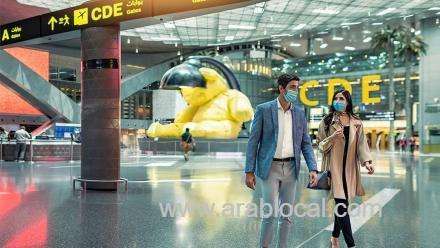 COVID-19 precautionary measures are crucial to protecting yourself and your family while traveling, according to the MOPH. As COVID-19 cases reported in Qatar on a daily basis have increased in recent weeks and many countries around the world are suffering from high rates of COVID-19 cases, this will lower the risk of becoming infected.
In a statement, Qatar's Ministry of Health explained that although COVID-19 precautionary restrictions have been lifted, all community members are encouraged to voluntarily take preventative measures.
Following are some easy but effective precautions people can take to ensure their safety while traveling abroad:
Ensure that you follow all COVID-19 travel regulations, as well as the requirements of the country regarding immunizations, testing, and any paperwork that must be completed before departing.
Learn more about the most recent testing and quarantine rules once you return to Qatar by reviewing the MOPH COVID-19 Travel and Return Policy.
Make sure you receive all the doses of the COVID-19 vaccine you qualify for, including the booster dose, before traveling.
Travelers should follow the safety recommendations below, especially when visiting countries where COVID-19 is prevalent.
Hands should be washed regularly with soap and water.
When greeting individuals, avoid physical contact, such as shaking hands.
Cough and sneeze into your sleeve, or use tissue paper and dispose of it correctly when you cough and sneeze.
It is advisable to wear a face mask in enclosed public spaces when there are other people around, the interior space is crowded, when someone has respiratory symptoms, or when one feels sick.
Avoid crowded, poorly ventilated gathering places as much as possible.
Consider purchasing travel health insurance when possible.
All eligible individuals were urged to get their COVID-19 booster shot. Individuals 12 and older can receive Pfizer booster doses, whereas individuals 18 and older can receive Moderna booster doses.
A fourth dose of the vaccine is also available for those age 50 and older, as well as those suffering from chronic illnesses that may increase their risk of a severe COVID-19 infection.