Qatar Airways Voted As Most Trusted Airline In Region, Second Internationally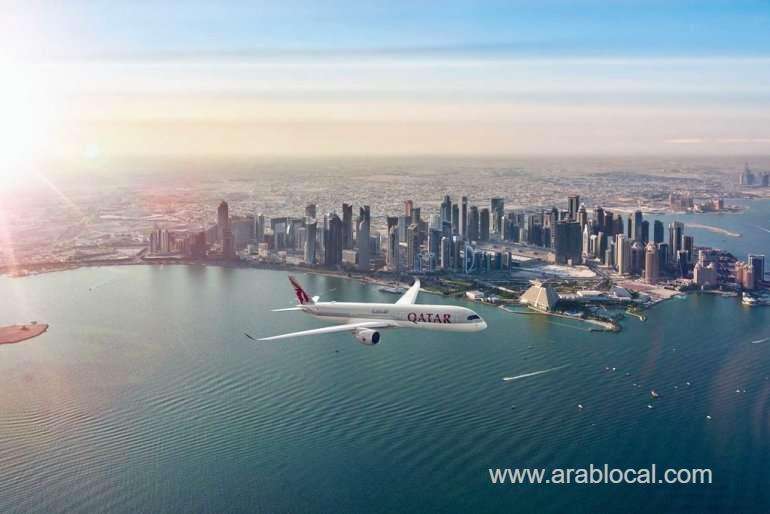 Doha: Qatar Airways continues to accomplish new feats, even in these exceptional circumstances. The national carrier of Qatar has emerged as the most trusted airlines by travellers in the Middle East and North Africa region in the Airline Trust Index. Qatar Airways has been voted second globally in the Airline Trust Index compiled by flight compensation app Colibra.
"The airline (Qatar Airways) also boasts an impressive OTP (On-Time Performance) of 82.5, which scored them 5 for this category. Qatar also scored high for customer review and staff service," said Colibra on its website.
The trust level of travellers on Qatar Airways has soared further due to measures taken by the multiple award-winning airline in these difficult times.
By maintaining 24/7 operations in recent months, including the provision of over 200 charter flights globally, Qatar Airways' efforts to repatriate over one million people has received widespread praise and thanks from passengers and governments worldwide, as the foremost airline taking people home. The airline has also announced to introduce temporary additional safety measures onboard for passengers and cabin crew.
The airline is implementing several changes, including the introduction of Personal Protective Equipment (PPE) suits for cabin crew while onboard, as well as a modified service that reduces interactions between the passengers and the crew inflight. Colibra analysed world's leading airlines across several factors including, on-time performance, customer satisfaction reviews, staff service, included baggage allowance, free seat selection and social media following.
"We scoured data for over 80 of the top airlines from around the world, to rank the most, and the least trusted airlines," said Colibra. "Airline Trust Index ranks the most and least trusted airlines around the world by analysing factors including on-time performance, customer experience and service, inclusions and allowances, and brand engagement with the airline from the public," it added.
Japanese operator All Nippon Airways (ANA) secured the top place in the Index. In compiling the Airline Trust Index, customer satisfaction reviews and staff service insights were taken from popular airline review service Skytrax, while baggage and seat inclusion and social media engagement were derived from each airlines' own website and social media channels. Included luggage and free seat allowance were based on those flying with the lowest class ticket.
Across each of these 5 categories each airline was scored out of 5, with 5 being the highest. "We totalled the scores across each category to get the final Trust Score for each airline, with the highest total of 30 available. We then ranked the airlines by their Trust Score to create our final ranking result," said Colibra.
SOURCE: THEPENINSULAQATAR