What Are The Qatar Visa Photo Requirements
Category:
Visa and Immigration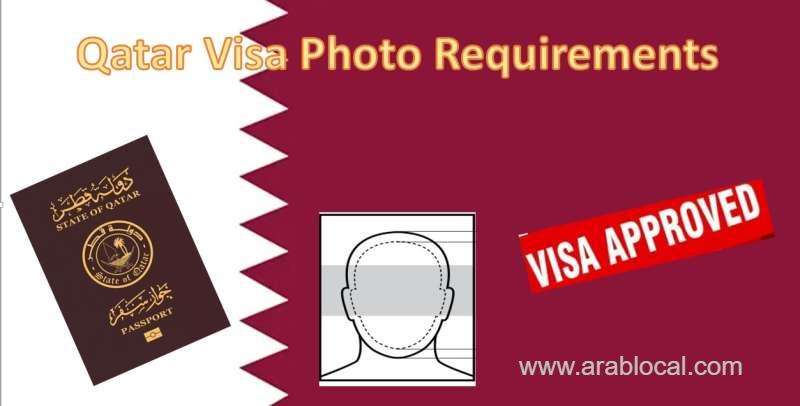 The Qatar Visa Application Requires Specific Photo Requirements
Passports are typically required when traveling abroad. You shouldn't have any difficulty getting one. You must, however, meet a few requirements. Applicants must submit photos or digital images as part of their visa applications. The majority of foreign nationals who want to travel to Qatar can apply for a visa online or at the airport upon arrival. Some people might submit their visa application in person at an embassy or consulate. To apply for a Qatar visa, foreign travelers must provide an identity photo that meets Qatar immigration guidelines.
Qatar has strict guidelines regarding visa photo requirements. It is possible that your visa application will be rejected if the photo you submitted does not meet the requirements set by the authorities. Visa applicants must submit a recent photo taken within six months of their visa application to ensure the photo is suitable for visa purposes. Below are detailed specifications regarding dimensions, resolution, and appearance.
The following are things you must consider when taking your visa photo:
1) The size and format of the visa photo
To obtain your Qatar visa, your photo size must be 45x35mm (4.5 x 3.5 cm), filling 80% of the frame with your head and shoulders. You should maintain an appropriate distance from the camera to avoid looking too close or far away. A minimum resolution of 600 dpi is required for the photo.
2) The background of the photo
Your Qatar visa photo must have a white background that is free from objects, patterns, or designs. Ensure that the visa photo is bright enough so that all of your facial features are visible without overlapping shadows or contrast.
3) The quality of the photograph
It is recommended that you print the photo on high-quality paper at a resolution of at least 600 dpi. You must ensure that the photo you take for your Qatar visa is clear, sharp, and of great quality so that all of your features are clearly visible in the picture. Please make sure that your photos are free of creases, tears, and scratches. Color photographs with a matte finish are preferred, not black and white.
4) Outfit of the applicant for the photo
a) Dress code - It is essential that the clothes contrast with the background. White tops or shirts should not be worn.
b) Glasses - Glasses of any kind are not permitted to be worn in the photograph. If you have to wear glasses for medical reasons, there should not be any glare on the glass and the frames cannot cover any part of your eyes. Eyes must be clearly visible.
c) Head wear - Headwear is generally not allowed. In some cases, exceptions are allowed, especially for religious reasons. In such cases, the entire face must be visible, from chin to forehead. There should be no shadows on the face.
d) Hair - Ensure that your hair does not cover your ears or eyes by tying it back or away from them.
5) Head Position for the visa photo
In order to submit an acceptable photo for your Qatar visa, you must keep your head straight and look forward toward the camera. A person cannot look sideways, over their shoulder, or with their eyes looking in a different direction.
6) Facial expression of the applicant
The photo should be taken with a neutral expression, with your mouth closed, without laughing, smiling, frowning or revealing your teeth. Whenever both eyes are open, contrived expressions such as raised eyebrows or squinting are not acceptable.
Photo requirements for Qatar visas for babies, infants, and newborns
If you intend to travel with your children, you must obtain passports and visas for them as well. As a result, they will also require photos. Some requirements are less stringent for young children under five and under one year of age, e.g., toddlers do not have to keep their heads straight or mouth closed.
In order to prepare babies for the visa photograph, parents must follow the following guidelines:
1) Photograph your children when they are awake so their eyes can be seen.
2) During the photo session, make sure not even your hands are visible if you choose to hold your infant. The photo can only feature your baby.
3) When taking your infant's photo for the visa, you must remove the child's pacifier and headwear.
Whenever you have new information about the Qatar Visa photo requirements that is different from this page, please let us know and we will incorporate your helpful information into our next update.
Also Read:
How Indian Citizens Can Get Qatar Visa
How To Extend Tourist Visa in Qatar
The Information You Need To Know About Qatar's Work Permit