How Indian Citizens Can Get Qatar Visa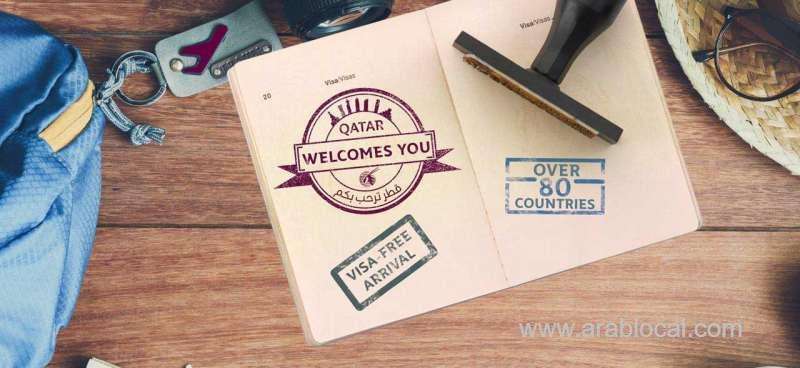 Tourist Visa Not Required
You don't have to get a Tourist visa to before making a trip to Qatar. Qatar permits waiving visa for tourist visa of Indian residents. This waiver can be acquired upon arrival in Qatar. For more information on student visa, work visa or other sort of visas, it would be better for to you contact the embassy nearby you.
Documents Required for Waiver Visa:
• Passport scan (bio page) with a validity for at least 6 months from the date of entry into Qatar.
• Airline reservation. Remember it must be a confirmed reservation.
• Proof of accommodation. In case of staying in a hotel, it is necessary a copy of hotel reservation. In case of staying with a Qatari resident, it is necessary invitation letter from this resident along with his/her Qatar resident visa copy, Qatar ID, and his/her passport bio page. In case of staying with a Qatari national, it is necessary his/her Qatari national ID, and invitation letter.
• Proof of residence: e.g. Resident card, Resident visa, Utility bill, Tenancy contract, Phone bill, Credit / Debit card bill, Official printed address page on passport.
• Proof of valid visitor visa held for any one of the following countries: Australia, Canada, GCC, New Zealand, Schengen countries, USA or UK. Visa must be valid for at least 30 days after arrival from the date of entry into Qatar.
Additional Requirements for Other Kind of Qatar Visas:
For Qatar Business Visas:
• 72-hour Business Visa – traveller will need to provide a letter of invitation.
• Business Visa – The visa is valid for a maximum of three months, and must be arranged in advance by an approved company or institution operating in Qatar.
• Investor Visa – Applicants must have property ownership documents, a certificate of good behaviour and have a medical check-up to qualify.
For Family Visa of Qatar
In order to receive this visa, you will need to submit application forms to the Ministry of Labour in Qatar for each family member, a letter from your employer, copies of your passport, proof of residence and if applicable, birth and marriage certificates.
For Transit Visa of Qatar
Before you apply, please make sure you have the following mandatory documents.
• A clear passport copies for each passenger (including infants). The passport should be valid for a minimum of six months at the time of entry into Qatar.
• The confirmed tickets into Qatar and onwards must be on Qatar Airways operated flights only
For Family Visits Visa of Qatar
Requirements for applying visa for wife:
– Copy of personal ID or passport of the resident husband
– Letter from husband's employer citing profession and salary
– Copy of attested marriage contract
– Copy of wife's valid passport
Requirements for applying visa for other relatives (Father, mother, sister, children and in-laws):
– Copy of personal ID or passport of the sponsor.
– Copy of sponsor's wife's passport with valid residence permit or residential tenancy contract.
– Letter from employer of the sponsor citing profession and salary.
– Valid passport copies of the visitor.
– Document to prove relationship.
– Undergo medial test within 72 hours entering the country in case you're willing to extend for more than a month.
Companions of GCC National Visa
The expatriate should have valid resident in any GCC country.
Duration of the visa is one month extended to one month and the fees are collected as per similar treatment principle of each State.
Qatar Visit Visa for GCC Resident
Applicants must provide passport and documents proving your profession. Applicants must be currently employed in one of the 201 authorized professions, and hold valid permit and passport for at least six months.
Documents required For Work Visa Of Qatar
• Valid passport (your passport must have a minimum of 8 months remaining)
• Copies of certified educational documents (documents evidencing he highest level of education obtained by the applicant)
• Up to 20 passport sized photos may be required.
For GCC Residents Visa on arrival for Qatar
Require passport has at least six-month validity and a return ticket.