How To Extend Tourist Visa in Qatar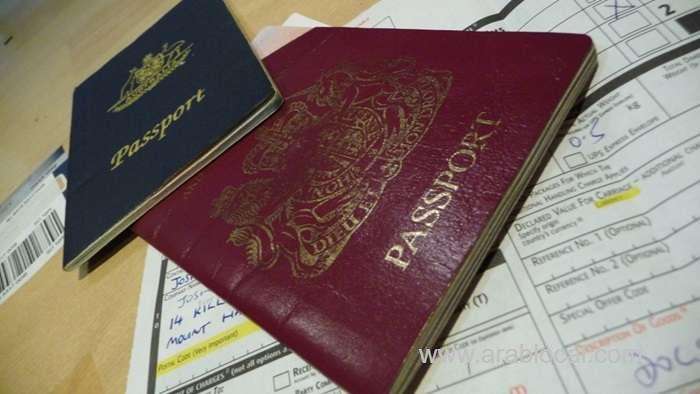 If you are willing to extend your Visit Visa in Qatar but you are not applying for extension just because you thing that its going to take a lot of your time and money then you are wrong. The visa extension process in Qatar is quite easier and you can easily apply for that.
Qatar had made visa extension procedures a lot easier in order to attract more tourists to visit and explore this Gulf wonder. So if you want to extend your stay in Qatar and want your relatives to come for a visit, Qatar is now making visa extension very convenient for everyone.
30 Days Extension Of Qatar Visit Visa
1. For visa-free entry passport holders: For the visa free entry passport holders from 80 countries, they are allowed to stay for 6 months in Qatar. Upon their arrival, a free-of-cost multiple-entry waiver will be issued. All they need to provide a valid address of the place where they are going to stay like Hotel's address, residence address or of the friend where they are going to stay at the time of immigration.
2. For passport-holders qualified for visa-free entry for 30 days: For those who have 30 days visa free entry in Qatar can simply extend their visa waiver for additional 30 days with in their validity period for a single or multiple trips. The additional extension will be provided after the only after the permitted extension.
So To request for a 30-day visa extension, visitors who are holding 30-day visa waiver should go to the Ministry of Interior (MOI) Immigration Office which is located inside Hamad International Airport or at its office branch at Cargo Terminal.
Nowadays it has became even more easier because the Ministry has launched an online visa extension which is available at MOI Service Center throughout Qatar.
Procedure for Visit Visa Extension in Qatar:
Qatar is allowing citizens from 80 countries to visit the country without visa, in this way Qatar has became one of the most open countries in the world. To attract more tourist from around the globe the Government of Qatar has made the visa extension process very simple now it can be done in just two simple steps, which are as follows:
1. Go to the MOI Service Center or Ministry of Immigration office.
2. Show your passport and return ticket to the counter. And pay fee for the visa extension only if required.
For online visa extension click on the link given here. (Click Here)
Some important things to remember:
1. Do visit MOI (Ministry of Interior) office only during weekdays as it remains close on weekends .
2. Make sure you always check for any updates on the rules as they may be changed without any notice.
Make sure you present all the required documents to the Immigration office, in order to ensure that your family's visa application will be approved, And to avoid having issues with the immigration office, have your visa certified by the Qatar Embassy in your home country before departure.
Also Read (Step-by-step Procedure When Changing Jobs In Qatar Without NOC)
(End-of-Service Benefits When Changing Jobs Under New Qatar Labour Law)
(No Objection Certificate (NOC) Not Required When Changing Job In Qatar)
(How To Obtain The Permanent Residency Permit In Qatar)
(How Indian Citizens Can Get Qatar Visa)
(Qatar: How To Calculate Gratuity) (Metrash2)
(How To Renew Driving License In Qatar)
(How To Extend Tourist Visa In Qatar)
(What Is Smart Card, How To Apply For A Smart Card In Qatar, How To Activate)
(Apply For "Exceptional Entry Permit" On Qatar Portal)
Follow us on our social media channels
For Qatar Local Business Directory
For Latest News
For Daily Exchange Rates
For Daily Gold Rates
For Latest Offers